Texas Roadhouse Honey French Dressing recipe is one of Texas Roadhouse's signature items, and if you're a fan of the well famous restaurant, you're probably already familiar with it. This dressing, which is both sweet and sour, is the ideal accompaniment to any salad; in fact, it is so delicious that you might find yourself wanting to use it on everything. 
The good news is that you can whip up a batch of Honey French Dressing at home using this recipe and enjoy it whenever your heart desires. It doesn't just take a few minutes to put together; you probably already have all the ingredients on hand.
This dressing is worthy of a Michelin-starred resturent which you can try at home. It is sure to become a household favorite and will impress your friends and family. Simply following these instructions will allow you to make this tasty dressing in the comfort of your own home.
Why this Texas Roadhouse Honey French Dressing is so popular?
The Honey French Dressing from Texas Roadhouse was first made in the heart of Texas. It was made specifically to go with their famous steak items. But as its popularity grew, this dressing quickly became a fan favorite and started to be used on steaks, salads, sandwiches, seafood, and more!
This all-time favorite dressing is made with only the best ingredients, like high-quality oil, fresh lemon zest, and mouth-watering liquid honey. When these ingredients are mixed in the right amounts, they make a flavor that is hard to resist and makes you want more.
This dressing is the perfect addition to any meal, whether you want to make your salad more exciting or give your steak a flavor boost. So go ahead and try the Honey French Dressing from Texas Roadhouse.
Ingredients
1/2 cup olive oil
1/4 cup white wine vinegar
1 tablespoon Dijon mustard
1/4 cup liquid honey
Zest and juice of one lemon
Salt and pepper to taste
1/2 teaspoon freshly chopped thyme (optional)
Tools
Measuring cup
Measuring spoons
A mason jar or glass jar
Mixing bowl(optional)
Large tablespoon, to stir (Optional)
How to make Texas Roadhouse Honey French Dressing
Step 1: Start with olive oil and vinegar
First, add 1/2 cup of olive oil and 1/4 cup of white wine vinegar into a mason jar.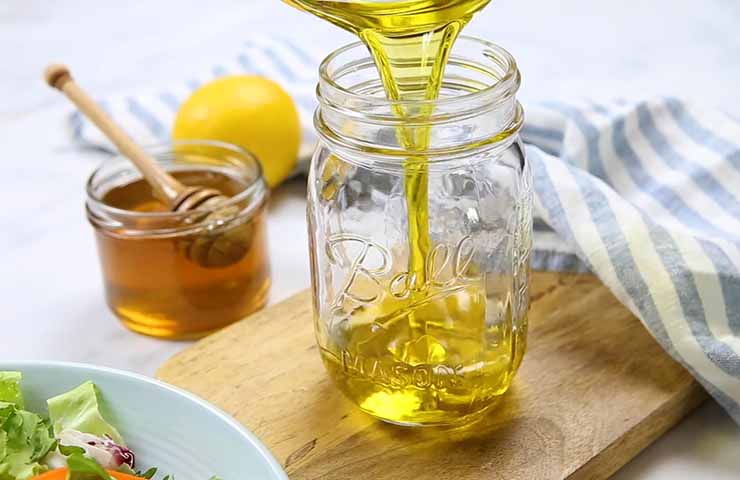 Step 2: Lemon juice
Next, we will add the juice from one lemon or around 2 to 3 tablespoons of lemon juice into the jar. This lemon juice gives a tangy taste, and also this makes the dressing unique and tasty.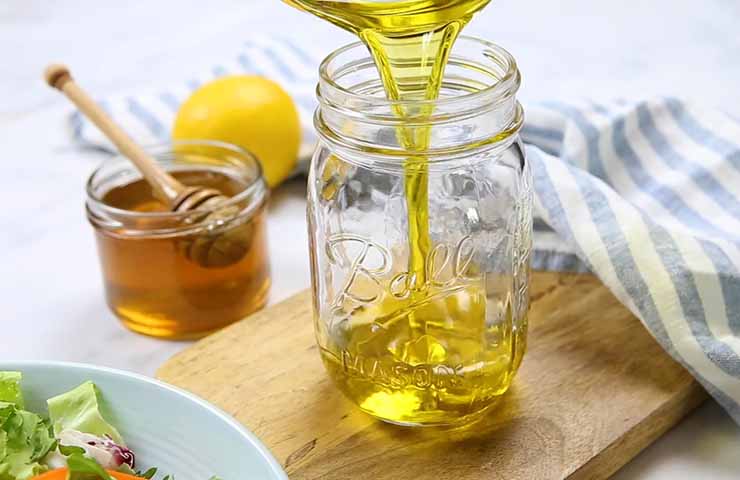 Step 3: Honey
Now, we will add 1/4 cup of liquid honey into the mason jar. This ingredient is the key ingredient in this recipe, and this gives sweetness to the dressing.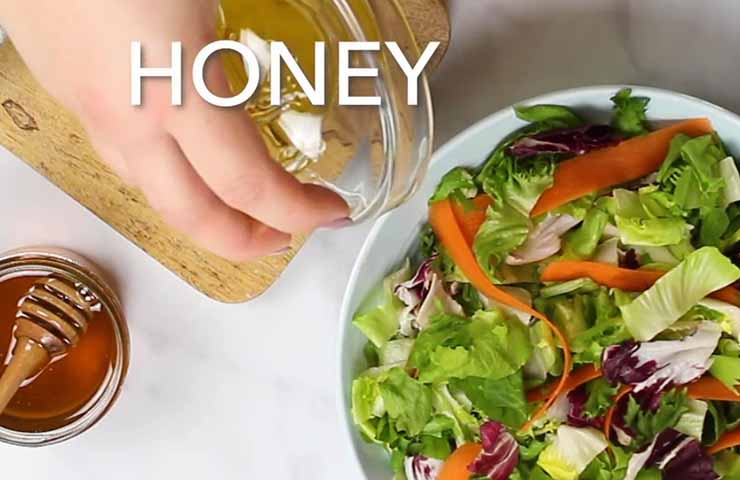 Step 4: Chopped thyme and lemon zest
Next, we will add 1/2 teaspoon of freshly chopped thyme and lemon zest from one lemon all into the jar.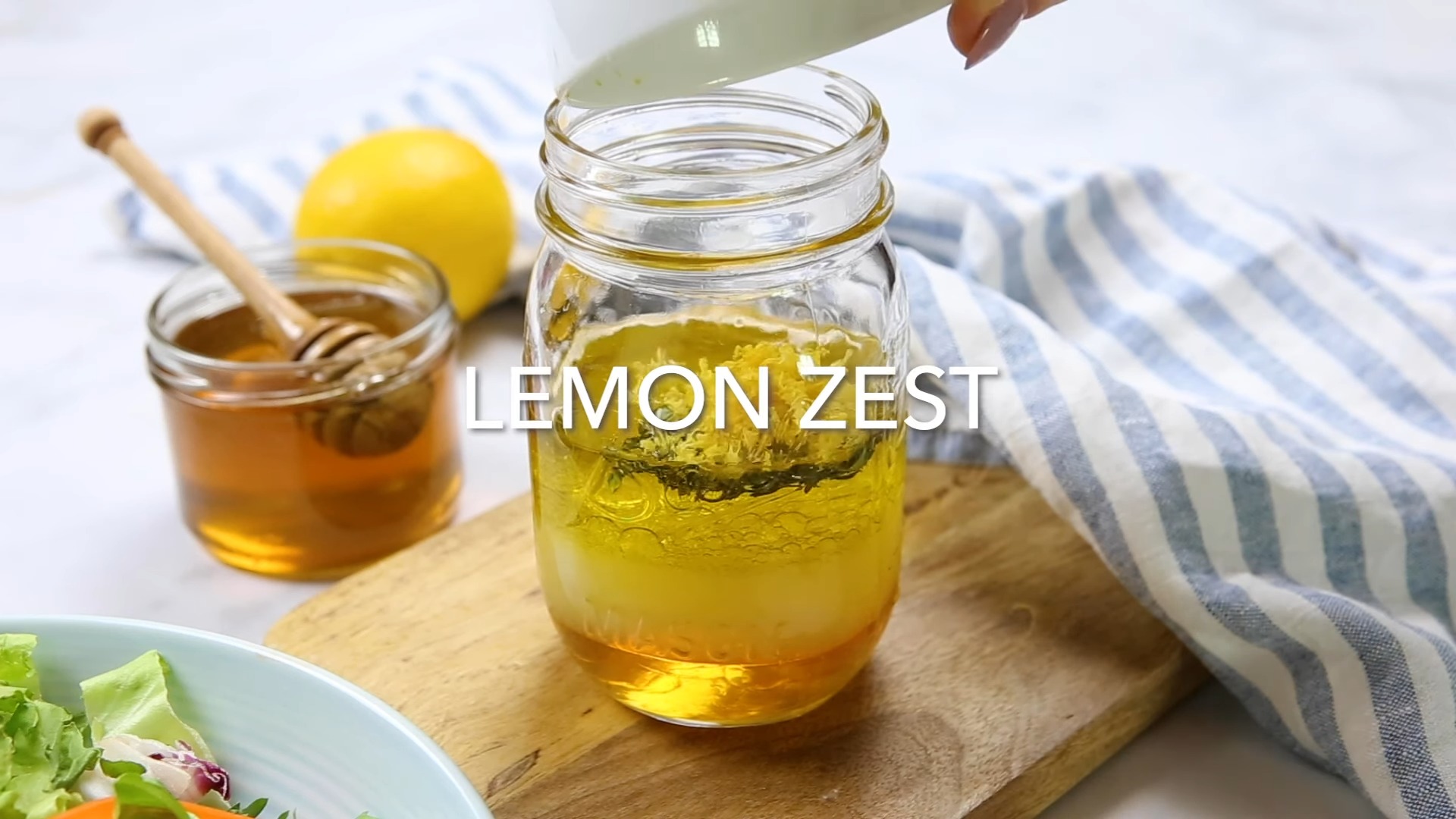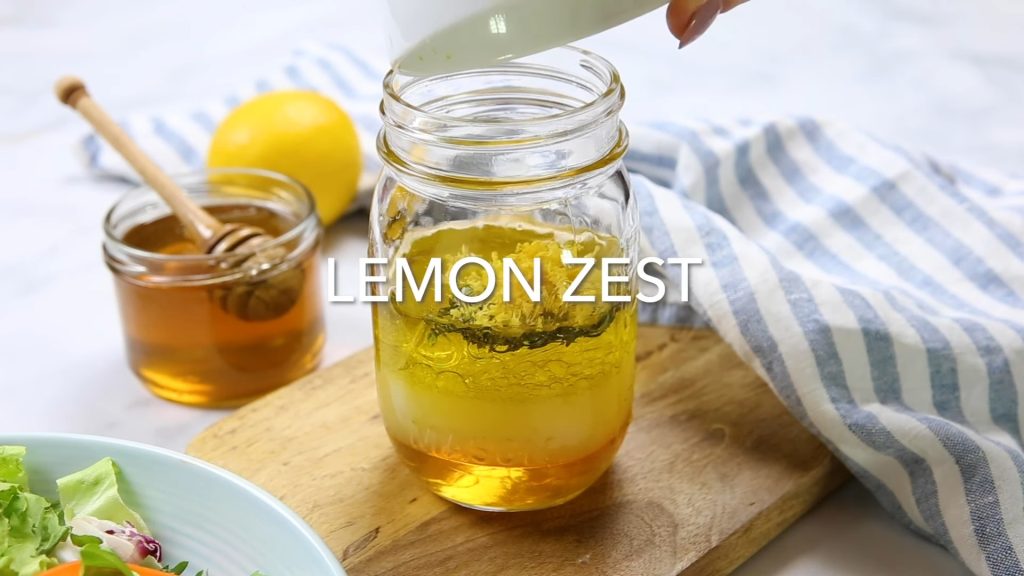 Step 5: Dijon mustard and salt and pepper
Last, add 1 tablespoon of Dijon mustard, salt, and pepper to the mason jar, and then put the lid back on.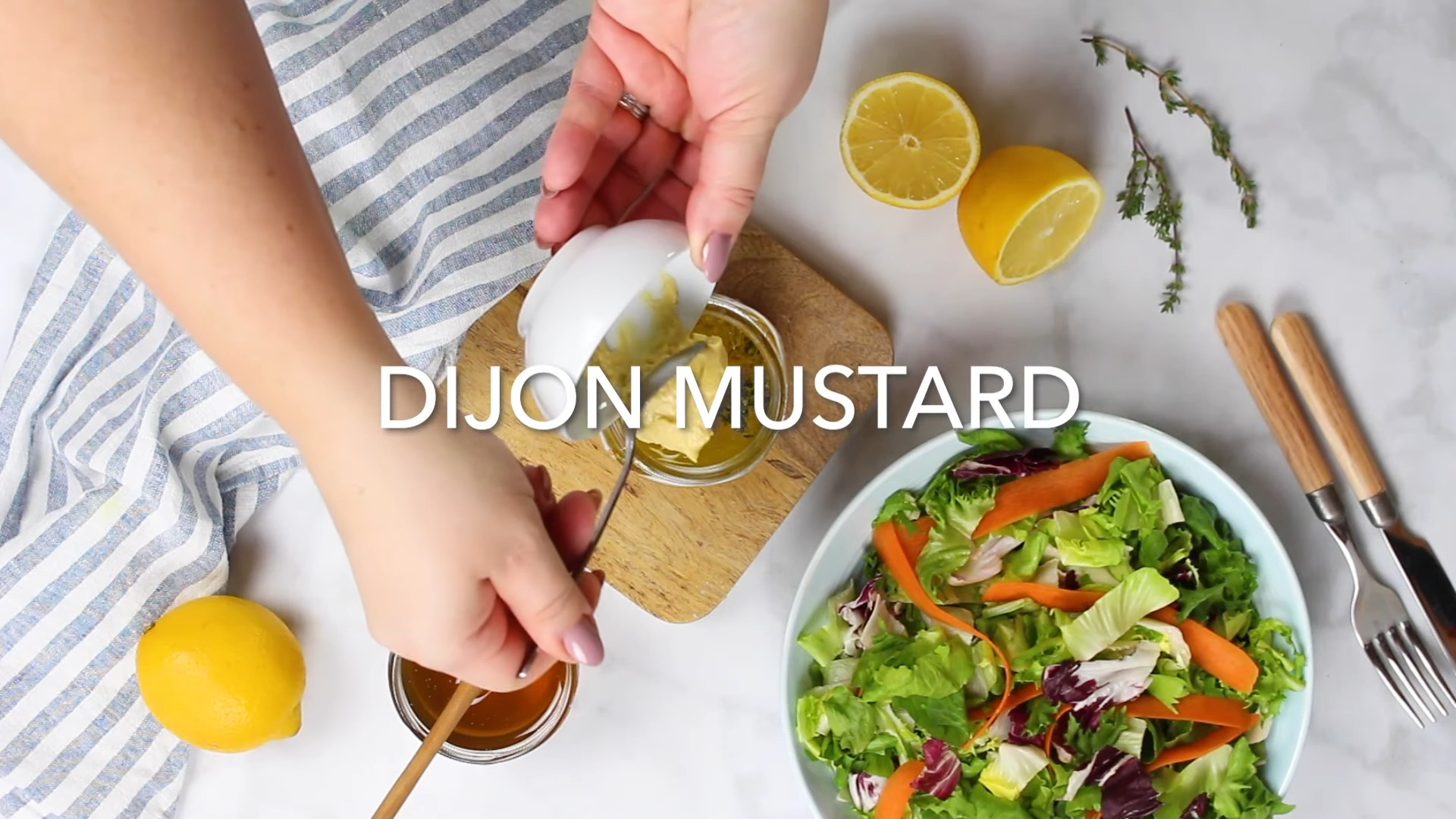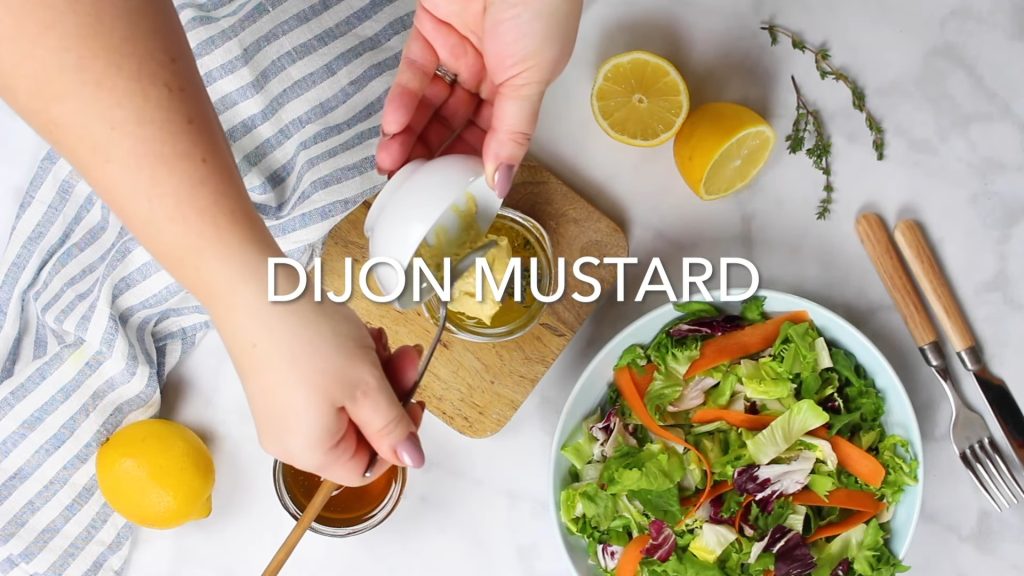 Step 6: Give a good shake
After putting the lid on the mason jar, give it a good shake and let it mix in the jar until everything is well mixed and smooth.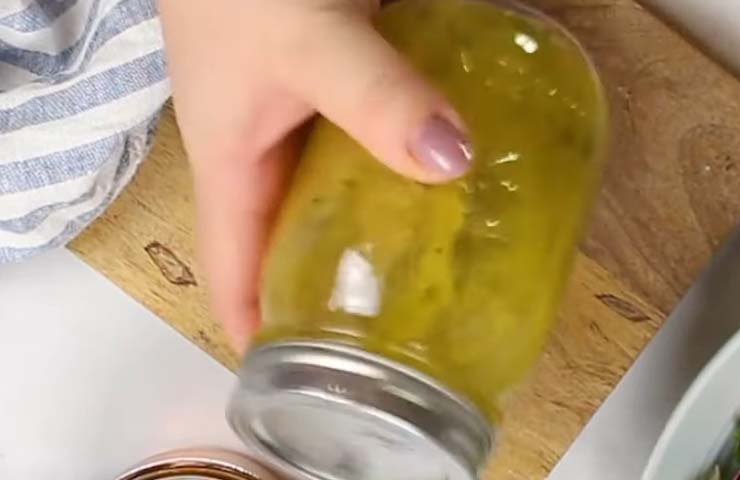 Step 7: Serve
After a good shake, it's ready to serve. So pour over your favorite salads or any dish and enjoy!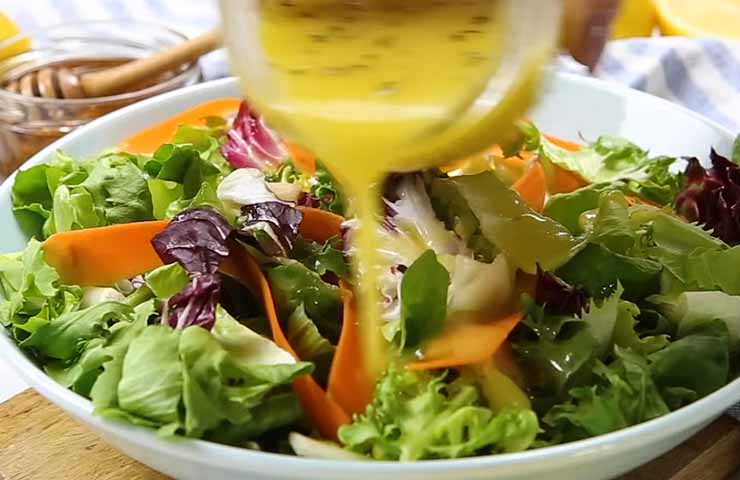 Special Tips From the Chef
If you don't like honey, try replacing it with for a healthier honey alternative like maple syrup, brown sugar, etc. If you want to stick to the recipe, we recommend using honey.
If you want, you can easily replace the white wine vinegar with apple cider vinegar. So no worries if you don't have white wine vinegar at home.
If you don't have olive oil at home and want an alternative, then you can use avocado or vegetable oil instead of olive oil.
Go with paprika in the recipe if you don't have the black pepper or pepper at home or want to avoid the black pepper as the seasoning.
Storing and Reheat Process
Store:
Store the Texas Roadhouse Honey French Dressing in a Meason glass jar so you can use it later.
Put any extra dressing in an airtight container or a glass jar with a lid and put it in the fridge. I like a jar that doesn't leak. It will last up to 14 days. Also, shake the jar every time before you use the dressing.
Reheat:
You can reheat the dressing in the microwave for about 30 seconds, and it will be fine and ready to use for any meal or snack.
What Pairs Well with Texas Roadhouse French Honey Dressing
Without a doubt, this famous dressing may enhance any dish. Still, there are many dishes, meat items, snacks, and salads that go great with this Texas Roadhouse Honey French Dressing, and we will reveal the food items that go great with this kind of Italian dressing below:
Sauteed Mushroom
Sautéed mushrooms are delicious. It is served as a side dish with fresh vegetables and ingredients for duxelles, as a topping for steaks and toast, and as a garnish, and when you add this French honey dressing, it is unforgettable.
Chicken Grilled Salad:
Grilled Chicken and Mixed Greens Salad is topped with a French honey dressing. You wouldn't know because not many people did, so when you try this pair you will love the every bite you take.
Grilled Shrimp
Grilled Shrimp recipe is a must-try for all seafood, shrimp, and grill lovers because you can always make this fantastic recipe at home. One more thing, it's effortless and doesn't take much time to prepare, and at the end of cooking, both your eyes and tummy will be happy.
Chopped Steak
Chops steaks are perfect for late-night family dinners. Understand chopped steak? Beef patties, chop steaks, and hamburger steaks are chopped steaks. Hand steak or steak burger are other names. They're tasty and protein-rich so this is a must try with the Texas Roadhouse French Honey Dressing.
Smothered Chicken
Smothered chicken is tasty and healthy dish. You can add this easy-smothered chicken to tonight's dinner menu or your weekend main dish menu. It is a good source of protein. So when you combine with the Texas Roadhouse French Honey Dressing its becomes more juicy and gives a sweet and sour kick and gives your taste buds some amezing taste.
FAQ
Is Texas Roadhouse Honey French Dressing healthy for health?
Yes, this Texas Roadhouse Honey French Dressing has honey and a few other ingredients which are healthy for your health, so that makes this dressing overall a healthy dressing.
What brand of honey should we use to make this recipe dressing?
We recommend using Billy Bee Pure Canadian Clover Honey or Aunt Sue's Raw and Unfiltered Honey, but you can use any honey brand you like as long as it's not too cheap.
How many calories are in the Texas Roadhouse Honey French Dressing recipe?
For every 2 teaspoons of Texas Roadhouse Honey French Dressing or per serving of this dressing, you will gain around 165 calories.
Bottom line
In the end, We believe that the Texas Roadhouse Honey French Dressing recipe is an excellent choice if you like sweet and tangy, with just the right amount of creaminess. Toss it on top of a salad, use it as a dipping sauce, or drizzle it over roasted vegetables. It might seem like a surprice how easy it is to make your own.
To get started, you just need to gather the ingredients and follow the steps in the recipe. If you want to show how much you like French culture, this could be the way to do it.
Last Updated on April 23, 2023 by Eleanor
I love cooking, It makes me feel good knowing that whatever I make is something my family can eat, and it also gives me the chance to get creative with my cooking.
My goal is to help people learn how to cook by showing them how easy it is. If you're new at this, or if you just want some easy recipes in your life, check out my blog!