A few days ago, I tried out some steaks, salads, and other food items at the Texas Roadhouse restaurant. Honestly, I was impressed by the simplicity and delicious taste of the food.
I also noticed that I tried most of the dishes with the available sauces. Among them, the honey mustard dressing or sauce stood out as the most amazing one. It enriched the flavor of whatever I ate with it, especially the meat items.
Even today, I can still taste it on my taste buds and can't forget the unique flavor it added to the overall taste.
I found out that many people are trying to make this sauce at home, so I decided to create a close-to-copycat version of the Texas Roadhouse Honey Mustard Recipe to help all of you out there.
Ingredients You'll Need For This Texas Roadhouse Honey Mustard Recipe
Sour cream: In making of this recipe, we need 2 tablespoons of sour cream to lighten things up a bit in making the recipe.
Mayonnaise: To add richness to making the sauce will need 2 tablespoons of mayonnaise.
Two types of mustard: One ingredient we can never miss is the mustard because it is the heart of and bring the perfect taste into the sauce, and we will need around 2 tablespoons Dijon mustard and 2 tablespoons yellow mustard.
Honey: To give sweetness in the sauce, you need to add honey and we will need 2 tablespoons of honey. If needed, you can add more honey to make the sauce a little bit sweet.
Lemon juice: Use one tablespoon of fresh lemon juice or substitute with distilled white vinegar.
Tools
Measuring spoons
Mixing bowl
Whisk
Mason glass jar to store
How to Make Texas Roadhouse Honey Mustard Recipe
Step 1: Start with mayonnaise & sour cream
Take a mixing bowl and add 2 tablespoons of mayonnaise and 2 tablespoons of sour cream.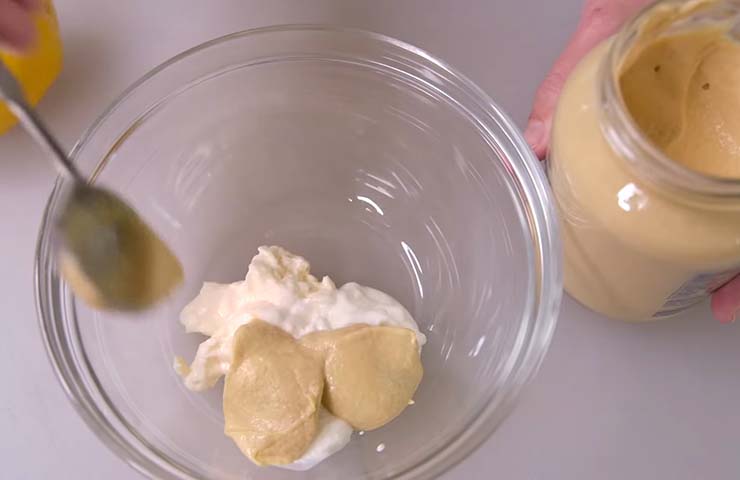 Step 2: Add Dijon mustard and yellow mustard
Next, add 2 tablespoons of Dijon mustard and 2 tablespoons of yellow mustard. We have used two types of mustards to make it unique as the original recipe requires from the recipe at the texas roadhouse.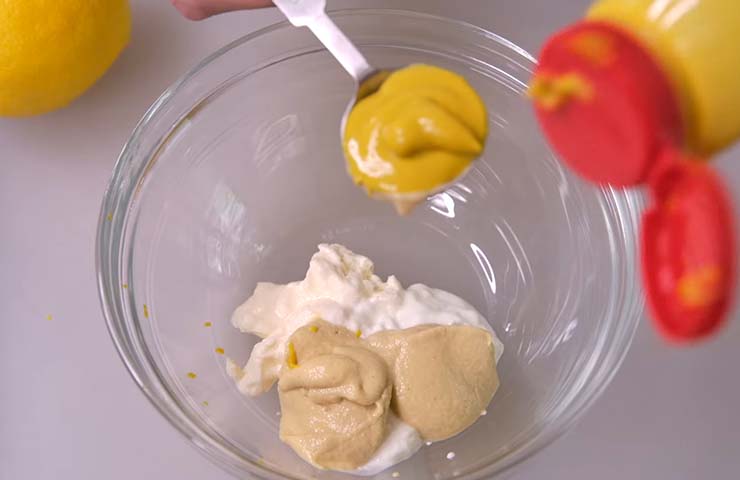 Step 3: Honey and lemon juice
Now end up adding 2 tablespoons of honey and 1 tablespoon of fresh lemon juice.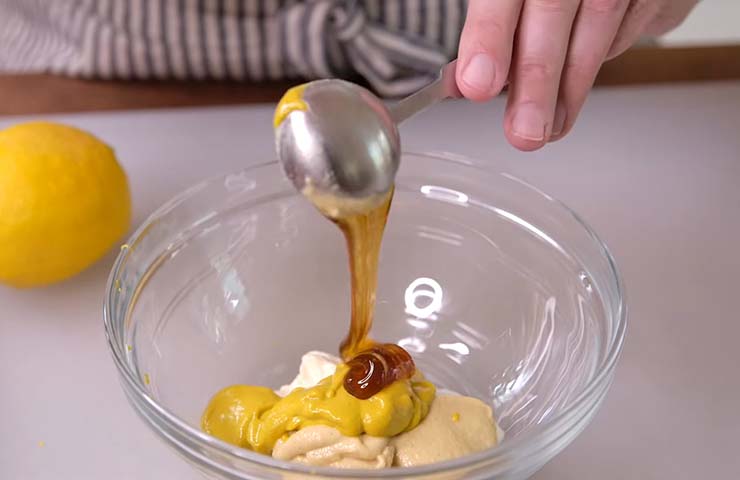 Step 4: Mix and serve
After putting in all the ingredients, use a whisk to stir and mix everything nicely. There you go, you've made your own homemade version of a restaurant-quality Honey Mustard sauce. Now pour it into a jar and serve right away.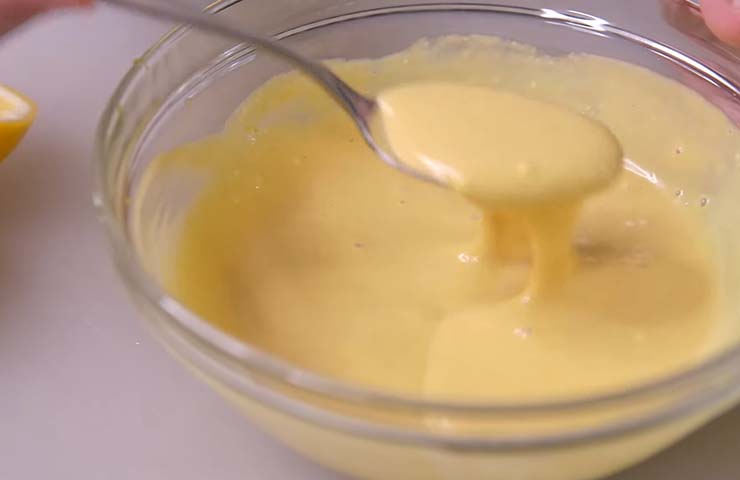 Tips From The Chef
To add a little bit of spice to your sauce, mix in 1/4 teaspoon of paprika and a pinch of salt, or salt to taste.
If you want to use your sauce as a dressing for salads, simply add 3-4 tablespoons of extra-virgin olive oil to the mixture.
How to Use Texas Roadhouse Honey Mustard
This sauce is a nice option for meal prep. It's a versatile recipe, so feel free to experiment with different ways to use it. Here are some of the suggestions that I like the most:
Use it as a dipping sauce: One of my favorite ways to use this sauce is as a dipping sauce. It pairs well with sweet potato fries, French fries, chicken nuggets, crispy fried chicken wings, and even pizza. Trust me; it will enhance the flavor of your food by at least ten times. 
Use it as a dressing: This dressing is a great addition to salads! Give it a try on a pasta salad recipe or any other salad of your choice, such as Caprese salad, broccoli salad, pasta salad, or grilled chicken salad.
With grain bowls: Without a doubt, eating different grain bowls with this sauce will make your eating experience a lot better and more flavorful. A few bowl recipes that you can try with this sauce are sweet potato grain bowls, bacon honey mustard rice bowls, chicken rice bowls with honey-mustard sauce, honey mustard salmon quinoa bowls, and many more.
How to Store?
This honey mustard sauce can be kept in a tightly sealed container or Mason jar in the fridge for a maximum of 7 days to get the best use and taste from it, and after that, we suggest not to use it and we recommend that you should use it fresh to get the best flavor and taste from it.
FREQUENTLY ASKED QUESTIONS
Does Texas Roadhouse Honey Mustard sauce have dairy in it?
No, the ingredients used in making this recipe do not have dairy, so that makes the recipe overall dairy free.
How many calories in Texas Roadhouse Honey Mustard sauce?
You will gain 85 calories for every two tablespoons that are included in your serving.
How to make this recipe vegan?
To make this recipe vegan, all you need to do is use maple syrup instead of using honey.
Does this Honey Mustard sauce healthy for you?
Yes, all the ingredients used in this recipe are healthy, and at the same time, this sauce is very low in calories, so that makes this recipe overall healthy.
Bottom line
In the end, we want to say that this Texas Roadhouse Honey Mustard Recipe is so unique that even after I made this and tried it on with some chicken nuggets in my taste buds, I felt it had a perfect balance of tanginess, creaminess, sweetness, and deliciousness that made me continuously lick the spoon.
So without a doubt, you will feel the same if you love and enjoy a Honey Mustard dipping sauce with any fried chicken or nuggets or any salad it will never disappoint your taste buds and make you want to have more.
Last Updated on May 8, 2023 by Eleanor