Crispy potatoes loaded with spicy, savory beef? Yes, please! My Papas Locas recipe combines two of my favorite foods – crispy fried potatoes and boldly seasoned taco meat. I'll walk you through frying potato wedges until golden brown and topping them with seasoned ground beef, shredded cheese, guacamole, and sour cream.
With just a few simple steps, you'll have an insanely delicious Tex-Mex-inspired dish. The crispy potatoes provide the perfect base for the spicy, flavor-packed beef. One bite will have you exclaiming Muy delicioso! This recipe is perfect for game days, parties, or a fun weeknight dinner. The aroma of frying potatoes and sizzling beef will have everyone eager to dig into these crazy good Papas Locas. Let's get cooking!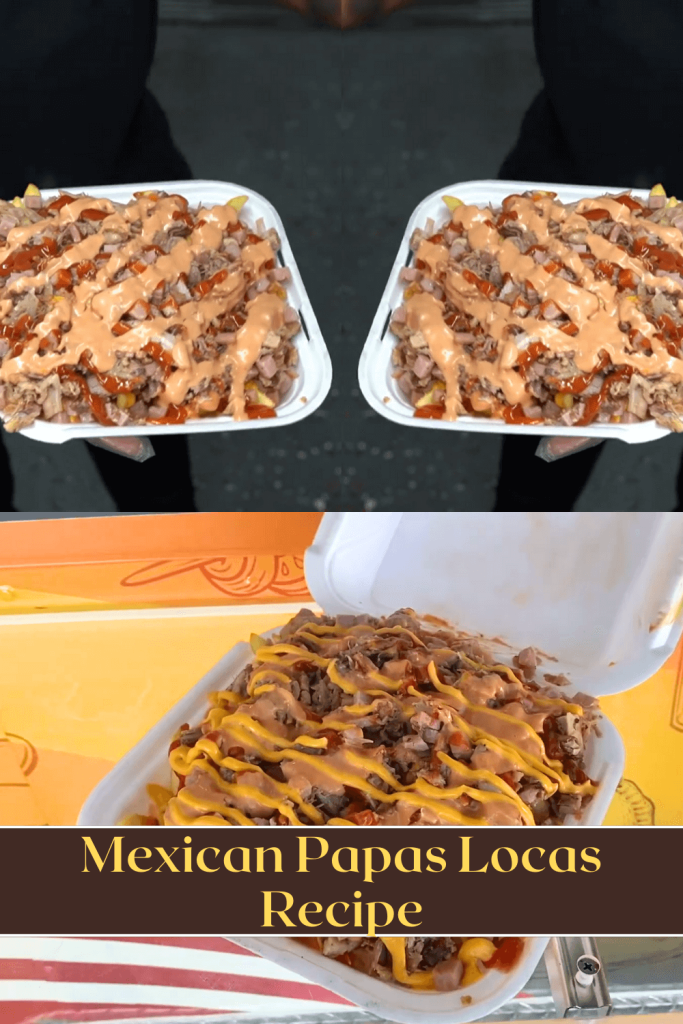 What are Papas Locas?
Papas Locas, or "Crazy Potatoes," is a loaded potato dish from Northern Mexico that combines crispy fries and flavored taco meat. Potato wedges are fried up crispy and hot, then loaded with spicy, savory seasoned ground beef. Shredded cheese, guacamole, and sour cream are added on top. The dish is garnished with cilantro and served with lime and hot sauce.
Papas Locas make for an easy weeknight meal or crowd-pleasing party appetizer. The crispy fries, creamy toppings, and boldly flavored meat create an irresistible flavor and texture explosion in every bite.
What Does Papas Locas Taste Like?
Papas Locas delivers an explosion of satisfying flavors and textures. You get the hot, crispy crunch of the fries, the spicy, robust seasonings of the taco meat, the rich creaminess of melted cheese, and the cool, smooth guacamole and sour cream. It has hits of smoky, spicy, tangy, and herby flavors from the different components. The lime juice and optional hot sauce add brightness and heat.
Each forkful is a medley of crispy, creamy, spicy, and savory flavors, thanks to the interplay of the ingredients. The combo of textures and flavors is what makes this loaded potato dish so craveable!
How To Make Mexican Papa Locas
Let's follow the steps and make this dish with these few simple ingredients.
Ingredients
For the Potatoes:
4 large potatoes, peeled and cut into French fries or wedges
Vegetable oil for frying
Salt to taste
For the Toppings:
1/2 pound (about 225 grams) of ground beef or pork
1 small onion, finely chopped
2 cloves garlic, minced
1 teaspoon chili powder (adjust to your spice preference)
1/2 teaspoon cumin powder
Salt and pepper to taste
1 cup shredded cheddar cheese
1/2 cup sour cream
1/2 cup guacamole
Lime wedges for serving
Optional Toppings:
Salsa
Sliced jalapeños for extra heat
Instructions
Step 1: Prepare the Beef or Pork Toppings
Cook the ground beef or pork in a skillet over medium-high heat, chopping it in small pieces. Once the meat has cooked, add the garlic and onion that have been chopped up. While cooking, keep stirring until the onion becomes translucent.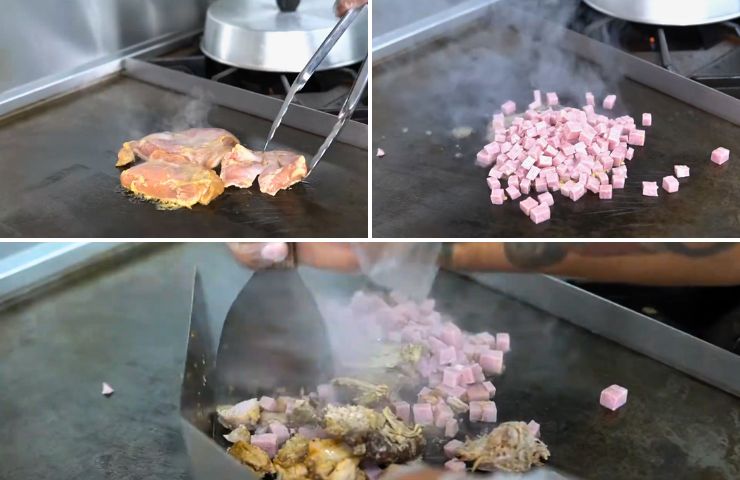 Step 2: Season the Meat
Add chili, cumin, salt, and pepper to the meat mixture. Stir well to combine. Cook for 2-3 minutes to let the flavors meld, then remove from the heat.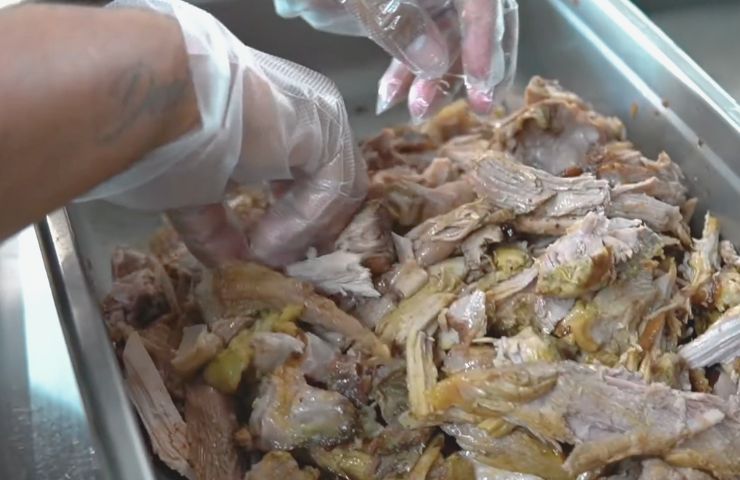 Step 3: Fry the Potatoes
Heat vegetable oil in a deep fryer or a large, deep pan to 350°F (175°C).
Carefully add the cut potatoes to the hot oil and fry until they are crispy and golden brown. Remove them with a slotted spoon and place them on paper towels to drain the excess oil. And then season them with salt while they are still hot.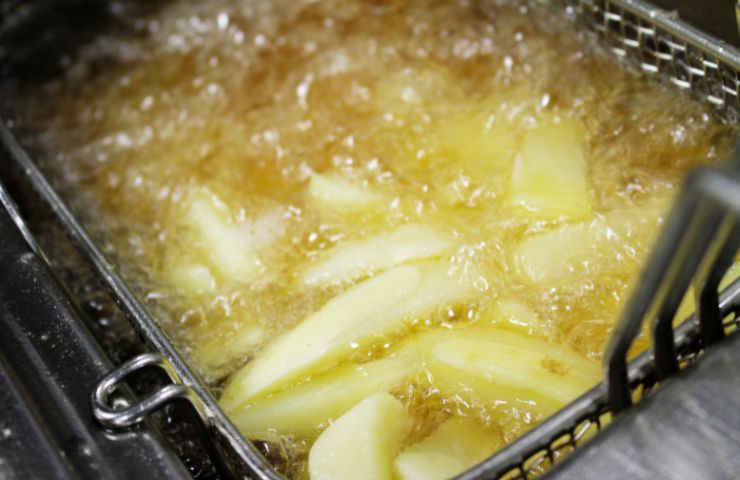 Step 4: Assemble Papas Locas
Place the crispy fried potatoes on a serving platter. Spoon the seasoned beef or pork mixture over the potatoes.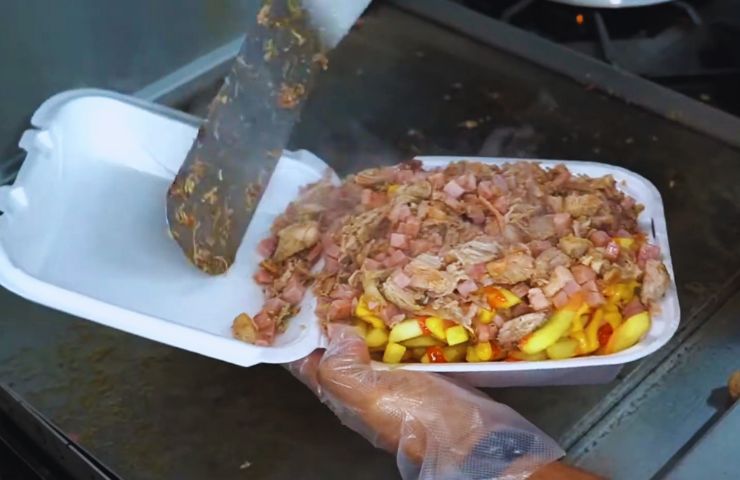 Step 5: Add Toppings
Sprinkle shredded cheddar cheese over the meat and potatoes. Drizzle sour cream and guacamole over the top. Garnish with fresh cilantro leaves.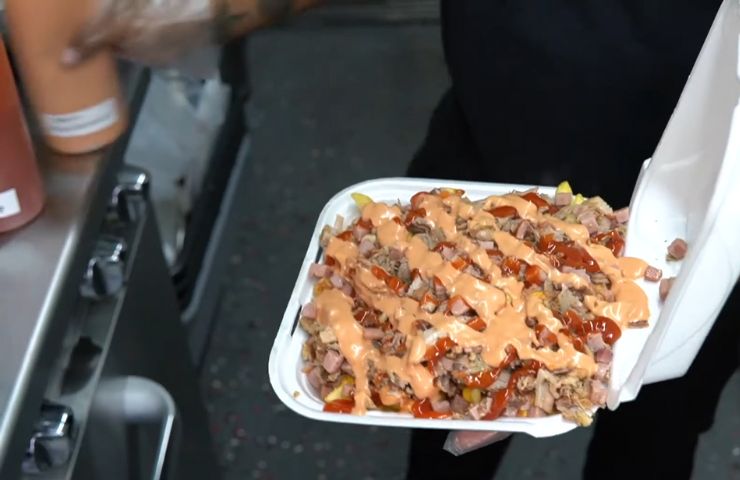 Step 6: Serve
Serve the Papas Locas hot with lime wedges on the side. You can also offer salsa and sliced jalapeños for those who want extra heat.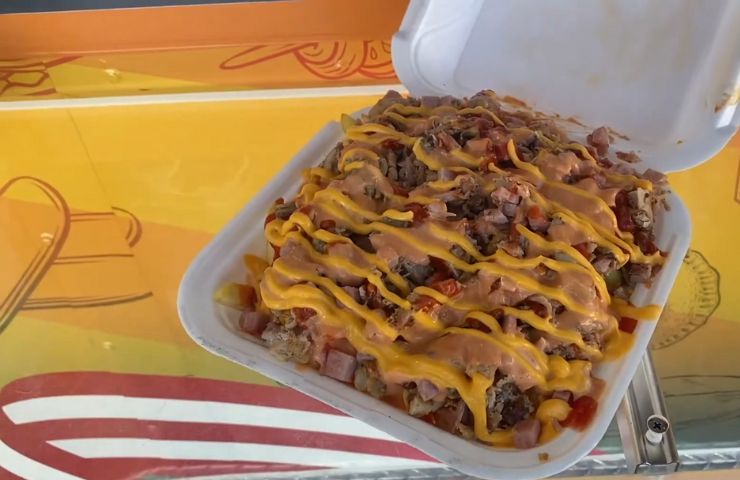 What To Serve With This Papas Locas?
Papas Locas pair perfectly with classic Mexican drinks like icy cold beer, margaritas, or jars of agua fresca. For non-alcoholic options, serve up refreshing lime or horchata agua fresca. Iced tea and lemonade also complement the flavors. And don't forget the salsa, guacamole, and sour cream for dipping.
FAQs
Is Papas Locas a traditional Mexican dish?
Papas Locas originated in northern Mexico, so while not as ubiquitous as dishes like tacos or quesadillas, it is considered a traditional Mexican recipe. The combination of crispy potatoes and taco meat or ground beef seasoned with classic Mexican spice blends creates a fusion dish that has become popular in Texas and beyond.
What type of potatoes are best for Papas Locas?
Russet or Yukon Gold potatoes are ideal for Papas Locas. Their starchy, fluffy texture makes them perfect for getting crispy on the outside while still being fluffy inside when fried. Other good options are red potatoes or sweet potatoes. Avoid very waxy potatoes.
Can I make Papas Locas vegetarian or vegan?
Absolutely! Instead of ground beef or taco meat, you can substitute crumbled soy protein, black beans, lentils, or even sauteed mushrooms or peppers. Skip the cheese and sour cream and use all guacamole for a vegan version.
What occasions are ideal for serving Papas Locas?
Papas Locas make a great appetizer or shared side dish for game day watching, birthday parties, Cinco de Mayo celebrations, or any festive gathering. They also work nicely for a fun weeknight dinner. The bold flavors and textures make them a crowd-pleasing dish.
Final Words
You only need a few simple items to make this Papas Locas. The crispy fried potatoes are loaded with big, bold Tex-Mex flavors. With the crunchy potato wedges and spicy, savory taco meat topping, this dish is great. The guacamole, sour cream, and cheese make it creamy and rich. This loaded potato meal is great as an appetizer at a party or as a fun dinner during the week that the whole family will enjoy.
These Papas Locas are crispy, hot, and incredibly tasty. They will be a big hit at your next party. Thanks for cooking with me! I hope you enjoy this tasty Mexican-inspired fusion dish.
Lindsay G. Cabral is a recipe blogger who specializes in vegan and gluten-free recipes. Lindsay has been blogging since 2012, and her recipes have been featured on popular websites such as Huffington Post, Mind Body Green, and The Kitchn. In addition to her blog, Lindsay is also the author of two cookbooks, Vegan Yum Yum and Vegan Yum Yum for All Occasions. When she's not in the kitchen, Lindsay enjoys spending time with her husband and two young daughters.