Yesterday, I was craving something new and ordered a serving of French fries from Zaxby's. I had been hearing about this popular fast-food chain for a while, and it awakened my curiosity. As I savored each bite, I noticed a distinctive flavor in the seasoning that set these fries apart from others I had tried.
It was a delightful blend of spices that added a unique and mouthwatering taste to the fries. Fascinated by the flavor, I take off on a mission to recreate this delicious dish at home.
Today is sure your lucky day for all the food enthusiasts out there who have been searching for a Zaxby's French Fry Seasoning recipe! I have successfully made a recipe that comes quite close to the original, and I am excited to share it with you.
Let's get right down to the easy and straightforward steps involved in creating your own version of Zaxby's French Fry Seasoning.
Ingredients
1 teaspoon paprika powder
¼ teaspoons of cayenne pepper
1 teaspoon of garlic powder
½ teaspoon dried oregano
½ teaspoon of salt
¼ teaspoon black pepper
¼ teaspoon chilli powder(optional if like spicy)
Tools
Measuring spoon
Mixing bowl
A tablespoon, To stir
How To Make Zaxby's French Fry Seasoning
Step 1: Start with paprika powder & cayenne pepper
First, take a mixing bowl and start adding ingredients, and we will start with 1 teaspoon of paprika powder and ¼ teaspoon of cayenne pepper.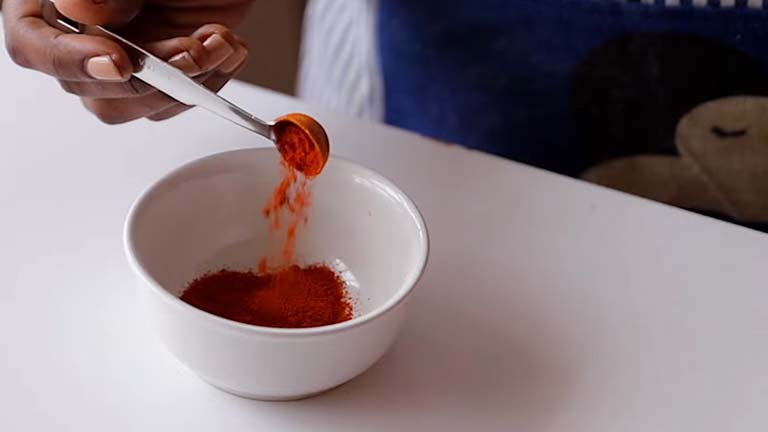 Step 2: Add garlic powder & dried oregano
Next, add 1 teaspoon of garlic powder and ½ teaspoon of dried oregano to the bowl.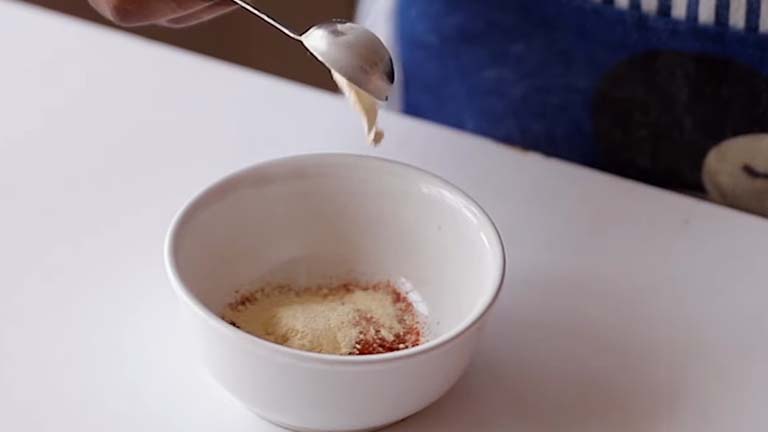 Step 3: Add salt and black pepper
We will add ½ teaspoon salt and ¼ teaspoon black pepper into the bowl. You can add ¼ teaspoon chili powder which is optional, if you like spicy food; if you do not want it to be spicy, then avoid this optional ingredient.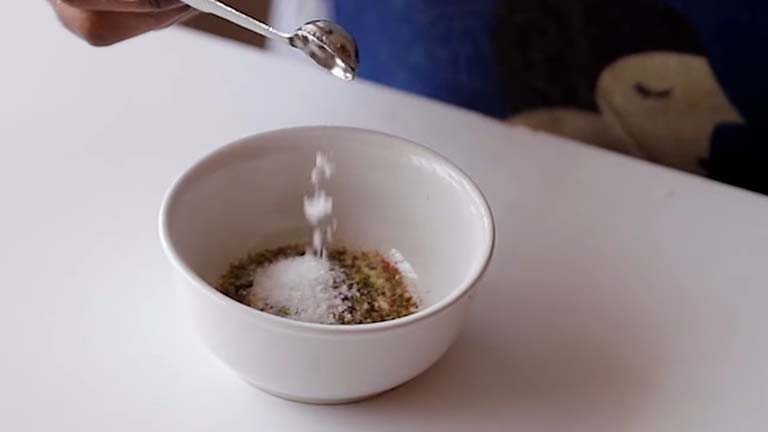 Step 4: Stir and mix
Now it's time to stir and mix all the ingredients with a tablespoon and stir for around 1 minute or more until all the ingredients are nicely mixed.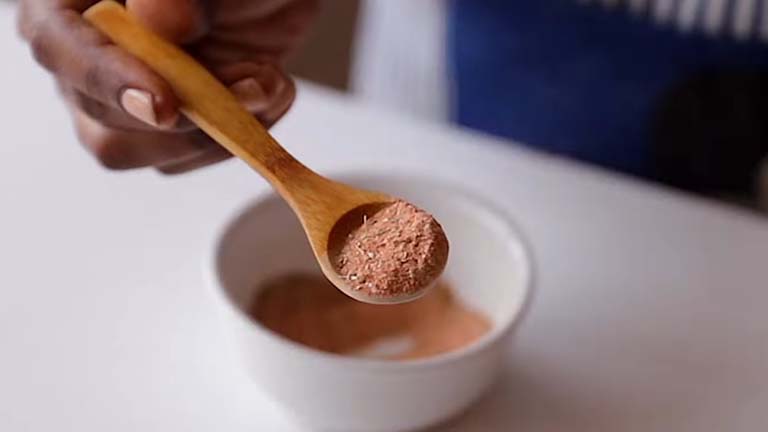 Step 5: Serve
The seasoning is ready to be sprinkled all over your fried French fries and tossed nicely, and it's ready to serve and enjoy.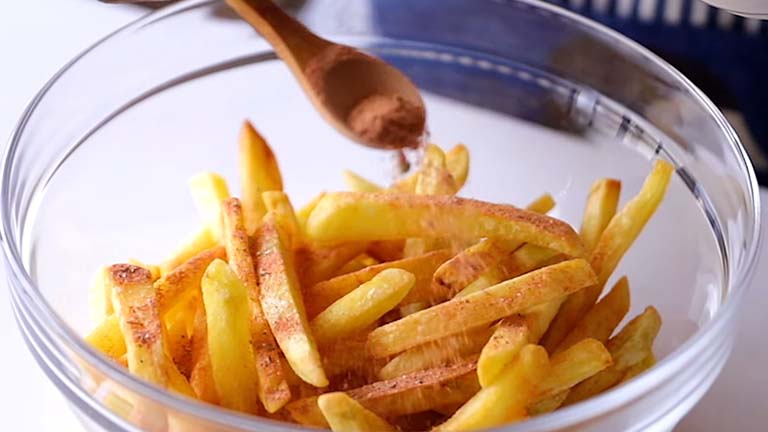 Special Tips From The Chef
If you don't like spicy food, replace the cayenne pepper with more paprika to make the flavor milder.
To increase the heat level or get an extra kick of spiciness, then increase the amount of cayenne pepper or add some chili powder.
In case you don't have garlic salt on hand, you can substitute it with garlic powder and also adjust the salt according to your taste.
The amount of seasoning you put on your fries is entirely up to you. You can either add as much or as little as you like to make it taste good to you.
Substitute Ingredients for Zaxby's French Fry Seasoning
When you're out of the listed ingredients or just want to try something new, these tasty alternatives will satisfy your taste buds:
Smoked paprika: Using smoked paprika instead of regular paprika can give your fries a smoky and slightly sweet flavor. You can also change the overall flavor in a big way.
Dried parsley: You can add dried parsley as an extra ingredient or just use it instead of dried oregano. This herbaceous substitute makes the dish look and taste fresher and more appealing.
Dried basil: Enjoy the smell of dried basil as it adds a pleasant hint of sweetness and a touch of herb sophistication to your french fries. You can add dried basil as an extra ingredient or use it instead of dried oregano.
How to Use Zaxby's French Fry Seasoning?
For deep-fried french fries: After taking the fries out of the oil, put them on a plate with paper towels so that all the extra oil can absorb well. Sprinkle them with French fry seasoning while they are still hot.
For french fries baked in the oven: Preheat your oven to 400 degrees Fahrenheit. Put a lot of olive oil and French fry seasoning on the fries and toss them. On a baking sheet, arrange the fries in a single layer and then bake for 20 to 25 minutes, or until the fries gets a golden brown texture and crispy.
French fries in an air fryer: Heat it to 400 degrees Fahrenheit. Put a lot of olive oil and French fry seasoning on the fries and toss them. Spread the fries evenly in the air fryer basket. After that cook for 15 to 20 minutes, or until golden brown and crispy.
Zaxby's French fry seasoning can also be used on foods like:
Chicken wings: Mix olive oil and a lot of French fry seasoning with the chicken wings. Bake or air fry the chicken wings until they are all the way crisp and done.
Sweet potato fries: Mix olive oil and a lot of French fry seasoning with the sweet potato fries. The sweet potato fries can be baked or air-fried until they are golden brown and crispy.
French fry seasoning is a great way to add flavor to your favorite foods, no matter how you use it.
How To Store The Seasoning?
We'll tell you how to store seasonings the best way, and we think it will help:
The seasoning can be kept for up to 6 months in an airtight spice jar.
Keep the jar out of the sun.
Put the jar somewhere dry and dark.
Don't let humidity get near your seasoning blend because it can make it sticky and unusable.
Frequently Asked Questions (FAQ)
Should you season french fries before or after frying?
It's best to use the seasoning after frying if you are doing deep frying, and if you are using air fry, then you should use the seasoning before frying.
How do you make sure that the seasoning sticks to the fries?
Just give the fries a light coating of olive oil to help the seasoning stick nicely to them. The seasoning will stick to the potatoes if you sprinkle it on top. After that, you can bake or fry them like you usually do.
How many calories does Zaxby's French Fry Seasoning have?
By making this recipe and also following the exact measurements, the total calories these recipes have are only 19 calories. And per serving, it is less than 4 calories.
Lindsay G. Cabral is a recipe blogger who specializes in vegan and gluten-free recipes. Lindsay has been blogging since 2012, and her recipes have been featured on popular websites such as Huffington Post, Mind Body Green, and The Kitchn. In addition to her blog, Lindsay is also the author of two cookbooks, Vegan Yum Yum and Vegan Yum Yum for All Occasions. When she's not in the kitchen, Lindsay enjoys spending time with her husband and two young daughters.