You know those irresistible fried zucchini appetizers you get at Italian restaurants like Maggiano's? The crispy breaded slices with the perfect combo of soft zucchini and crunchy exterior that you can't stop devouring? Well guess what – you can totally make them at home yourself!
This easy Maggiano's fried zucchini recipe lets you fry up restaurant-worthy zucchini right in your own kitchen. Whether you serve them as an appetizer for a casual family dinner or bring them to a potluck party, these fried zucchini slices are sure satisfy. The light breading packs a flavor punch and they turn out perfectly crispy and delicious every time.
Trust me, once you try this fried zucchini recipe, you'll never bother with store-bought appetizers again. So do yourself a favor and get breading! Your taste buds will thank you.
What is Maggiano's Fried Zucchini?
Maggiano's Fried Zucchini, also known as Zucchini Frites, is a mouthwatering appetizer that has become a signature dish at Maggiano's Little Italy. What makes it truly special is the commitment to using fresh zucchini daily to ensure that each bite is perfectly crispy and not the least bit soggy.
This delightful dish combines the goodness of zucchini with a flavorful batter and is served with a delectable lemonade aioli dipping sauce.
Ingredients
1 jar Cento Blended Italian Style Oil (33.8 fl oz)
1 1/2 lbs Fresh Zucchini, sliced lengthwise
3-4 cups Cento Panko Bread Crumbs
1/2 cup Anna TIPO 00 Flour
1/4 tsp Cento Ground Black Pepper
1/4 tsp Cento Garlic Powder
1 1/2 tsp Cento Parsley
6-8 oz Sparkling Water
1 Lemon, cut into quarters
1/4 tsp Cento Oregano
1/2 cup Anna TIPO 00 Flour
1 tbsp Romano Cheese, grated
4 tbsp Cornstarch
1/4 tsp Cento Fine Sicilian Sea Salt
For Lemon Aioli:
2 cups Mayonnaise
Lemon Juice
1 tbsp Parmesan Cheese, grated
1 tsp Bellino Minced Garlic
Required Kitchen Tools
Pan or deep fryer for heating the oil
Cutting board
Knife or slicer for cutting the zucchini
Bowl or baking sheet for breadcrumbs
Stainless steel mixing bowl for batter
Whisk for mixing the batter
Tray lined with paper towels for draining fried zucchini
Lemon wedges for garnish
Mixing bowl for making lemon aioli
Wire whip for mixing the aioli
How To Make Maggiano's Fried Zucchini Recipe
Step 1: Heat the oil
First, heat the Cento Blended Italian Style Oil to 350 degrees Fahrenheit in a pan or deep fryer.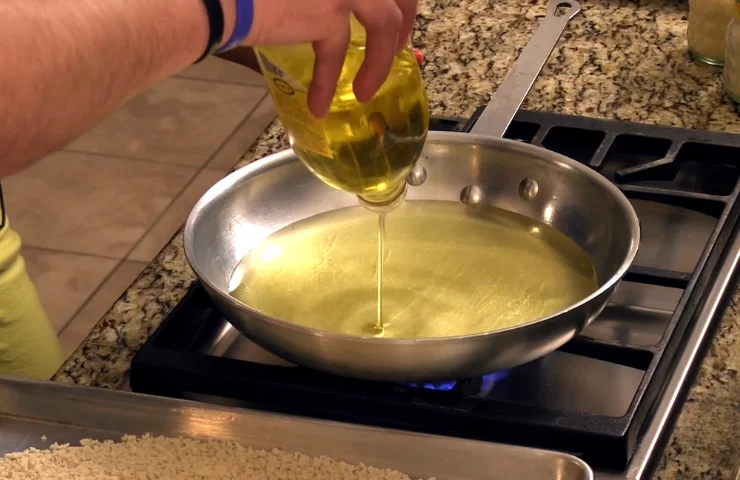 Step 2: Prepare the Zucchini
Wash the zucchini and make sure it's well-drained. Place it on a cutting board, trim a minimal amount off both ends, then discard them. Cut the zucchini into ¼" thick slices lengthwise.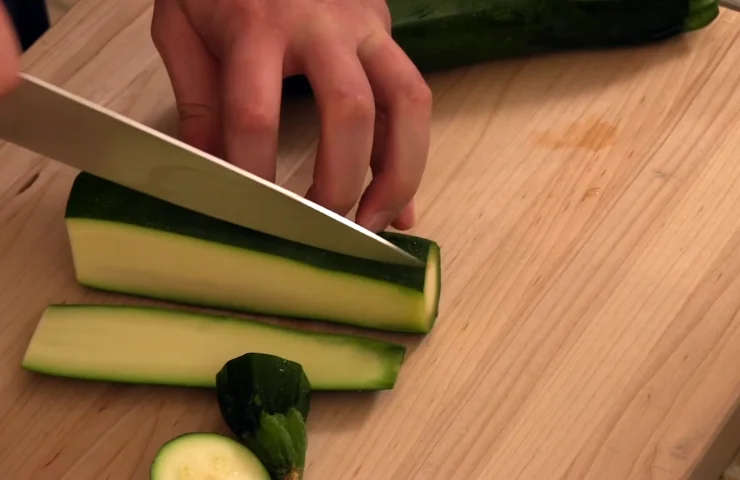 Step 3: Prepare the Batter
Take a stainless steel mixing bowl, then combine the Anna TIPO 00 Flour, cornstarch, Cento Fine Sicilian Sea Salt, Cento Ground Black Pepper, Cento Oregano, Cento Garlic Powder, and sparkling water. Add the soda water 1 cup at a time, incorporating with a whisk. Don't over mix; the batter should be like pancake batter. If it's too thick, add more soda water.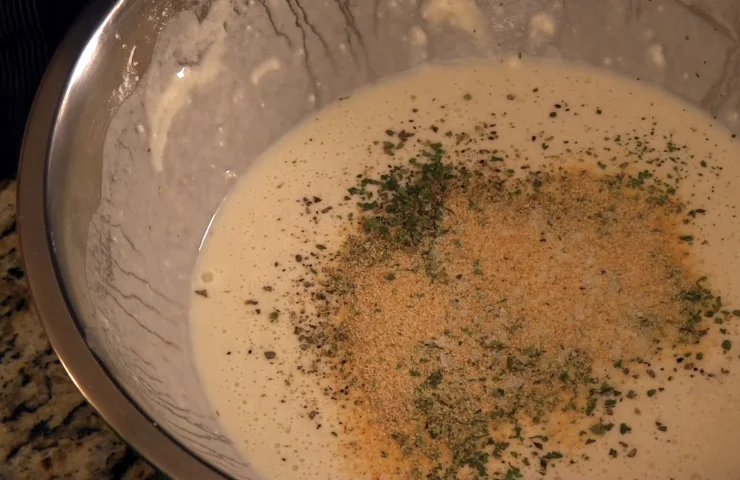 Step 4: Coat with Breadcrumbs
Dip each zucchini slice into the batter and then coat it with breadcrumbs, pressing gently to ensure both sides are well coated.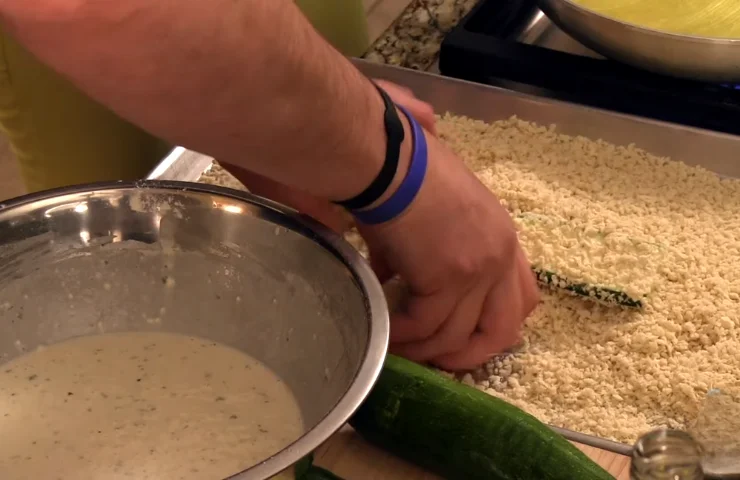 Step 5: Fry the Zucchini
Carefully put the coated zucchini slices into the hot oil and fry for 3–4 minutes, or until they turn golden brown. Remove the fried zucchini slices and place them on a tray lined with paper towels to absorb any excess oil. Lightly dust the fried zucchini with a pinch of salt and sprinkle with grated Romano cheese. Garnish your crispy zucchini fries with lemon wedges and chopped parsley.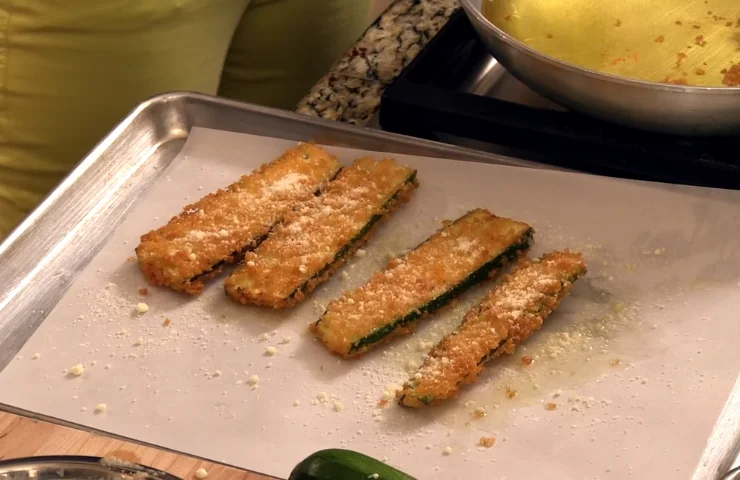 Step 6: Make Lemon Aioli
Combine the mayonnaise, a squeeze of lemon juice (to taste), grated Parmesan cheese, and Bellino Minced Garlic in a mixing bowl. Mix everything thoroughly with a wire whip until well combined.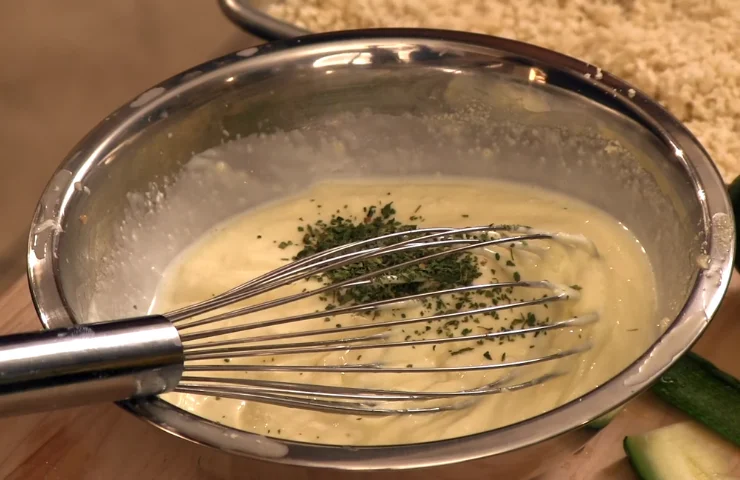 Step 7: Serve
Serve the crispy zucchini fries hot with the homemade lemon aioli for dipping.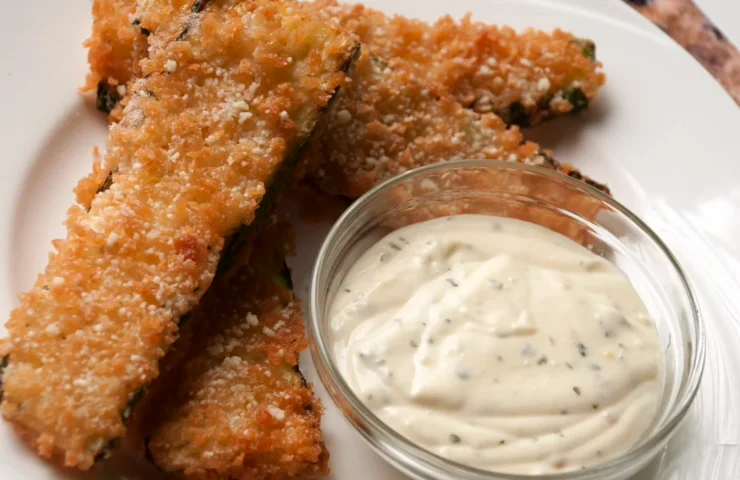 Serving Ideas
Lemon Aioli Dip: Pair your crispy fried zucchini with the homemade Lemon Aioli dip for a tangy and creamy accompaniment that complements the zucchini's crunchiness.
Fresh Salad: Create a refreshing salad with mixed greens, cherry tomatoes, cucumber, and a light vinaigrette dressing. The zesty salad balances the richness of the fried zucchini.
Grilled Chicken: Add some protein to your meal by serving the fried zucchini alongside grilled chicken breasts or thighs.
Roasted Vegetables: Roast a variety of colorful vegetables like bell peppers, carrots, and red onions. The roasted veggies provide a savory contrast to the zucchini's crispiness.
Spaghetti Marinara: For a hearty meal, serve your fried zucchini as a side dish with a plate of spaghetti and marinara sauce. It's a delightful Italian-inspired pairing.
Most Common FAQs
Should I freeze zucchini before frying?
Freezing zucchini before frying is not necessary for this recipe. In fact, it's not a common step when making fried zucchini. Instead, you should ensure that the zucchini slices are well-drained and patted dry to prevent excess moisture, which can lead to sogginess during frying.
How do you remove water from zucchini before frying?
To remove water from zucchini before frying, follow these steps:
After slicing the zucchini, place the slices on paper towels or a clean kitchen towel.
Sprinkle a little salt over the zucchini slices and let them sit for about 10-15 minutes. The salt will draw out excess moisture.
After the resting time, blot the zucchini slices with more paper towels, or you can use a kitchen towel to absorb the released moisture.
The zucchini should be noticeably drier and less likely to become soggy when fried.
How do you keep zucchini from getting soggy when frying?
To prevent zucchini from getting soggy when frying, it's crucial to follow these tips:
Ensure the zucchini slices are dry before coating them in batter. Use the salt and blotting method mentioned above.
Heat the oil to the correct temperature (350˚F) before frying. Frying at the right temperature ensures that the zucchini crisps up quickly and doesn't absorb excess oil.
Don't overcrowd the frying pan or deep fryer. Fry the zucchini in batches to maintain consistent heat and prevent them from sticking together.
After frying, place the cooked zucchini on paper towels to drain any excess oil. Serve them immediately to maintain their crispiness.
How many calories are in Maggiano's fried zucchini?
Maggiano's Crispy Zucchini Fritte (1 serving) contains approximately 1620 calories.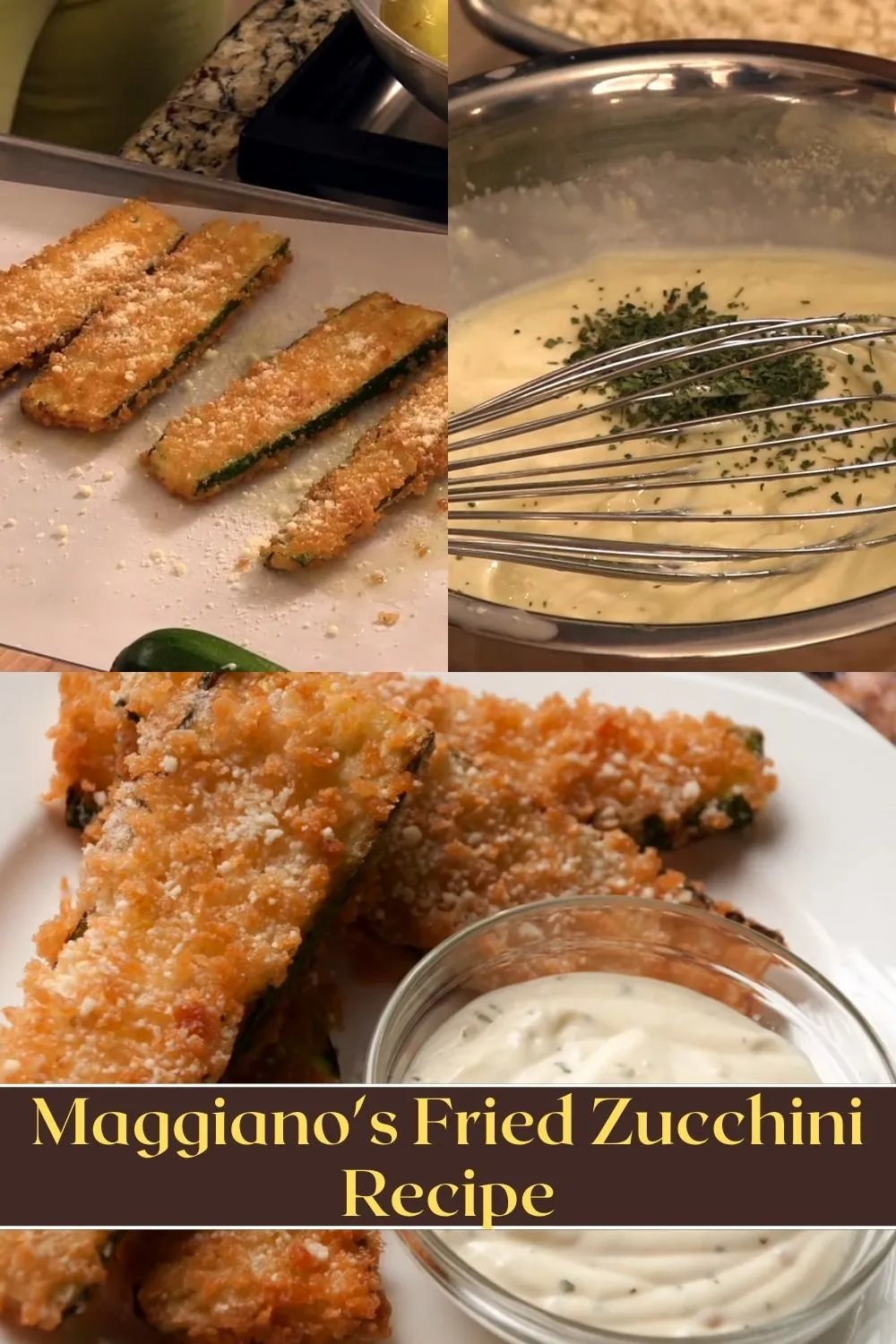 Conclusion
Maggiano's Fried Zucchini Recipe is a delightful treat that showcases the dedication to quality and authenticity found at Maggiano's Little Italy. With the chef's expert guidance, you can recreate this crispy fried zucchini at home and impress your guests with a taste of Little Italy. Remember, it's not just an appetizer; it's an experience that combines tradition, freshness, and flavor.
So, the next time you're at Maggiano's or want to recreate a restaurant-worthy dish in your kitchen, try this easy Fried Zucchini recipe. You'll savor every crispy, flavorful bite, and perhaps you'll even inspire your own culinary journey, just like Chef Matt's lifelong passion for cooking. Enjoy!
I love cooking, It makes me feel good knowing that whatever I make is something my family can eat, and it also gives me the chance to get creative with my cooking.
My goal is to help people learn how to cook by showing them how easy it is. If you're new at this, or if you just want some easy recipes in your life, check out my blog!