Summer is at the door, are you ready for light, healthy meals? Kick it off with a fantastic, colorful, delicious, and healthy Strawberry Pecan Salad.
I have been a big fan of Longhorn Steakhouse's salad for a long time, and every time I visit, I always order it. Their salad is delicious and filling, and I love the combination of flavors and textures. However, I wanted to put my own spin on it, so I experimented with the ingredients and came up with my own version of the Strawberry Pecan Salad.
This salad is simple to make and is perfect for anyone who wants to start the day on a healthy note or is looking for a nutritious meal to enjoy. The base of the salad is mixed greens, which provide a nice crunch, and it is topped with juicy, sweet strawberries, crunchy pecans, and crumbled feta cheese. The dressing is a simple balsamic vinaigrette that brings all the flavors together, making it the perfect complement to this delicious and healthy salad.
So why wait? Let's get started on this delicious and healthy Longhorn Strawberry Pecan Salad Recipe right away!
Ingredients
For candied pecans
1 tbsp of butter
1 tbsp of brown sugar
1/2 cup pecan halves
For Dressing:
2 tbsp granulated sugar
1/4 cup extra virgin olive oil
1/4 cup white wine vinegar
1 tbsp of Dijon mustard
1/2 tsp salt
1/4 tsp pepper
1/4 tsp paprika
Two minced garlic cloves
Vegetables and fruits for salad
2 cups of fresh spinach
1/4 cup of small red onion, sliced
1 quart of strawberries
½ cup blueberries
½ cup of Mandarin oranges
5 ounces of feta cheese
Tools
Burner
Frying pan
Wooden spoon
parchment paper
Masson jar
Chopping board
Knife
Mixing bowl
Measuring cup
How to make Longhorn Strawberry Pecan Salad
Step 1: Candied the pecans
First, start your burner on medium heat, add one tablespoon of butter, and melt it. Afterward, add one tablespoon of brown sugar to the pan. Next, follow up by adding the pecans.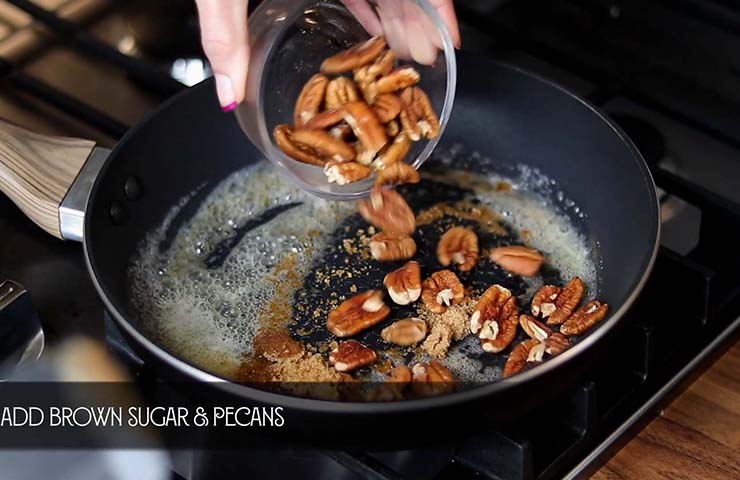 Step 2: Allow the pecans to cool down
When the pecans are candied perfectly with the butter and sugar, try to spread them onto parchment paper or a plate and let them cool down for a while.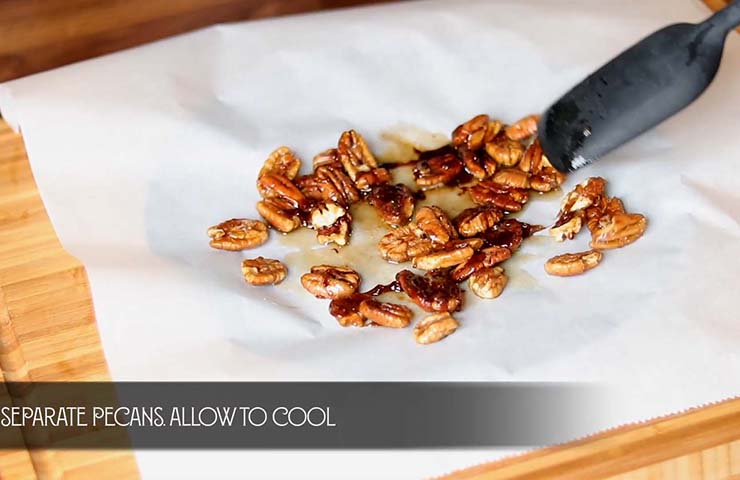 Step 3: Take a jar and start adding ingredients for the dressing
Now it's time to take a Masson jar. First, add two tablespoons of granulated sugar and ¼ cup of extra virgin olive oil in the jar and then follow up with 1/4 cup white wine vinegar.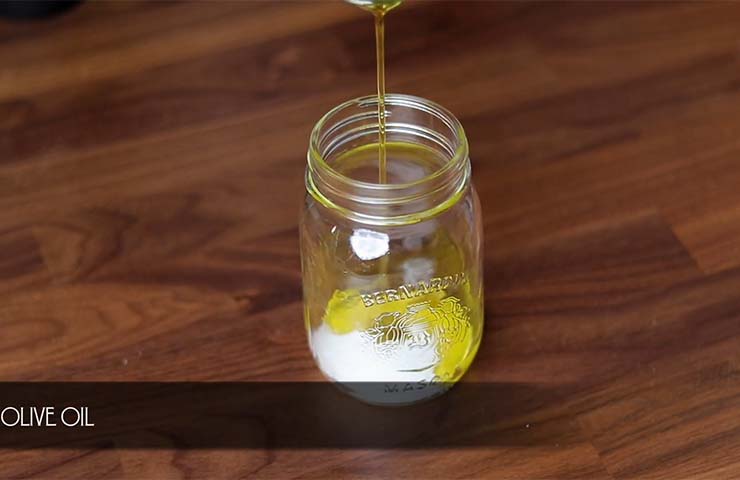 Step 4: Continue adding more ingredients to the dressing
It's time to add more ingredients, continue with one tablespoon of Dijon mustard, 1/2 teaspoon salt, 1/4 teaspoon pepper, 1/4 teaspoon paprika and two minced garlic cloves.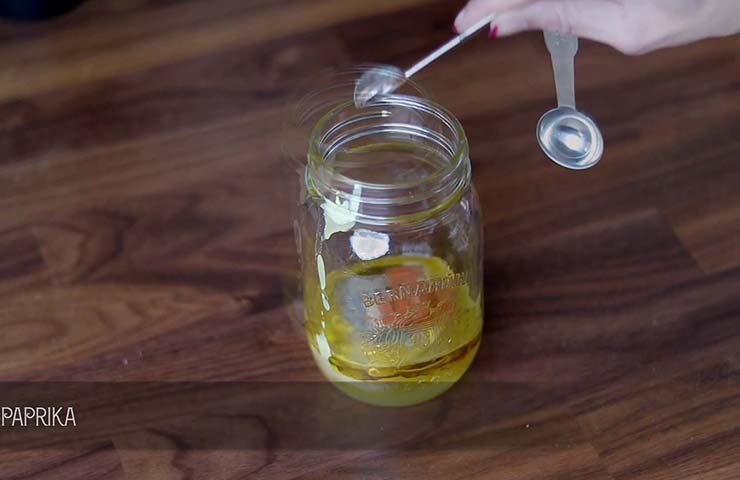 Step 5: Seal and shake the jar to combine all ingredients
It's time to seal the jar and begin shaking until all of the ingredients are thoroughly combined.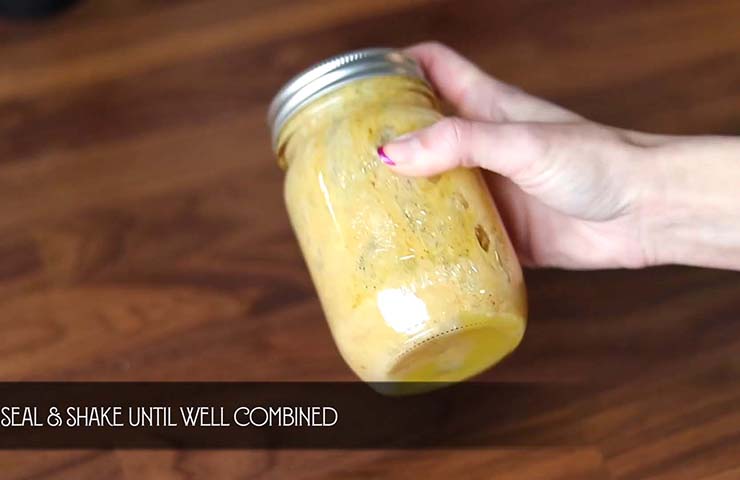 Step 6: Slice the strawberries, red onions, and feta cheese
Now, on a chopping board with a sharp knife, slice the strawberries in half, and will also cut the red onions and feta cheese into small pieces and put them aside in a small bowl.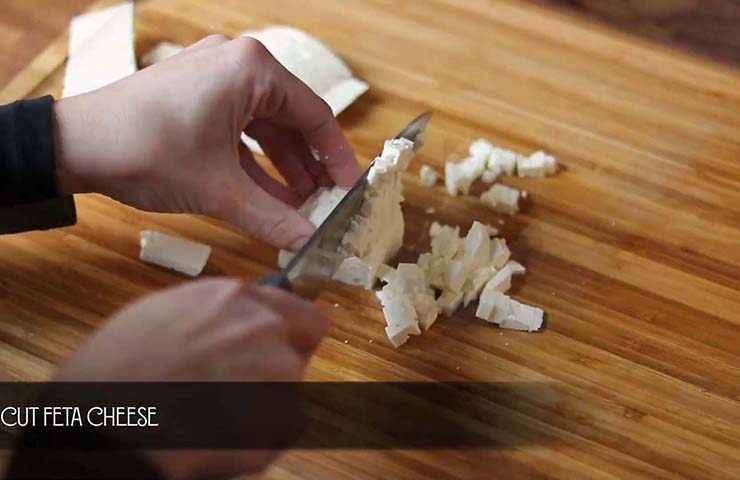 Step 7: Combine the spinach, onions, and fruits in a bowl.
Add the washed spinach, sliced red onions, strawberries, blueberries, and ½ cup of Mandarin oranges into the bowl.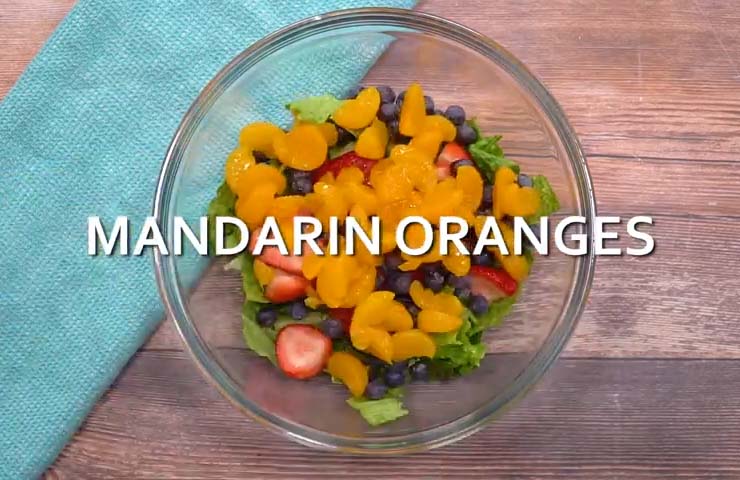 Step 8: Pour the dressing over the salad and toss
Pour ½ of the dressing all over the salad and slowly toss so that the salad ingredients and the dressing gets mixed well.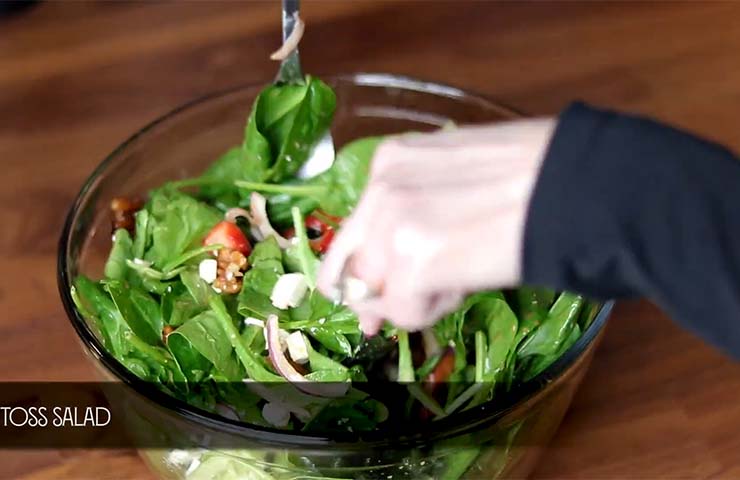 Step 9: Add the pecans and feta cheese
Add the candied pecans and the feta cheese and toss the salad again in the large bowl so that all the ingredients get mixed well. Now add the remaining dressing again all over the salad and toss again.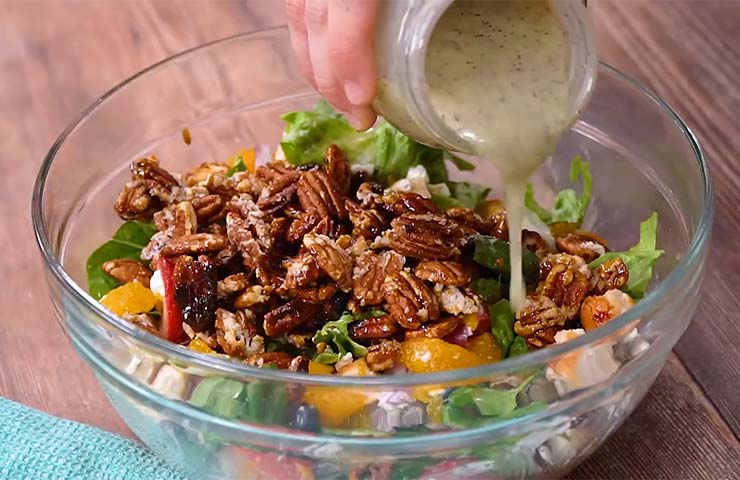 Step 10: Seve on a plate
After tossing the salad and mixing well, it's time to serve the salad on a plate, and it's ready to be eaten with any main dish or just eaten as a salad. Now you can try this yummy Longhorn Strawberry Pecan Salad.
Tips & Tricks
More fruits: If you like any other fruits like grapes, blackberries, apples, or fruits, you can add them to this recipe.
Alternative vegetables: If you like lettuce, you can easily replace them with spinach and add more vegetables like cucumbers, green onions, mushrooms, etc.
Harbs: If you like herbs like mint or basil, you can add them to add flavor to your taste buds, but I don't prefer them in this version of the salad.
FAQs
How many calories are in LongHorn Strawberry Pecan Salad?
It depends on the amount you eat, but usually, for one serving, you can gain from 175 to 200 calories from a Longhorn Strawberry Pecan Salad.
What dressing do they have at LongHorn?
There are a few dressings available at Longhorn Steakhouse, and here are these Ranch, Blue Cheese, White Balsamic Vinaigrette, and Honey Mustard.
How many carbs are in LongHorn Strawberry Pecan Salad?
It's hard to be accurate, but you can get around 28 grams of carbs when you eat the Longhorn strawberry pecan salad.
What are pecan halves good for?
Because pecans have a good amount of calcium, magnesium, and potassium, which helps you prevent blood pressure and also helps you reduce the bad LDL (low-density lipoprotein) cholesterol in your body.
Conclusion
The Longhorn Strawberry Pecan Salad recipe is a delicious and healthy option for those looking for a fresh, summery dish. The combination of sweet strawberries, crunchy pecans, and white wine vinegar makes for a well-balanced flavor, while the greens provide essential vitamins and minerals.
Whether as a side dish or a light main course, this salad will impress and satisfy you. Give it a try today and experience the perfect blend of flavors and nutrition with your family and friends on any occasion.
Last Updated on February 5, 2023 by Eleanor
Lindsay G. Cabral is a recipe blogger who specializes in vegan and gluten-free recipes. Lindsay has been blogging since 2012, and her recipes have been featured on popular websites such as Huffington Post, Mind Body Green, and The Kitchn. In addition to her blog, Lindsay is also the author of two cookbooks, Vegan Yum Yum and Vegan Yum Yum for All Occasions. When she's not in the kitchen, Lindsay enjoys spending time with her husband and two young daughters.