This Bill Miller Coleslaw recipe is a delicious and easy way to make a classic side dish. It's a great way to add a little extra flavor to a meal and it's also a great way to use up any cabbage you have. So break out the coleslaw ingredients and get ready to enjoy this delicious dish!
This is a must-try for all coleslaw fans out there or even those who enjoy vegetables or a cabbage salad, and once you have it, you will be addicted to having it on your daily side dish menu of meals.
Let's get started by making your own handful of Bill Miller's most delicious and well-known coleslaw recipe.
What is Coleslaw?
"Coleslaw" is derived from the Dutch word "koolsla," where "kool" refers to cabbage and "sla" refers to lettuce or salad. The term was introduced into English by the Dutch in New York in the late 1700s.
Since then, it has gained popularity as a side dish at almost all barbecues and picnics in America.
Why Must You Try This Bill Miller Coleslaw?
Bill Miller's Coleslaw is a traditional southern-style coleslaw recipe that has been a Texas favorite for decades. It is also named after the Bill Millers, and it is a popular side dish at Bill Miller Bar-B-Q.
It is typically served chilled and made with a creamy dressing of mayonnaise, vinegar, sugar, and celery seed. The coleslaw is typically made with finely chopped cabbage, carrots, and onion, and it is frequently topped with celery seeds.
Ingredients That You Will Need
Main ingredients:
½ head thinly sliced green cabbage
¼ head thinly sliced red cabbage
3 peeled julienne carrots
½ peeled and thinly sliced yellow onion
¼ cup thinly sliced green onions
1 teaspoon celery seed
salt and pepper to taste
For the Dressing:
⅔ cup mayonnaise
3 tablespoons buttermilk
2 tablespoon apple cider vinegar
1 tablespoon sugar
Salt and pepper to taste
Tools That You Will Need
1 French knife or any you prefer
1 big mixing bowl
1 medium size bowl
Mandoline slicer
Paper towel or salad spinner
Whisk
How To Make The Bill Miller Coleslaw Recipe
Step 01: Cutting the cabbages
The first step is to cut the green cabbage in half and then remove the core with a v shape from it with a knife, especially when making coleslaw. Then slice the green cabbage with a thin slice, possibly using a mandoline slicer.
Now, for the red (purple) cabbage, do the same thing you did with the green cabbage and make thin slices with the mandoline slicer.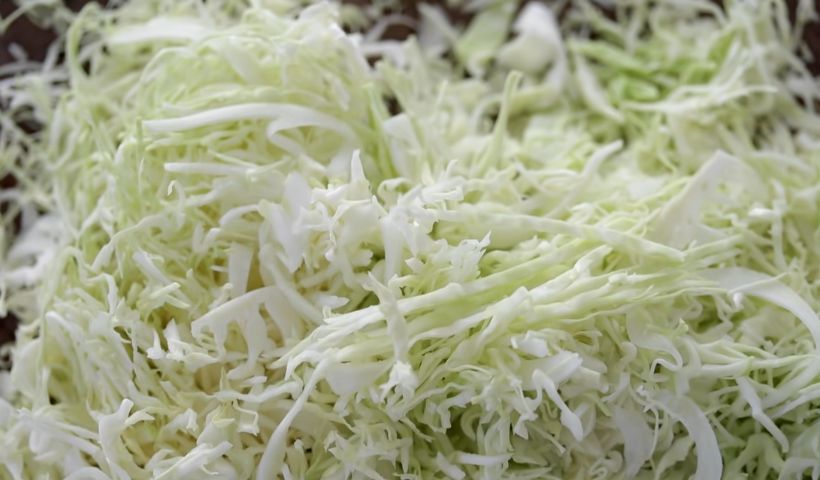 Step 2: Peel and slice the carrots
First, peel 3 pieces of carrot and cut both sides of the carrot, and make a cut in the middle then use the mandoline slicer and make slices.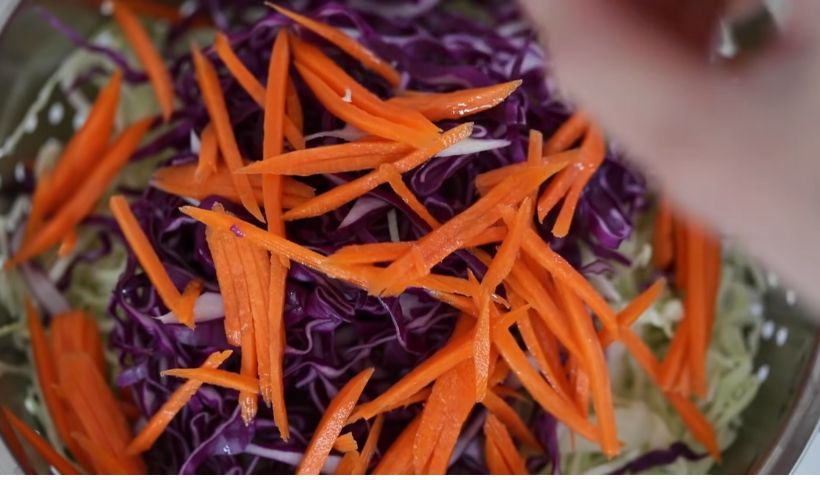 Step 3: Add all the sliced vegetables to a bowl and mix
Now pour all of them into a big mixing bowl and toss all of them with a paper towel or tissue paper so that it will absorb all the moisturizer from the vegetables or you can use the salad spinner.
Slice an onion in half, and use a mandoline slicer to create perfectly thin slices for your dish.
Finally, add 1/4 cup of thinly sliced green onions to the mixing bowl.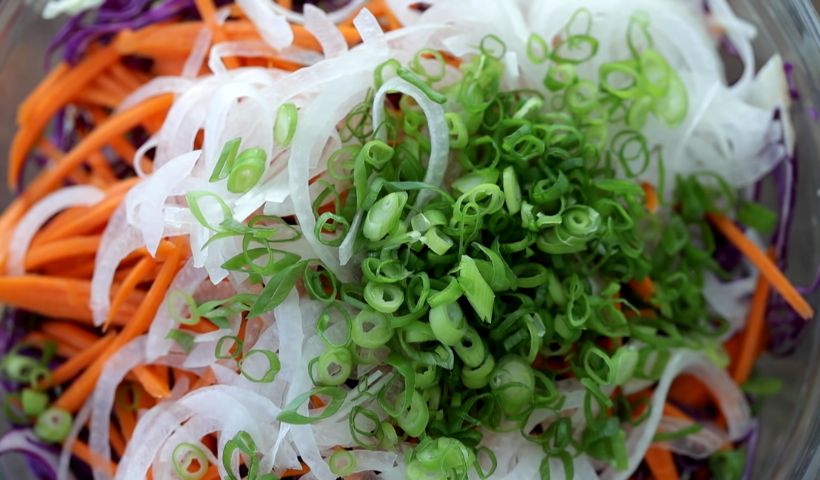 Step 4: Make the dressing for the coleslaw
Now, in a medium-sized mixing bowl, combine 2/3 cup mayonnaise, 3 tablespoons buttermilk, 2 tablespoons apple cider vinegar, and 1 tablespoon sugar, and season to taste. Then, using the whisk, combine everything until it forms a thick liquid, and place it in the freezer.
Return the vegetable slices to the bowl and season with salt and pepper to complete the seasonings.
After that, add 1 teaspoon of celery seed because it is essential for a more delicious flavor.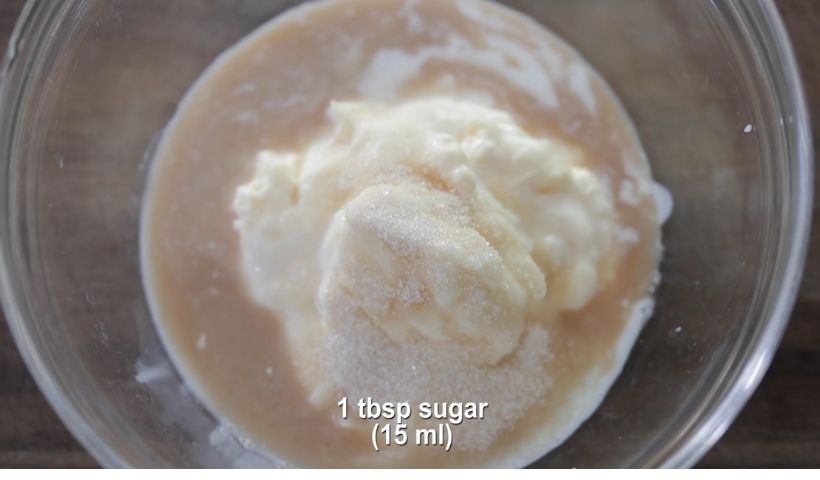 Step 5: Pouring the dressing into the bowl
Now pour the dressing around the outside of the bowl, then pour the rest of the dressing on top and toss slowly, and you have your own Bill Mills version of the coleslaw recipe.
Now it's time to serve the Bill Miller Coleslaw in a serving bowl or on a plate, ready to be eaten with any main dish, or you can have this side dish all by itself and eat it and your tummy will be happy.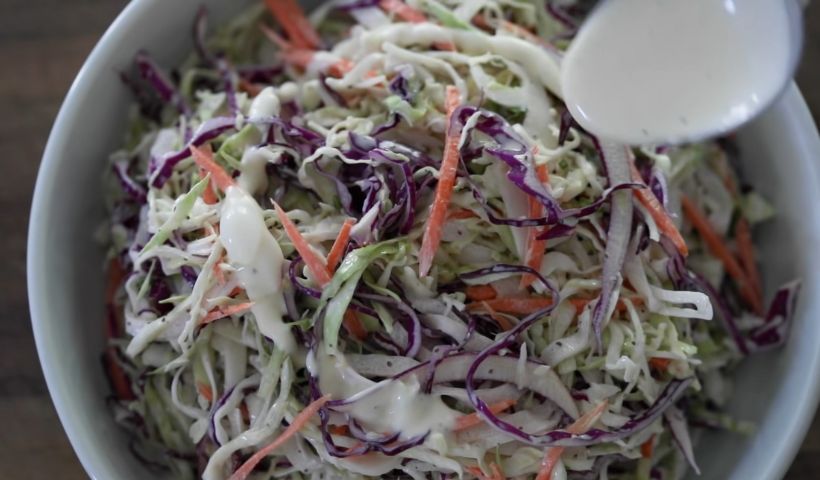 Tips & Tricks
Storing: We recommend you keep the dressing separate from the vegetables. And if possible try to cover both with a plastic warp for a maximum of 3 days in the refrigerator.
Chilled: Coleslaw tastes best after chilling for at least a few hours. If serving at a summer event, ensure the slaw isn't left out in the sun. Place the bowl of slaw in a larger bowl filled with ice to keep it chilled.
Additional Ingredients: Feel free to add more ingredients such as bell peppers, jalapenos, celery, apples, strawberry cheddar cheese, etc.
Yogurt: You can always use yogurt as an alternative to the mayonnaise for the dressing in the coleslaw.
Honey: For all health-conscious readers, you can always substitute healthy nutritious honey for sugar.
FAQ
Why does coleslaw get watery?
The majority of coleslaw is made up of freshly sliced cabbages or any vegetables that release a lot of water. As a result, the longer the coleslaw sits in a bowl or pot, the waterier it becomes.
Can I freeze coleslaw?
Of course not, because freezing the coleslaw causes it to release a lot of liquid while defrosting. Furthermore, freezing causes coleslaw to lose its flavor, resulting in the loss of its healthy and nutritious taste and aroma.
What to Serve with Coleslaw?
It is usually served with fried chicken sandwiches, tacos, chicken shawarma, hot dogs, and so on because it is one of the most popular side dishes.
Can I eat coleslaw as part of a keto diet?
The answer is no because coleslaw is not on the keto diet. However, you can add honey instead of sugar to make it more keto-friendly.
Conclusion
Bill Miller's Coleslaw recipe is a delicious dish that combines a creamy dressing, crunchy cabbage, and the perfect balance of sweet and sour flavors. This coleslaw is perfect as a side dish for a barbecue or as a healthy snack. Give it a try, and you'll see why it's a favorite in so many households.
Finally, we'd like to thank you for your patience while reading the recipe
I'm Zoey, and I love to cook.
I make all my meals at home, which means that every day is a new adventure. I have no idea what I'll be cooking that day—it could be anything from pancakes to lasagna to kabobs to chicken soup—but it always turns out delicious.