You must have seen the trend on social media and searched for the most viral tea, which led you here, and Herbalife cotton candy tea is the million-dollar secret recipe.
This cotton candy tea is extraordinarily eye-catching and delicious. It decorates the tea with a cotton candy theme. It is a sweet yet healthy drink that is simple to make and keeps your mouth busy simultaneously.
Today, we'll show you how to make your homemade version of Herbalife cotton candy tea. So, without further ado, let us begin with the recipe.
What Exactly is Herbalife Cotton Candy Tea?
Herbalife Cotton Candy Tea is a type of boosted tea that people consume to have a healthy and energized day at any time. It has both the flavor and taste of tea and energy drinks. In addition, as you consume it daily, it provides some herbal benefits to your body.
Ingredients:
1 tablet of Pomegranate LiftOff
½ teaspoon of Herbalife raspberry tea
⅛ teaspoon of strawberry drink mix
Warm water for mixing the ingredients
1 tablespoon of Herbalife mango aloe
2 cups of ice cubes
Filtered water
⅛ teaspoon of blue blast drink mix
Tools:
24-ounce cup
1 Teaspoon
1 measuring cup
How To Make Herbalife Cotton Candy Tea Recipe
Step1:
Take a 24-ounce cup, then crush the pomegranate LiftOff tablet while it is still in the packet, rip off the pack, and pour it into the cup; it will be the first ingredient and will remain at the bottom.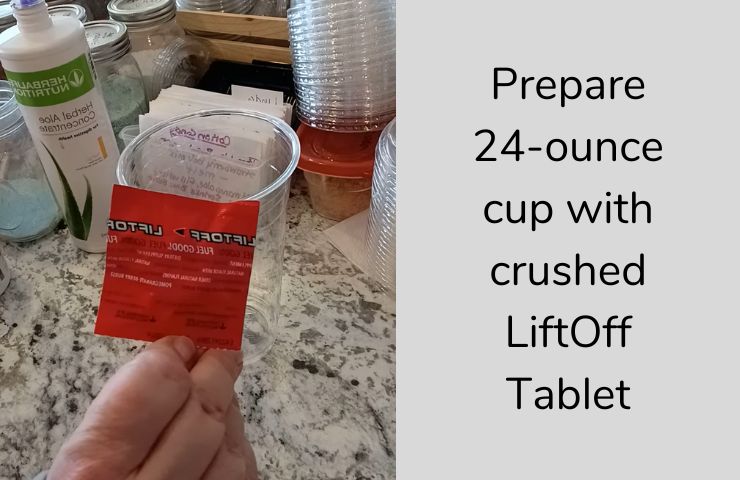 Step 2:
Add ½ teaspoon Herbalife raspberry tea to the cup. This is a very nutritious tea concentrate and one of the main ingredients for the tea recipe.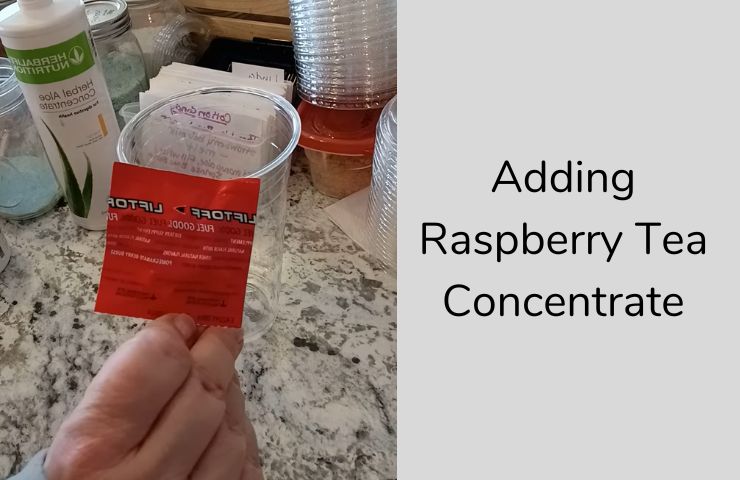 Step 3:
Following up on that, we will add ⅛ teaspoon of strawberry drink mix, Which will be the base along with the other ingredients for this mouth-watering cotton candy tea.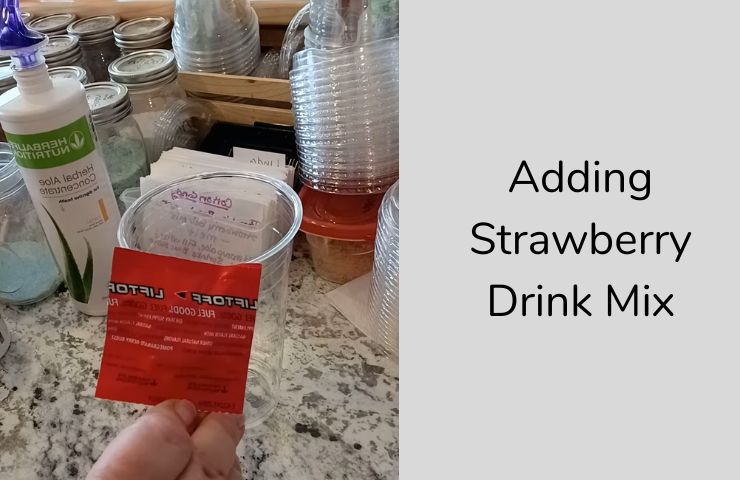 Step 4:
After that, we'll add a little warm water to mix everything. After you've added all of the ingredients, all that remains is to combine them carefully. Ensure that all of the ingredients are broken down and diluted.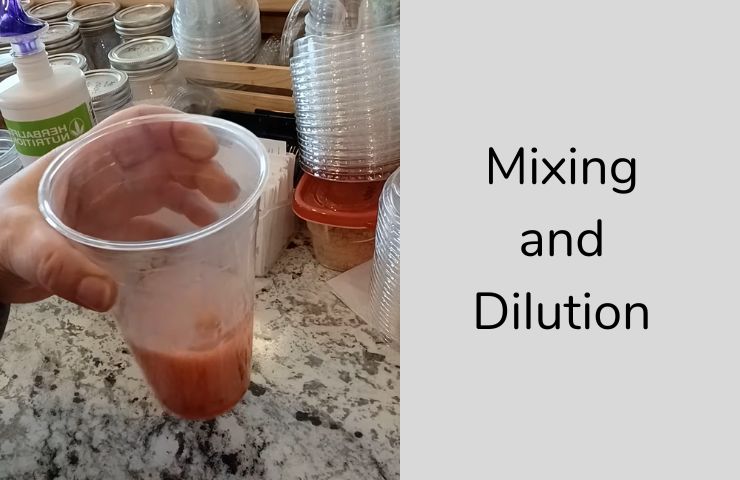 Step 5:
Then, add 1 teaspoon of Herbalife mango aloe to the mixing cup. This will give you a flavor boost in your mouth as well as in your taste buds.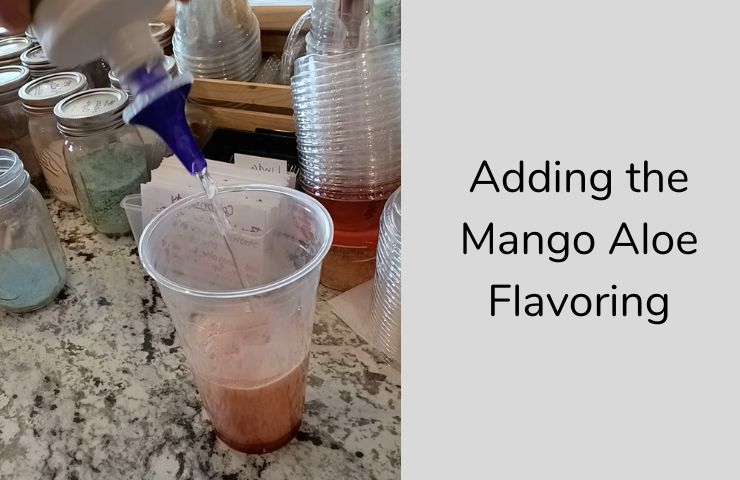 Step 6:
Since it's all dissolved, I'm going to dump some icing right now. Pour in 2 cups of ice cubes until the cup is filled. Fill our t-cell cup all the way to the top.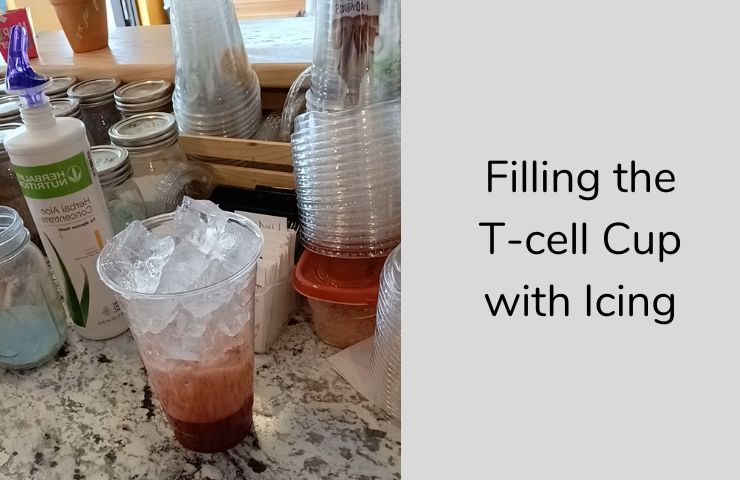 Step 7:
Then we'll add ⅛ teaspoon of blue blast drink mix. Finally, we'll add some filtered water. Fill the cup entirely with water. Here you have your very own Herbalife Cotton Candy tea.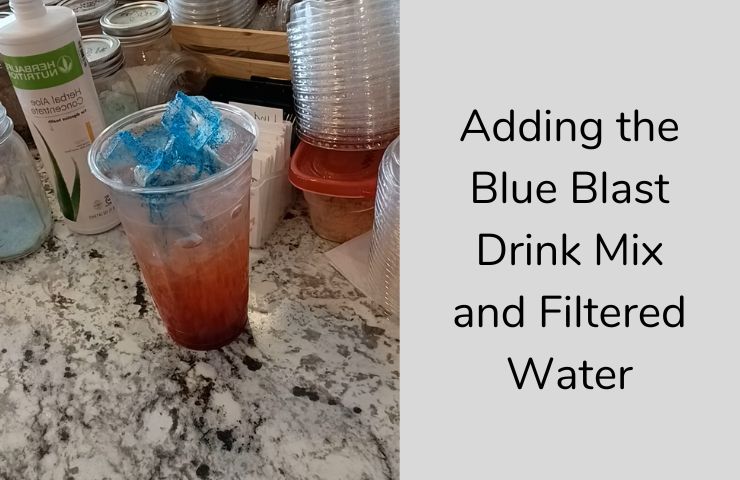 FAQs
Is Herbalife Cotton Candy Tea good for you?
Of course, because all of the ingredients in Herbalife cotton candy tea are nutritious and healthy.
Does Herbalife cotton candy tea taste like energy drinks?
Boosted teas contain many of the same ingredients as energy drinks. Both of these drinks are popular for the same reason, they give you a boost of energy.
Is there any other kind of Herbalife Boosted Tea?
Yes, there are more Herbalife boosted teas like cotton candy, such as Herbalife Wonder Women Tea, Bahama Mama Herbalife Tea, Herbalife Mermaid Tea, Herbalife Pink Drink Tea, and so on.
Conclusion
This simple and eye-catching Herbalife Cotton Candy Tea recipe will help you start your day with an energy-boosting and healthy tea. It's so easy that even kids can do it. It's also great for when you want to serve a quick and easy drink while entertaining. This tea is so delicious and refreshing that it will become an addictive drink for people of all ages.
With the help and direction we provide, you will soon be able to create delicious and sophisticated drinks that can rival those served in top-notch restaurants, all from the comfort and convenience of your own kitchen.
I'm Zoey, and I love to cook.
I make all my meals at home, which means that every day is a new adventure. I have no idea what I'll be cooking that day—it could be anything from pancakes to lasagna to kabobs to chicken soup—but it always turns out delicious.