Herbalife Skittles Tea is a recipe that combines the nutritional supplements from Herbalife with the flavor of Skittles candy.
One of the great things about this recipe is that you can customize it to your liking by adjusting the amount of Skittles you use or by experimenting with different flavors. You can also use different types of sweeteners or flavors to make it even more delicious.
Herbalife Skittles Tea is perfect for those who are looking for a fun and unique way to incorporate Herbalife into their daily routine. Not only is it delicious, but it also provides a good source of essential nutrients.
So, gather your ingredients, and let's get started! We can't wait for you to try this recipe and hope that you'll love it as much as we do. It's a perfect way to add a bit of fun and excitement to your Herbalife routine.
Ingredients
1 pomegranate liftoff
1/2 tsp lemon herbal tea concentrate
1/2 tsp N.R.G.
1/4 tsp rainbow candy beverage enhancer
1/2 tsp watermelon beverage enhancer
1 serving of mango aloe
1/4 tsp blue blast beverage enhancer
Water as needed
3 cups of ice
How To Make Herbalife Skittles Tea
Mix The Ingredients: To begin, fill a 24 oz t-shaped cup halfway with crushed pomegranate lift-off tablets and 1/2 teaspoon lemon herbal tea concentrate. This combination of ingredients will provide excellent clean energy while causing no harm to your health.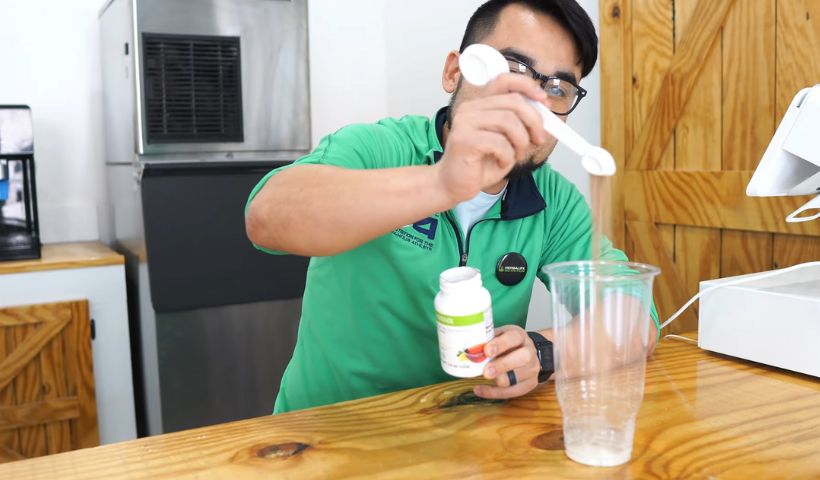 Add NGR To The Cup: Next, add 1/2 teaspoon N.R.G. (Nature's Raw Guarana) to the cup. It boosts your mental awareness and clarity. It also contains caffeine, which is a bonus.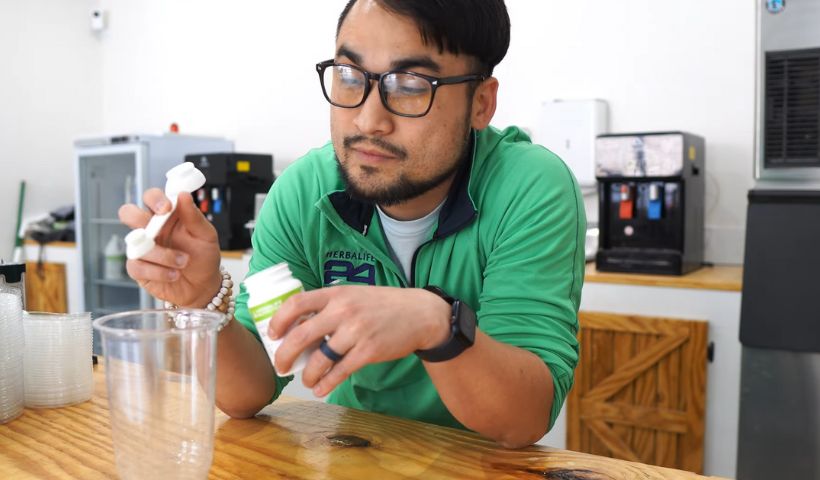 Mix Rainbow Candy Beverage: Now add 1/4 teaspoon of rainbow candy beverage enhancer and mix it well. It tastes like you ate all of the skittles and every single color. It has a strong flavor.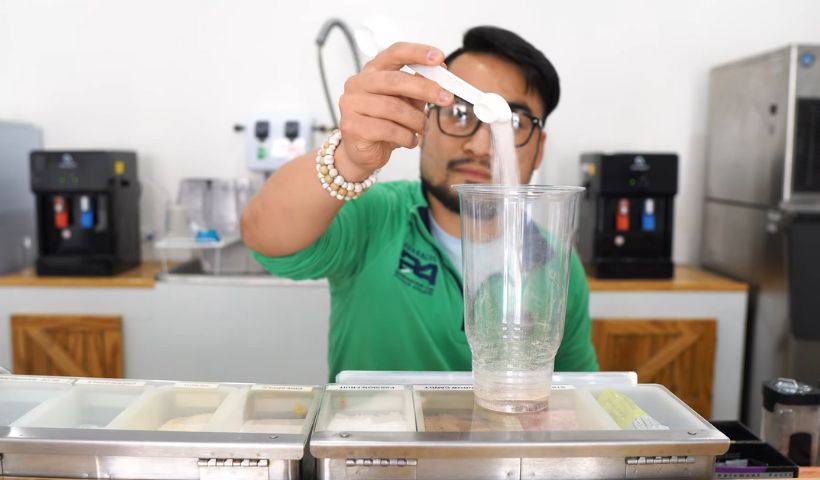 Add WaterLemon and Mango Aloe: Next, add 1/2 teaspoon of watermelon beverage enhancer and 1 serving of mango aloe, a flavor enhancer that will make the tea freaking delicious.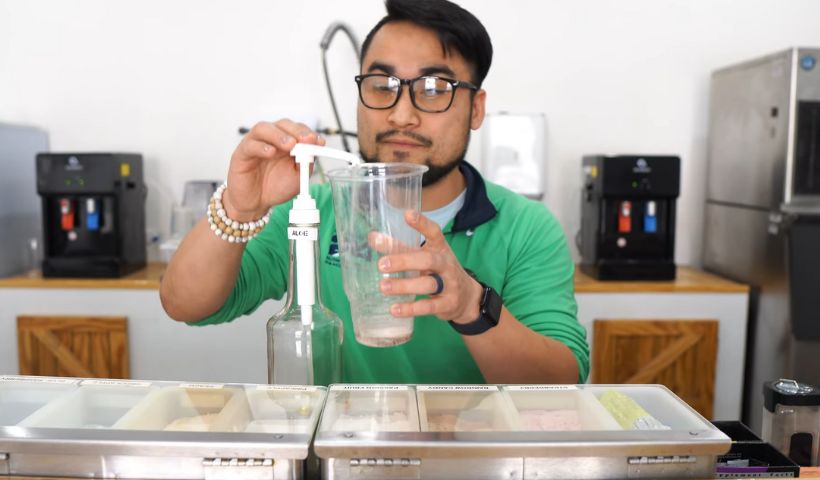 Add Boil Water: Then, add a little warm water and spin with a spoon to thoroughly combine all the ingredients.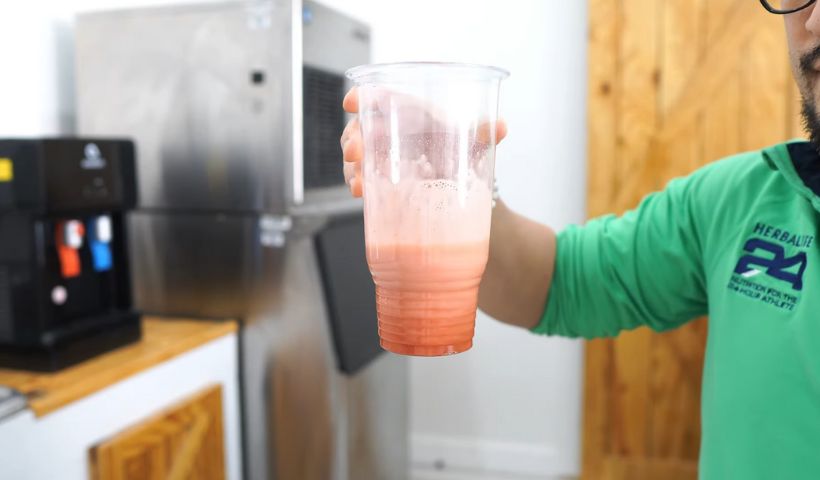 Add Ice: Fill the t-shaped cup to the brim with 3 cups of crushed ice. After that, refill the cup with regular water.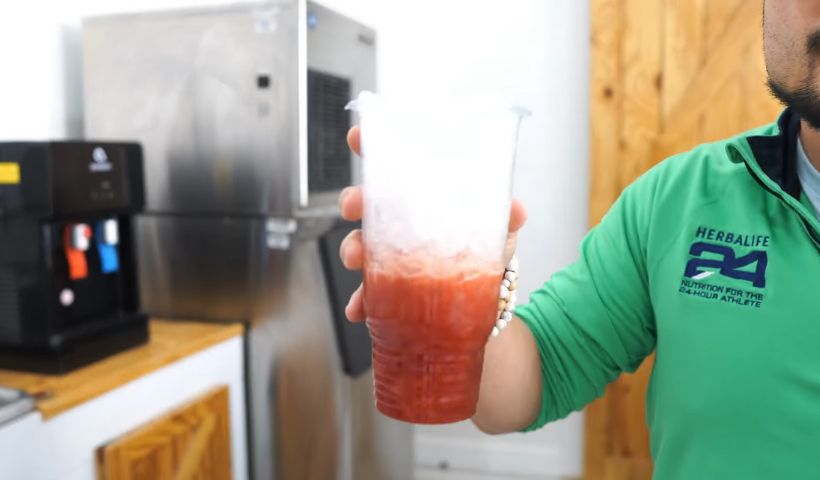 Ready to Serve: Now, add 1/4 teaspoon of blue blast beverage enhancer, which tastes like sour blue raspberry and is one of the most popular beverage enhancers.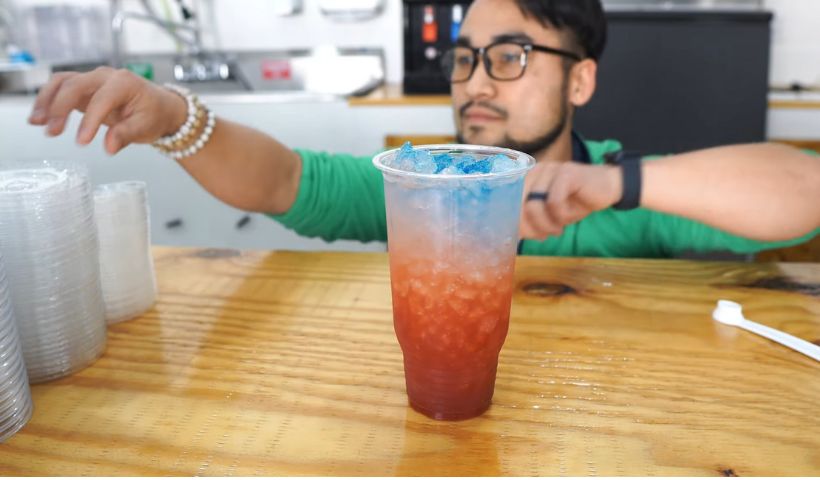 Conclusion
Herbalife Skittles Tea recipe is a unique and delicious way to incorporate the benefits of Herbalife into your daily routine. This recipe combines the natural energy boost of Herbalife formula with the refreshing taste of tea to create a beverage that is perfect for an afternoon pick-me-up or after-dinner treat.
Not only is it tasty, but it also offers the added benefit of increased energy, making it a great choice for those looking for a healthy and enjoyable way to incorporate Herbalife into their daily routine.
Overall, Herbalife Skittles Tea is a great choice for anyone looking to improve their health and well-being while enjoying a delicious and refreshing drink.
I'm Zoey, and I love to cook.
I make all my meals at home, which means that every day is a new adventure. I have no idea what I'll be cooking that day—it could be anything from pancakes to lasagna to kabobs to chicken soup—but it always turns out delicious.