Without a doubt, Dave's restaurant has become very popular very quickly in the past few years. The major reason for this is that they offer a few demanding menu items, most notably Dave's Hot Chicken Sauce.
This sauce might be the best sauce with just the right amount of sweetness and spiciness. Something spicy that won't burn your tongue but will still fill your need for spice. Dave's hot chicken sauce is one of the best spicy sauces out there.
People just want to copy this amazing Dave's hot chicken sauce recipe, and there are a lot of copies of Dave's hot chicken that are just like it. But none came close to the original taste. If you want to try making this sauce at home, our way is the easiest and fastest way to do it.
Ingredients
½ cup mayonnaise
¼ cup of chipotle sauce, La costena
1 tbsp of sugar
2 tbsp of honey
Tools
Bowl
Measuring cup
Measuring spoon
Large spoon to stir
Dave's Hot Chicken Sauce Ingredients in Detail
Mayonnaise: This white and creamy sauce is an essential part of any fried or junk food. You can make it at home or use a brand you prefer. You need a half cup of mayonnaise to make Dave's hot sauce.
Chipotle sauce: Chipotle sauce is made with chipotles in adobo, peppers, cilantro, lime juice, sour cream, and mayonnaise. We use this sauce instead of a lot of other ingredients because it has all the ingredients we need for the recipe already in it.
Sugar: Sugar will give the sauce a caramelized flavor and balance out the spice level. For this recipe, you will need 1 tbsp of sugar.
Honey: In this recipe, honey is used not only as a natural sweetener but also to make the dish taste more like the original Dave's Hot Chicken Sauce.
How to Prepare Dave's Hot Chicken Sauce
Step 1: Mayo and chipotle sauce
First, combine 1/2 cup mayo and 1/4 cup chipotle sauce in a mixing bowl and thoroughly mix with a large spoon.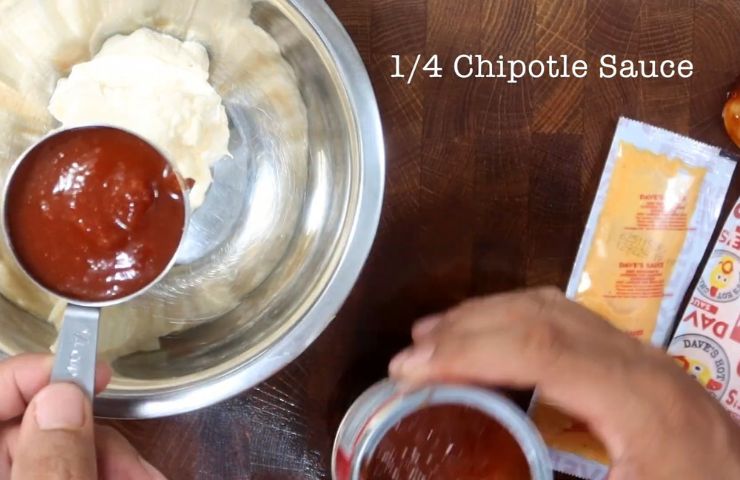 Step 2: Sugar
Next, add 1 tablespoon of sugar and mix again with a large spoon. After adding the ingredient and stir with the spoon so that the ingredients get mixed well.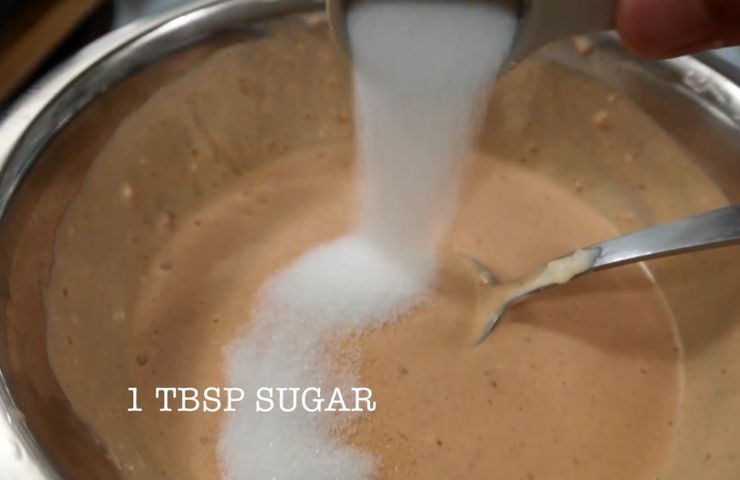 Step 3: Honey
Lastly, add 2 tablespoons of honey and stir with a spoon for 1 to 2 minutes to make sure everything is well mixed.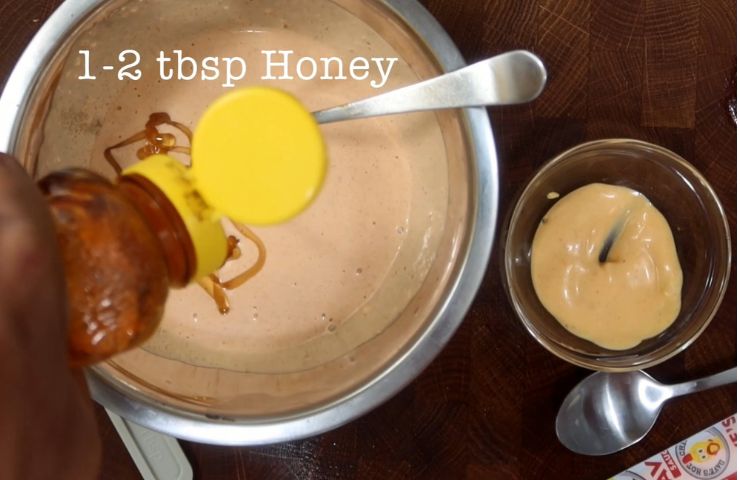 Step 4: Ready and serve
After a proper stir with the spoon, your Dave's Hot Chicken Sauce is ready to pour on a burger or any fried chicken, and enjoy a tasty bite.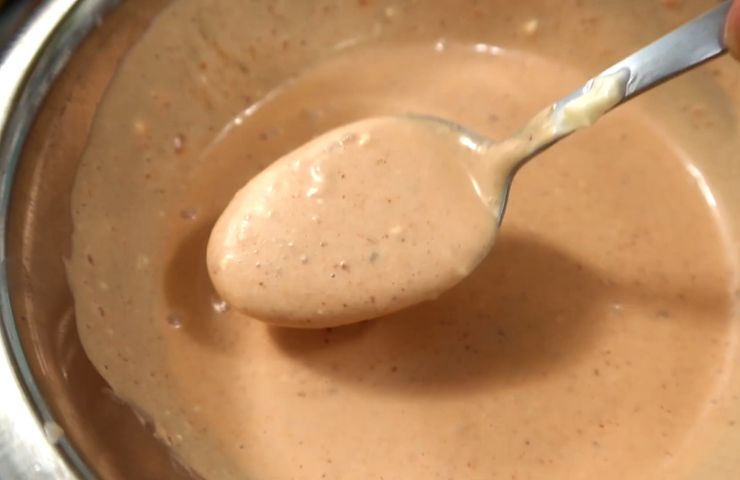 What to Eat with Dave's Hot Chicken Sauce
When you try something like fried chicken or pizza, you might want to add something to make it more juicy and smooth so you can enjoy it. We recommend that you try Dave's Hot Chicken Sauce. It sounds like a hot chicken sauce, but you can use it on any dish to make it taste better.
Fried Chicken Wings: Fried chicken wings are one of the most famous and most eaten snacks in the whole United States. Without a doubt, you can enjoy these wings with Dave's Hot Chicken Sauce by dipping them in the sauce and taking a bite.
Chicken Burgers: A hamburger, or just a "burger," is a sandwich with a piece of ground meat, usually chicken, as the main filling. You can't eat a burger without a sauce in the middle of the meat, and we all know that sauce makes every bite of burger creamier and juicier.
French Fries: The best and most fun way to eat french fries is to dip them in the sauce and eat them. You will love this mix and want more because fries go well with this Dave's Hot Chicken Sauce.
Hot Dogs: A hot dog is a type of food that consists of grilled or steamed sausage served in the slit of a partly cut bun. The word "hot dog" can refer to the sausage itself. With mustard and Dave's Hot Chicken Sauce in the middle will make it juicier to eat and yummy for every bite.
Pizza: Pizza is an Italian dish with a round, flat base made of leavened wheat-based dough that is topped with tomatoes, cheese, and sometimes other things. This pizza tastes best with Dave's recipe for the hot chicken sauce, and I promise that once you try it, you will want more.
Taco: Tacos are a popular dish from Mexico. They are made with a small amount of corn or wheat bread wrap and a filling. And trust me when I say that Dave's hot chicken sauce is the heart of any taco because it changes the way you eat tacos and makes them taste better.
Store and Reheat
Store:
This sauce can be stored in the refrigerator if you want to store it. Dave's hot chicken sauce could be stored for up to 3 months in a jar or glass container.
Reheat:
You can reheat this for 30 seconds in the microwave. However, we suggest eating it fresh because reheating will change the flavor.
Tips and Tricks
It is all up to you whether you want to make your own mayo or purchase it from the store. If you have time, making your own mayo at home is healthier, but you should always buy a good brand of mayo.
We recommend always using the exact measurements in a recipe. If you don't, you won't get the same taste, and if the numbers aren't right, the flavor and taste might change.
FAQ
What is Dave's chicken sauce made of?
This version of Dave's chicken sauce is made with only 4 ingredients: mayonnaise, chipotle sauce, sugar, and honey.
What is Dave's hot chicken sauce called?
The sauce is also known as chipotle mayo sauce or Dave's Sauce at the Daves hot chicken restaurant.
Why does Dave's hot chicken sauce have honey?
Yes, this is one of the most common questions we've been asked. In fact, honey is one of the main ingredients in this recipe, and it's one of the major reasons why it tastes so good.
Why is Dave's hot chicken so popular?
This sauce is so popular because you can put it on any kind of meal, whether it's a main dish, a side dish, or a snack. It will make any meal taste better and make it juicy and tasty to eat.
How many calories are in Dave's hot chicken sauce?
It depends on how much you eat. If you eat 2 tablespoons of this sauce, you'll gain about 104 calories, so it's up to you how much you eat and that's how many calories you'll gain.
Final Words
Want to make a quick and tasty sauce? Then our copycat version of Dave's Hot Chicken Sauce Recipe is the right choice for you. The end result will not disappoint you, and you can enjoy a juicy and creamy bite with your chicken fries, pizza, or taco. Whatever food name you take this sauce is sure a taste booster.