We all know that Chick-Fil-A ice cream, also known as Ice Dream, is the perfect summer treat, isn't it? This Chick-fil-A ice cream recipe is the simplest and yummy ice cream you will ever make or eat. I'm not biased, but it's become everyone's favorite in recent years.
Although Chick-fil-A is best known for the delectable chicken sandwiches and nuggets that it serves, the ice cream that it serves is also a customer favorite. If you're looking for a nice way to beat the heat, their smooth vanilla ice cream is the way to go. Here, we'll show you how to make Chick-fil-A ice cream from scratch in your own home kitchen with this easy-to-follow recipe.
Mark my words: when you're done making this, everyone will be begging for a spoonful to try before you even put it in a container. 
Ingredients
¾ cup Browen sugar
2 tsp Organic Vanilla
¼ cup Organic granulated sugar
¼ tsp Himalayan salt
14 oz organic sweetened condensed milk
16 oz organic heavy cream
16 oz organic unsweetened coconut milk
4 cups organic lactose-free skim milk.
3 oz Chocolate chips
4-5 cups full of ice cubes for the machine.
Ice cream salt
Tools
Measuring cup
Measuring spoons
Large mixing bowl
Whisk
Handheld mixer
Icecream turner
How to Prepare Chick-Fil-A Ice Cream
Step 1: Start with sugar, vanilla, and salt
First, in a large mixing bowl, add ¾ cup Browen sugar, 2 tsp Organic Vanilla, ¼ cup organic granulated sugar, and ¼ tsp Himalayan salt.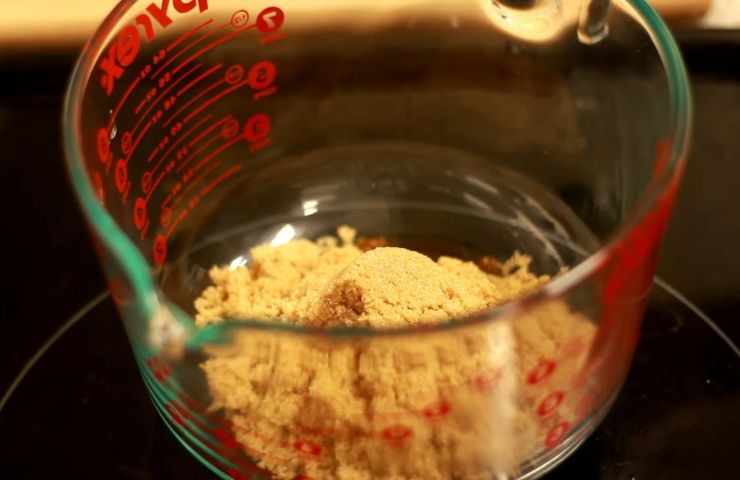 Step 2: Condensed milk and heavy cream
Next, add 14 oz of organic sweetened condensed milk and 16 oz of organic heavy cream. Then, using a whisk, mix all the ingredients so far.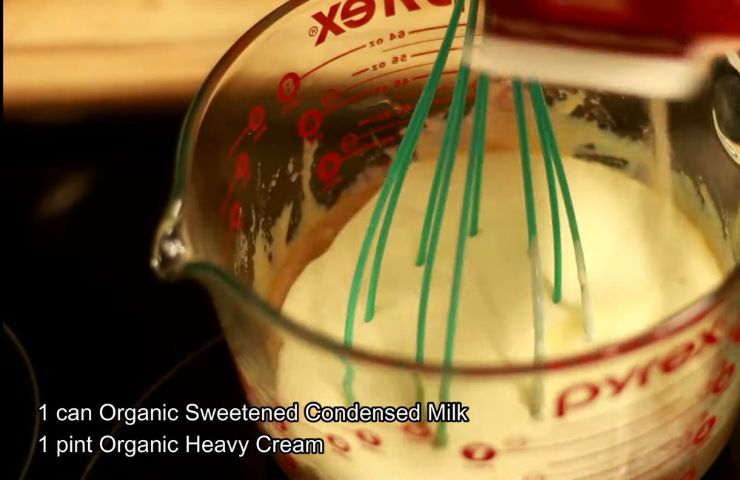 Step 3: Add coconut milk and lactose-free skim milk
Add 16 oz of organic unsweetened coconut milk and 4 cups of organic lactose-free skim milk. We will now use the handheld mixer to mix all the ingredients faster and make it smoother.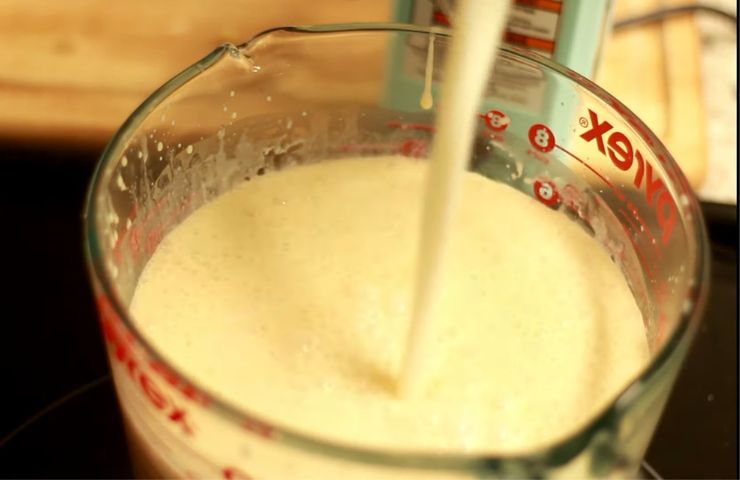 Step 4: Ice cubes and ice cream salt
Fill your Ice cream turner with ice cubes and layering it with ice cream salt. Then start the machine when it's ready.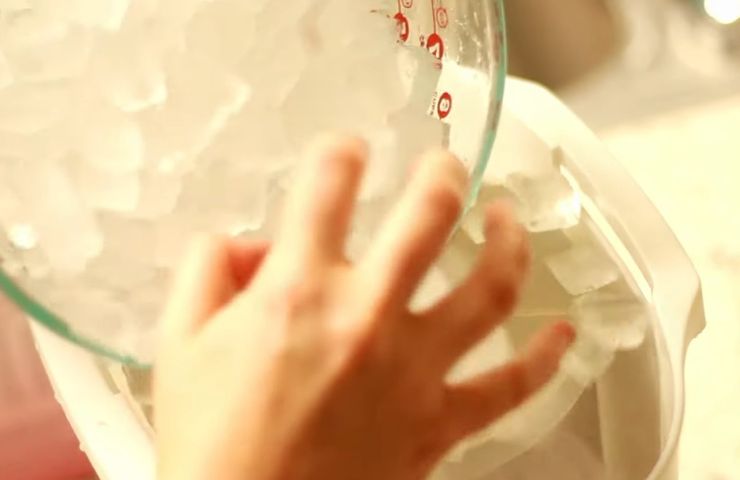 Step 5: Chocolate chips
Add in the desired amount of chocolate chips when it thickens up a bit.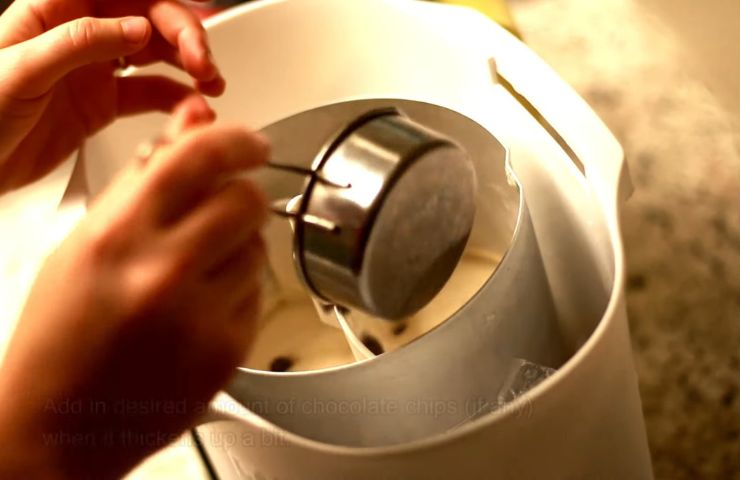 Step 6: Thicken the ice cream and stop
Once the machine turns off or the ice cream thickens, you may consider the ice cream is done.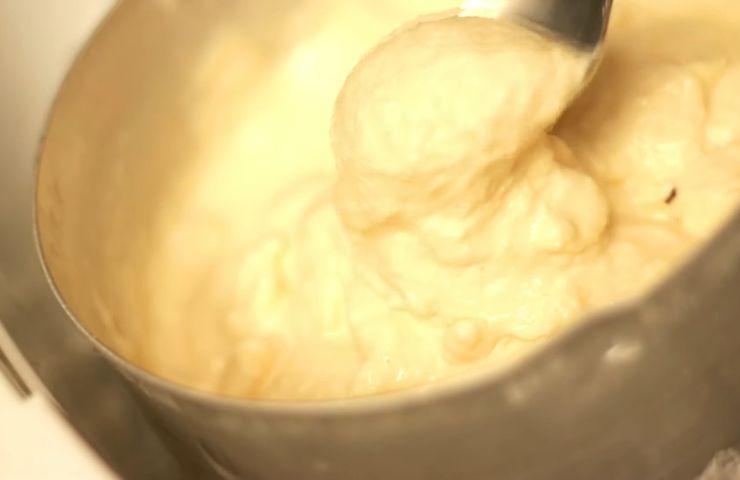 Step 7: Serve
You can serve it right after you are done making it, but if you want the ice cream to set more nicely, place the ice cream bowl or box in the freezer for about 4-5 hours before serving.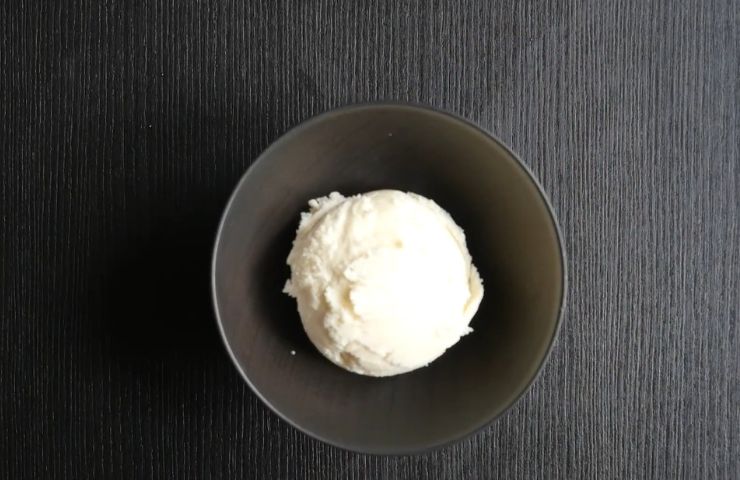 Tips and Tricks
Without a doubt, the cream is the most vital ingredient of ice cream. Heavy cream is essential. So when using heavy cream, choose a better brand and quality.
We recommend that you always follow the exact measurements for the number of ingredients to get the same taste as the original. This means that you should always stick to the recipe and not try anything new on the first try, or you might ruin the overall taste.
A good quality ice cream turner machine is also a way to make good quality ice cream, so if you eat ice cream on a regular basis, try to buy a good quality machine; it will help you in the long run.
Toppings You Want To Try With Chick-fil-a Ice Cream
There are a lot of things you can put on top of ice cream to make it taste better, and we'll list a few of them here:
Sprinkles
Many people say that without sprinkles, there wouldn't be ice cream. Sprinkles on ice cream were popular with kids and many other people for a good reason. People also think that sprinkles are the traditional way to add color to ice cream. There are a lot of options, so you can find a sprinkle that goes with your favorite flavors.
Caramel
Want a chocolate-free drizzle? Choose caramel. This rich, sweet topping will make your cone taste amazing. Caramel is best because it complements most flavors. So drizzle this buttery treat over your favorite ice creams for a special touch.
Oreos
Oreos are enjoyed worldwide. A huge number of people love and prefer ice cream with Oreo cookies on top. It makes sense to like it crumbled on top of ice cream cones. Oreos add crunch to ice cream, which makes it fun and delicious to eat.
Dough for Cookies
You've probably tried cookie dough ice cream, but what about ice cream toppings? We're sure you haven't thought about this, but trust us when we say you should try it. One tasty treat can be used to make two snacks.
Whipping Cream
Do you like the more common toppings? Use whipped cream instead. This is another popular topping, and for a good reason. Try this combination, and you'll see that it not only tastes better but also looks better.
Malted Marshmallows
Melted marshmallows are another creative topping for ice cream that you might not have thought of before. Melted marshmallows are great because they can be mixed with other toppings like caramel, oreo, or sprinkles to make the best dessert ever.
FAQ
How do you make homemade ice cream that is creamy rather than icy?
Use heavy cream, half-and-half, or milk with a higher percentage of milk fat, such as whole milk, to make homemade ice cream that is thick and velvety smooth.
How should Chick-fil-A ice cream be stored?
Freeze Chick-fil-A ice cream in an airtight container with a piece of plastic wrap right on the surface. This will stop ice crystals from forming.
How do you thicken Chick-fil-A ice cream?
When the ice cream maker is done making the ice cream, pour it into a plastic box and put it in the freezer for a few hours. You can also add Xanthan gum to the ice cream mixture to make it thicker.
How can you make ice cream without an ice cream maker?
Don't worry if you don't have a machine to make ice cream. You can make ice cream by pouring the ice cream recipe into a shallow, frozen glass or metal container. Put in the deepest freezer until the mixture is almost solid but can still be stirred. Every half hour for the next three hours, stir or mix the ice cream.
Does Chick fill-A ice cream have dairy?
Yes, Chick fill-a ice cream has dairy because it is ice cream, and ice cream has dairy in it as one of the main ingredients.
Is Chick fill A ice cream lactose-free?
No. At the moment, all Chick-fil-A ice creams contain dairy, so they are not completely lactose-free. Additionally, the dairy items make this ice cream taste more delicious.
How many calories are in Chick-fil-A ice cream?
Each serving of ice cream you eat will give you about 290 calories, and each serving is usually about 9 ounces.
Bottom line
We can conclude that ice cream is a crowd-pleaser because it is both tasty and entertaining to eat; people of all ages enjoy it. If you count yourself among these enthusiastic people, the Chick-fil-a ice cream recipe is one you simply must try.
Lindsay G. Cabral is a recipe blogger who specializes in vegan and gluten-free recipes. Lindsay has been blogging since 2012, and her recipes have been featured on popular websites such as Huffington Post, Mind Body Green, and The Kitchn. In addition to her blog, Lindsay is also the author of two cookbooks, Vegan Yum Yum and Vegan Yum Yum for All Occasions. When she's not in the kitchen, Lindsay enjoys spending time with her husband and two young daughters.