Southwestern Ranch from Buffalo Wild Wings is a famous dip that combines the flavors of southwestern cuisine with the creamy texture of ranch dressing.
Everyone in the country loves Buffalo Wild Wings Southwestern Ranch recipe, and I'd like to say that whether you're looking to add some heat to your wings or need a delicious dip for your next gathering, Southwestern Ranch is a great option to consider.
So, without hesitation, let's get started on our homemade version of this delicious ranch recipe.
Ingredients
For the ranch dressing mix
1/2 tsp of Dried Parsley
1/2 tsp of Dried Dill
1/2 tsp of Salt
1/4 tsp of Sugar
1/4 tsp of Cumin powder
1/4 tsp of Garlic powder
1/4 tsp of Black pepper
1/4 tsp of Paprika
1/4 tsp of Cayenne pepper
For making the paste
1 cup of mayonnaise
⅓ cup of Sour cream
1 cup of diced peppers
⅓ cup of buttermilk
1/3 cup of Cilantro
½ tsp of garlic paste
Tools
A medium-sized bowl
A small bowl
Tablespoon
Teaspoon
Chopping board
Knife
Grater machine
How to make Buffalo Wild Wings Southwestern Ranch
Step 1: Take a bowl and start adding ingredients
First, take a small bowl, and then add 1/2 tsp of Dried Parsley, 1/2 tsp of Dried Dill, 1/2 tsp of salt, and 1/4 tsp of sugar.
Step 2: Add more ingredients
Now it's time to add more ingredients; continue with 1/4 tsp of Cumin powder, 1/4 tsp of Garlic powder, 1/4 tsp of Black pepper, 1/4 tsp of paprika, and in the last 1/4 tsp of Cayenne pepper.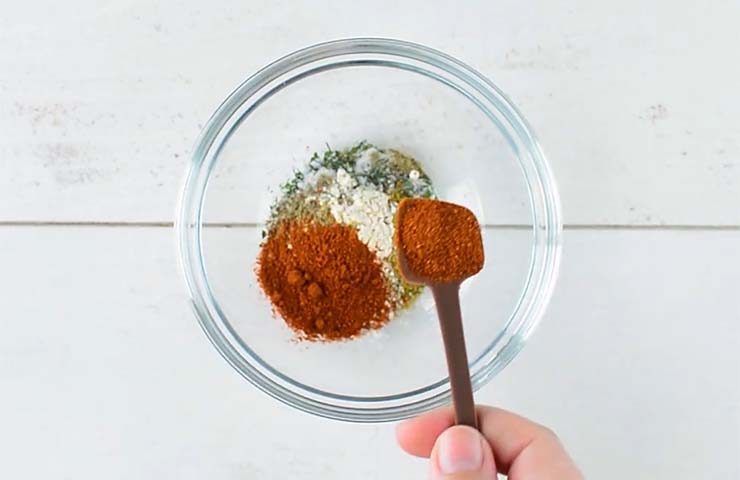 Step 3: Mix the ingredients so far
Now, use a teaspoon to mix the ingredients we've added so far, and keep stirring until you see a colorful mix of all the ingredients.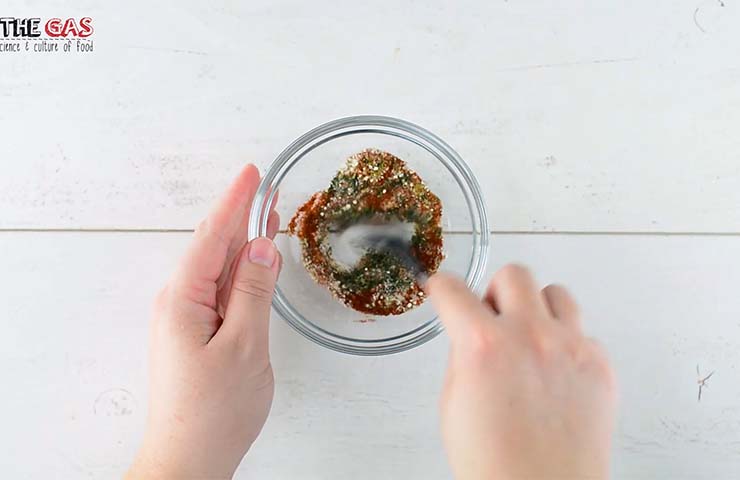 Step 4: Take another bowl for mixing
In a separate bowl, combine 1 cup mayonnaise, 1/3 cup sour cream, 1 cup diced peppers, and 1/3 cup buttermilk.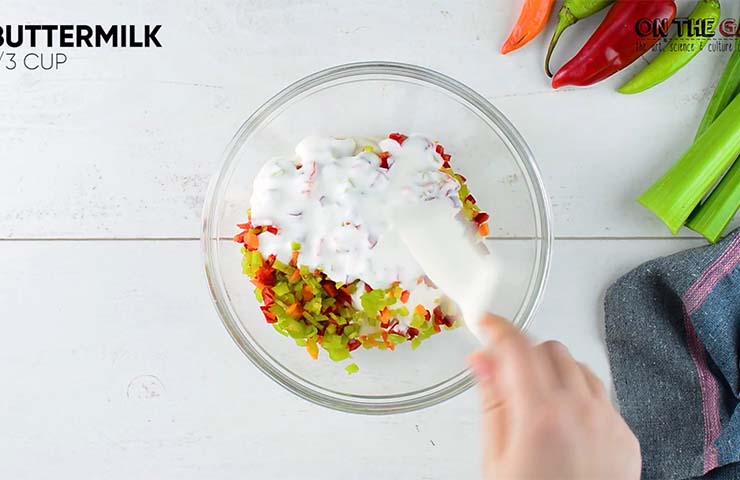 Step 5:Add cilantro, garlic, and ranch dressing mix
It's time to add 1/3 cup of cilantro, ½ tsp of garlic paste, and ranch dressing mix, which we made earlier.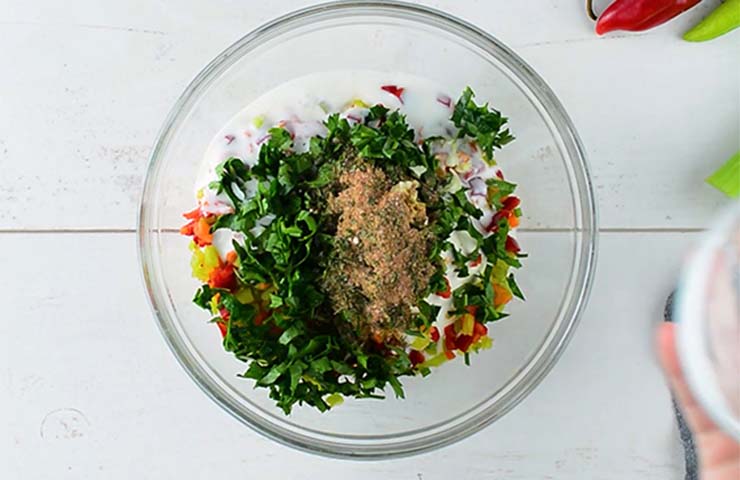 Step 6: Time to mix all ingredients
Now, take a tablespoon and slowly stir until all the ingredients are well combined. Continue mixing until you see a white and yellowish paste.
And there you have it, your own Buffalo Wild Wings Southwestern Ranch that you can now serve with your Buffalo Wings for a tasty bite.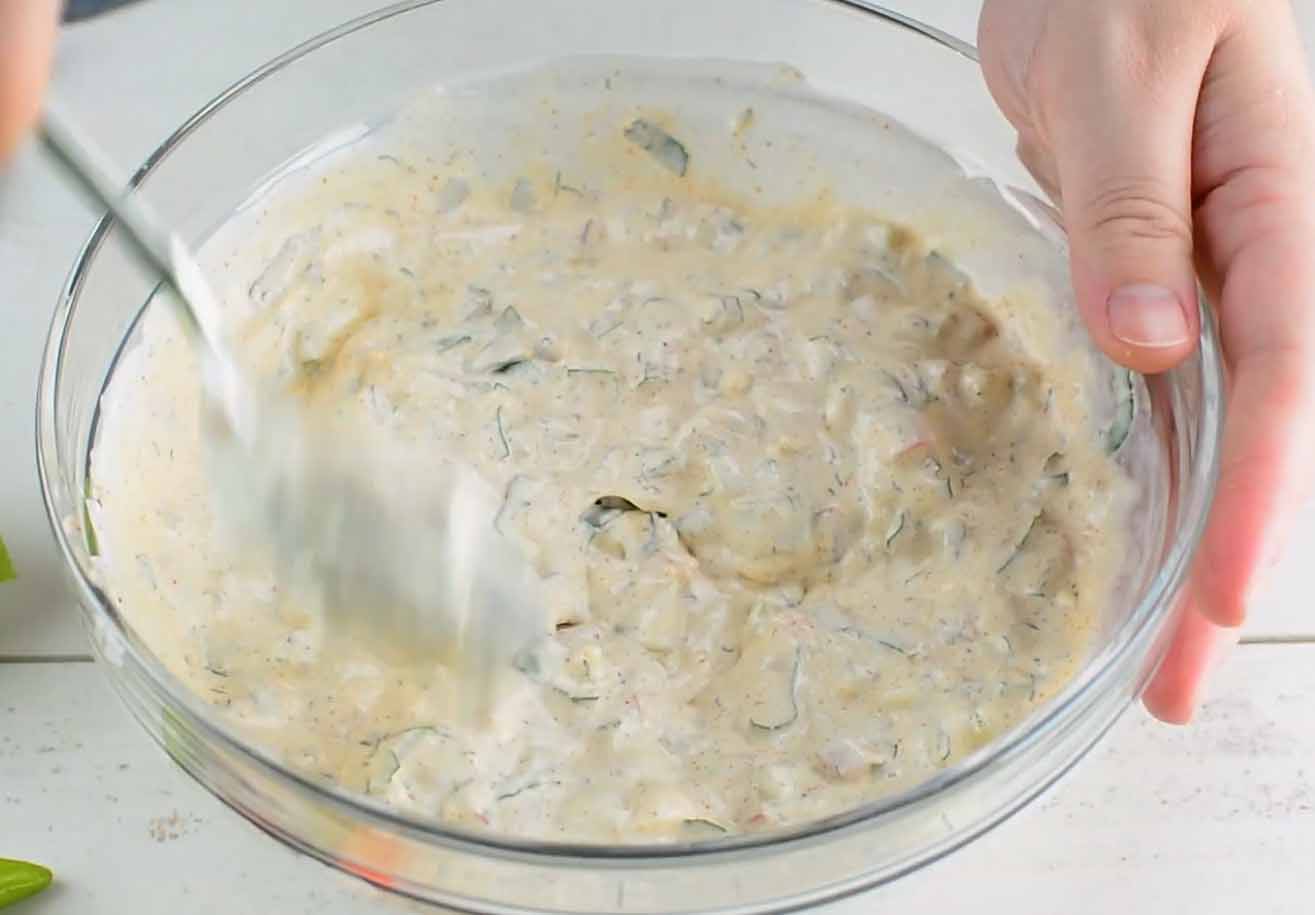 Tips and Tricks
Storing:
If you want to store the ranch, yes, you can keep the ranch for up to 21 days. Pour your dressing into a ziplock freezer bag or an airtight plastic container and put them in a freezer.
Plain yogurt:
Suppose you don't have buttermilk or want to substitute it with something else. Yogurt will be an excellent substitute.
Hot sauce:
If you don't have cayenne pepper on hand while making the ranch, you can substitute hot sauce as an ingredient because it works well for cayenne pepper.
FAQs
Is Buffalo Wild Wings Southwestern Ranch spicy?
It's not very spicy because the ingredients used to make this ranch don't include any spicy ingredients.
How many signature sauces does Buffalo Wild Wings have?
There are approximately 26 signature sauces, three of which are the most well-known, and Southwestern Ranch is one of them.
Is Southwestern Ranch taste good with the Buffalo Wild Wings?
Yes, and honestly, if you don't like hot spicy sauce, this is a great combination.
What are Buffalo Wild wings best known/ famous for?
Buffalo Wild Wings is best known for its Buffalo-style chicken wings with various sauces.
Conclusion
To summarize, the Buffalo Wild Wings Southwestern Ranch recipe is a delectable combination of bold flavors that combines the tangy taste of ranch dressing with the heat of southwestern spices.
The creamy ranch base complements the spices perfectly, creating a distinct and satisfying flavor. This recipe will impress whether you're looking for a dipping sauce for your wings or a salad dressing. 
So give it a shot and get a taste of the Southwest in your kitchen.
Last Updated on February 6, 2023 by Zoey
I love cooking, It makes me feel good knowing that whatever I make is something my family can eat, and it also gives me the chance to get creative with my cooking.
My goal is to help people learn how to cook by showing them how easy it is. If you're new at this, or if you just want some easy recipes in your life, check out my blog!