Satisfy your cravings with a delicious serving of Long John Silver's famous hush puppies! Known for their irresistible flavor, these treats are a popular menu item at Long John Silver's locations across the United States.
Long John Silver's hush puppies have a distinct flavor and simple ingredient list that sets them apart from other hush puppies. The simple cooking process and limited number of ingredients required make it easy to understand why these fried treats are so popular and beloved by so many people.
Now, you can enjoy this classic dish in the comfort of your own home by following our exact copycat recipe.
Get ready to treat your taste buds and share this delicious meal with your family and friends.
What Are Hush Puppies?
Hush puppies are deep-fried cornmeal balls roughly the size of a meatball or a scoop of raw cookie dough. This side dish is also known as deep-fried cornbread balls with seasonings.
How did hush puppies get their name?
There are numerous local legends about how or when "hush puppies" came to be a name or how they got their name as food. My favorite version of the stories is that there was a time when hunters and trappers would spend months on the trail. When their hunting dogs got hungry at night, the hunters would cook a basic cornmeal mixture on the grease of the fire and feed it to the dogs to "hush the puppies." Maybe that's also where the term "lucky dogs" comes from.
Ingredients
¼ cup of buttermilk
½ cup cornmeal
¼ cup all-purpose flour
1 tsp baking powder
½ tsp garlic salt
¼ tsp paprika
½ small yellow onion grated
¼ tsp sugar – optional
One large egg
1 tbsp of Sparkling water
Vegetable oil for frying
Tools
Mixing bowl
Measuring cup
Mixing wooden spoon
Deep frying pan
Slotted spoon
How To Make Long John Silvers Hush Puppies
Step 1: Add flour and egg
First, take a bowl and add ¼ cup all-purpose flour and one egg and mix these two ingredients with a whisk.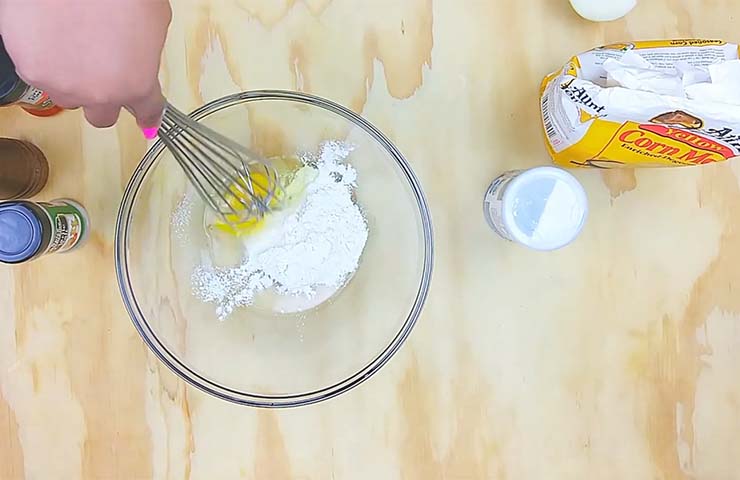 Step 2: Add buttermilk and stir with a whisk
Next, add ¼ cup of buttermilk and 1 tbsp of sparkling water into the bowl and mix again with a whisk so that the ingredients combine well.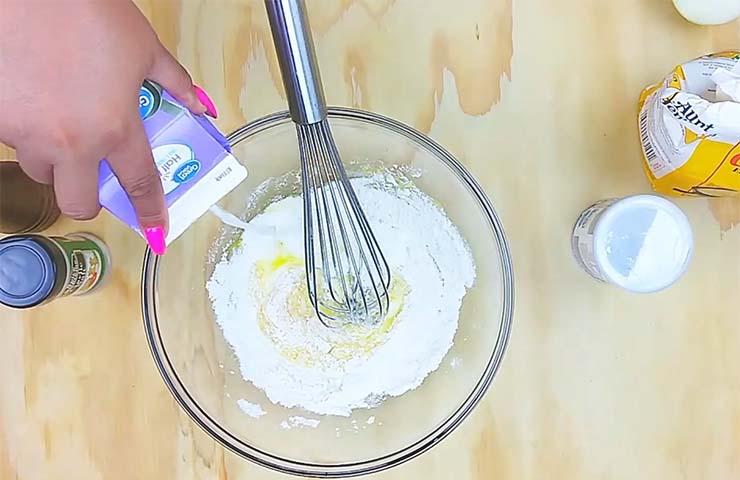 Step 3: Add paprika, garlic salt, and cornmeal
It's time to add 1 tsp baking powder, ¼ tsp of paprika, ½ tsp of garlic salt, and ½ cup of cornmeal. Now you have to use the whisk again so that the ingredients mix well.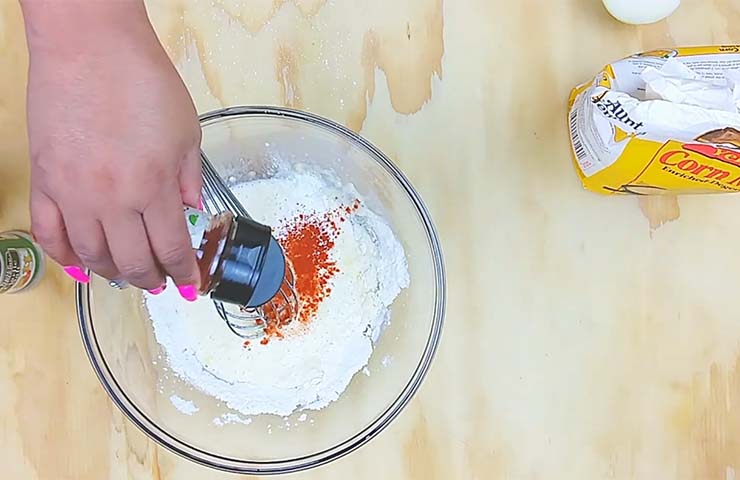 Step 4: Add more ingredients and mix all
Add grated ½ small yellow onion and sugar to the bowl using a grating machine. Use the whisk again and continue stirring for a few minutes until you have a nice, creamy batter.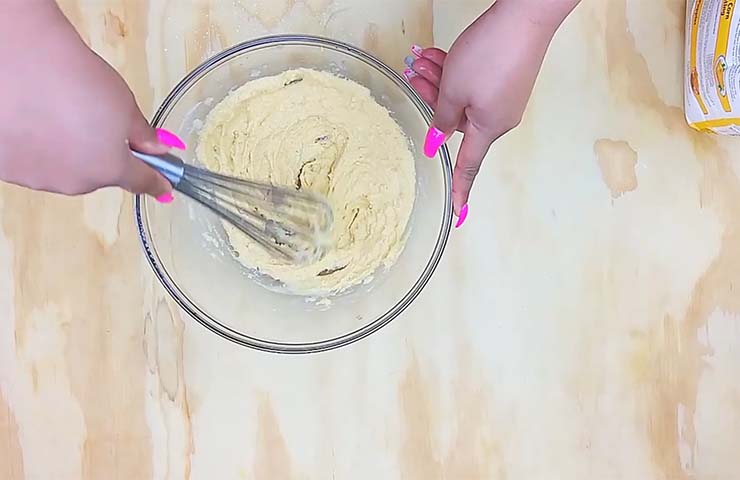 Step 5: Frying the hush puppies batter
Now heat the vegetable oil to 350 degrees Fahrenheit in a deep frying pan.
Next, drop a scoop of batter into the heated oil and repeat until the pan is full. Using a slotted spoon, try to flip the hushpuppies until they are a dark brown color, or cook for 2-3 minutes for each batch.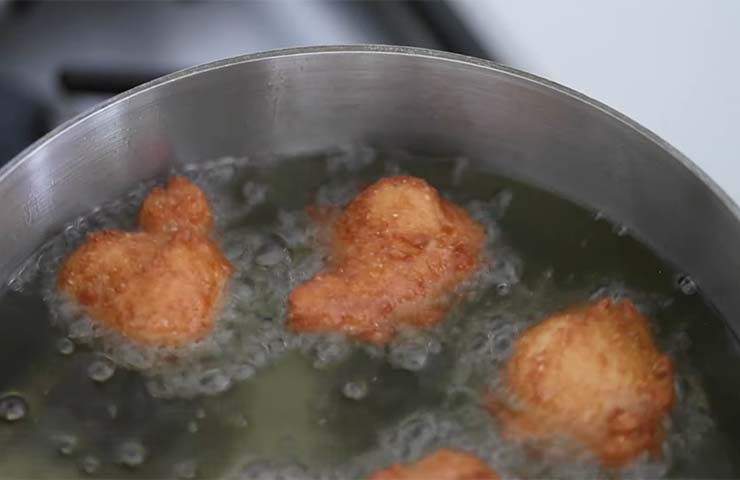 Step 6: Remove the excess oil and serve
Using a slotted spoon, remove the cooked hushpuppies and place them on a paper towel to absorb any excess oil from the hush puppies.
There you have it, it's ready to serve on a plate, and you can enjoy this incredible Long John Silvers Hush Puppies.
Note: You can store the hushpuppies in the refrigerator for up to 3 days.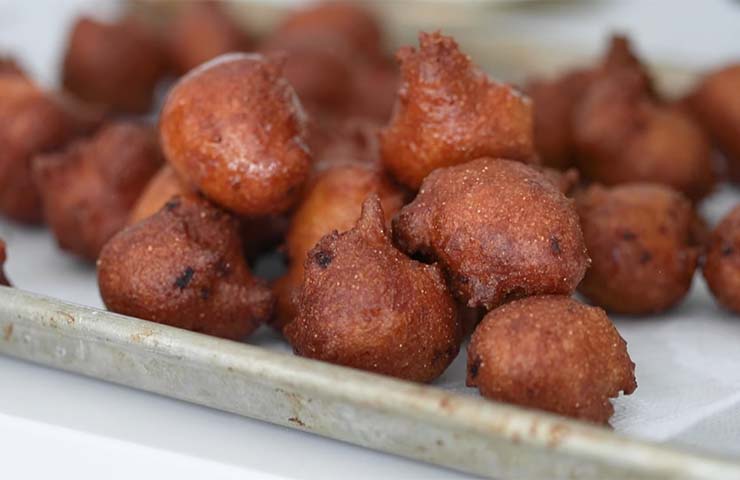 Why does my hush puppy fall apart?
It will be challenging to provide an accurate solution because a hush puppy may fall apart due to a few errors.
There could be an issue with your cornmeal or flour, or you might have added too much buttermilk or milk to the flour.
While the hush puppies are frying, they may fall apart if the oil is too cold.
We also recommend using fresh ingredients and always following the exact measurements specified in a recipe.
FAQs
Are hush puppies considered seafood?
No, hush puppies are not seafood, but most of the time, hush puppies are usually served as a side dish along with seafood dishes in most restaurants.
What is a hush puppy at Long John Silver's?
Hushpuppy is a fried cornmeal ball, a type of side dish served at the famous Long John Silver's, and it is one of the most popular items on the menu there.
What should we serve with hush puppies?
A variety of main courses pair well with hush puppies and can also be served with fries. I recommend eating the hush puppies with fried chicken and ranch or sauces.
How do you keep hush puppies fresh?
After the cooked hush puppies have cooled, place them in a plastic bag or an airtight container in the fridge. They will stay fresh for 3 to 5 days and retain their original flavor.
What is Long John Silver's hush puppy made of?
Hush puppies served at Long John Silvers are made with cornmeal, flour, baking powder, sugar, buttermilk, paprika, garlic salt, onions, and an egg.
Why are my hush puppies so dense?
It depends on the amount or ratio of cornmeal and flour used in making the hush puppies, so check or remind yourself always to use a flour-to-cornmeal ratio of 1:3.
What dipping sauce goes great with hush puppies?
Dijon mustard and spicy mayo go great with hush puppies, but you can also try out the Buffalo Wild Wings Habanero Sauce if you are a spicy lover. Or try out hush puppy with coleslaw.
Tips & Tricks
Alternative frying oil:
There are a lot of alternatives to vegetable oil: peanut oil, corn oil, canola oil, and grapeseed oil.
Use of thermometer:
To perfectly cook the hush puppies, we need to check the temperature of the oil, so we recommend using a thermometer to see if the oil is hot enough to fry the hush puppy dough/batter.
More Ingredients:
If you want to add more ingredients, experiment with adding additional chopped green bell peppers, poblanos, or jalapenos to the batter and fry.
Nutrition Facts
| | |
| --- | --- |
| Calories | 178kcal |
| Carbohydrates | 21g |
| Protein | 4g |
| Fat | 6g |
| Cholesterol | 42mg |
| Fiber | 1g |
| Serving | 8-10 person |
Conclusion
Hush puppies are a classic dish that everyone should try at least once in their lifetime. With their crispy exterior and fluffy interior, they make the perfect addition to any seafood feast or as a satisfying snack on their own.
The best part is that you can now enjoy the famous Long John Silver's Hush Puppies recipe right at home with our tried and tested recipe.
So, don't wait any longer, whip up a batch today and savor the taste of this delightful dish in the comfort of your own kitchen.