When it comes to pizza, the sauce can make or break the dish. A good sauce elevates the overall flavor, while a bad one can detract from it. If you're tired of using store-bought pizza sauces or simply want to try something new, we've got you covered.
In today's recipe, we're preparing Aurelio's pizza sauce, which is simple and straightforward, relying on a few key ingredients to create a strong and tasty sauce that lifts any pizza to new heights. But don't let its simplicity fool you. The combination of fresh ingredients, carefully balanced spices, and a hint of love create a truly unique and unforgettable sauce.
Making this pizza sauce from scratch is easier than you might think, and the results are well worth the effort. Imagine biting into a warm, gooey slice of pizza with a perfectly seasoned sauce that dances on your taste buds, complementing the melted cheese and crispy crust. This is the true essence of homemade pizza, and it all starts with the sauce.
We'll show you how to make a delicious pizza sauce using ingredients you probably already have.
Ingredients For Aurelio's Pizza Sauce
12 oz tomato paste and 12 oz water or 1 quart roasted tomato sauce
6 tbsp white sugar
2 tbsp salt
1/2 tbsp dried basil
1/2 tbsp dried oregano
Step-by-Step Instructions For Aurelio's Pizza Sauce
Step 1: Add roasted tomato Sauce
In a large saucepan, add your roasted tomato sauce. If you don't have roasted tomato sauce, combine 12 oz tomato paste with 12 oz water to make a uniform mixture. To ensure they are well combined, stir all the ingredients together.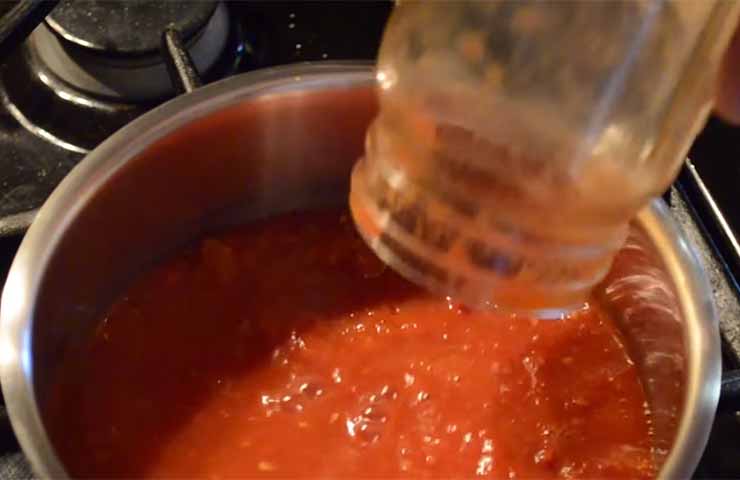 Step 2: Mixed other ingredients
Once you've added the roasted tomato sauce, it's time to season it. Add 6 tablespoons of white sugar to balance the acidity of the tomatoes. Then, add 2 tablespoons of salt to taste and ½ tbsp of dried basil, and ½ tbsp of dried oregano for extra flavor. Always stirring the sauce occasionally to ensure the ingredients are thoroughly mixed.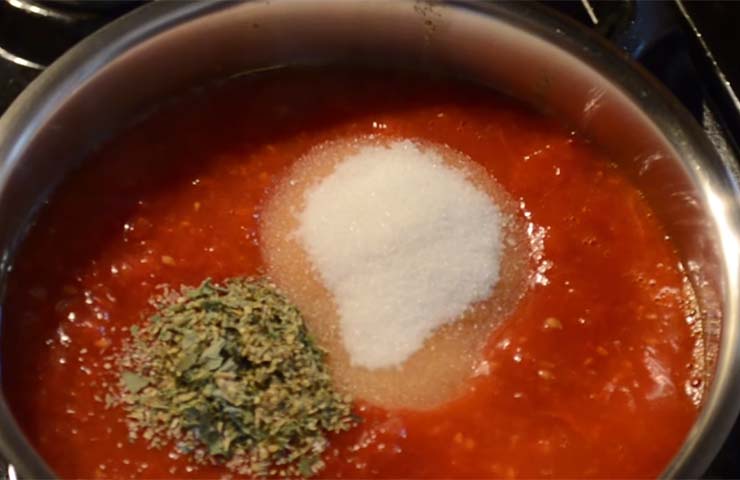 Step 3: Cook them
With all the ingredients in the saucepan, turn on the heat to medium-high and let the sauce come to a simmer. As the sauce begins to heat up, it's crucial to stir it occasionally to prevent it from burning. Once the sauce has reached a simmer, it's time to reduce the heat to low.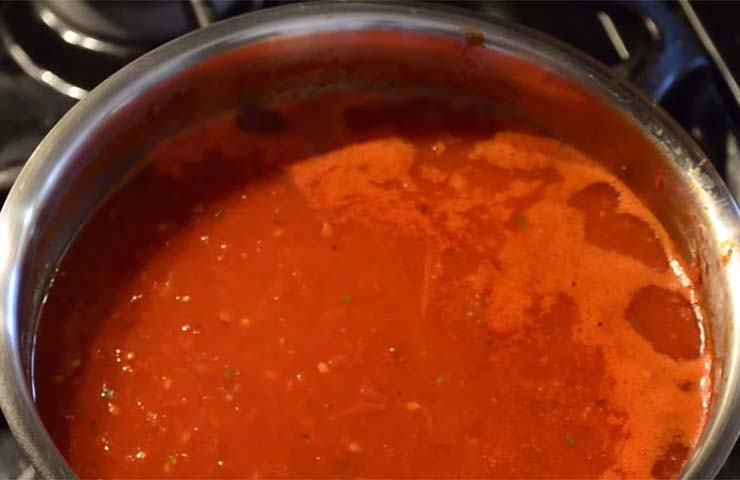 Step 4: Final process of ready to serve
Let the sauce simmer on low heat until it reaches the desired consistency, which typically takes between 10-15 minutes. During this time, remember to stir the sauce occasionally to ensure it cooks evenly. After the sauce has reached the desired consistency, it's ready to be spread on your pizza.
That's it. The sauce is now ready, and you can enjoy the great taste it adds to your pizza.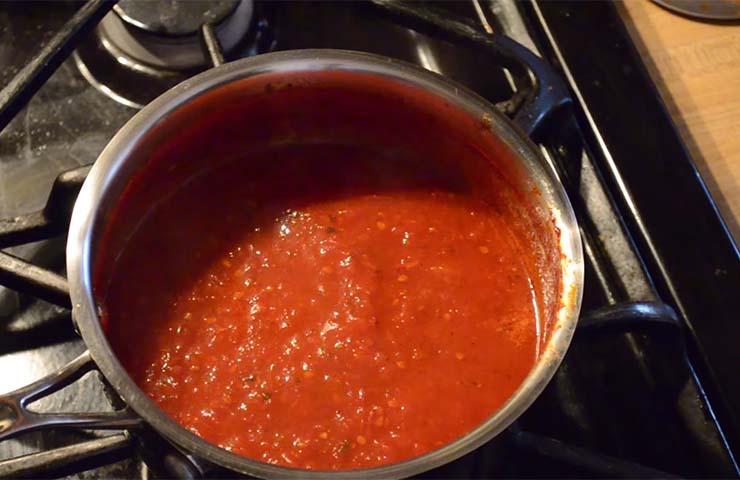 Tips and Tricks
White sugar alternative:
You can use brown sugar instead of white sugar or any sugar substitute like honey.
Herbs:
You can always substitute other herbs such as mint, thyme, cilantro, and so on for basil, or you can use all of them to create a different taste kick in your taste buds.
Canned tomato paste:
If you don't want to make tomato paste from scratch, you can always use canned tomato paste instead.
FAQs
What is pizza sauce made of?
In most cases, all you need is water, tomato paste, and a few herbs, a few spices, salt, and pepper combined in a large bowl or jar. And there you have it, your own pizza sauce.
What is the most common pizza sauce from Aurelio's pizza?
The red pizza sauce is the most popular and widely used Aurelio's pizza sauce. Besides this tomato basil sauce and marinara sauce are also popular.
Is pizza sauce just tomato puree?
No, pizza sauce isn't just pureed tomatoes. The basis of pizza sauce is typically tomato puree or crushed tomatoes, but it also contains seasonings, herbs, and spices such as garlic, basil, oregano, sugar, and salt.
What is the Closest Thing To Pizza Sauce?
The closest thing to pizza sauce is probably marinara sauce. Marinara sauce is a type of tomato-based sauce that is commonly used on pizzas.
Conclusion
Aurelio's pizza sauce recipe is a classic and well-loved recipe that has stood the test of time. This sauce is a timeless gem that has earned its place in the hearts of pizza lovers everywhere. Its bold and flavorful taste makes it no wonder it has remained a favorite for so many years.
We hope you try this recipe, and let us know what you think. We're confident that you'll be pleasantly surprised by how easy and delicious it is to make a homemade pizza sauce from scratch.
So why not try making it at home today and taste the difference that fresh ingredients and a touch of love can make?
I love cooking, It makes me feel good knowing that whatever I make is something my family can eat, and it also gives me the chance to get creative with my cooking.
My goal is to help people learn how to cook by showing them how easy it is. If you're new at this, or if you just want some easy recipes in your life, check out my blog!