The Tipsy Zombie Applebee's recipe is a famous cocktail drink at Applebee's that will satisfy anyone who is craving a sweet and fruity beverage with a punch. This cocktail has become popular among drink enthusiasts due to its tropical flavour and high alcohol content.
The Tipsy Zombie cocktail is ideal for anyone who enjoys a flavorful and potent beverage. Its bright and fruity flavour profile makes it an excellent choice for those who prefer sweeter cocktails, and the use of various spirits ensures that it packs a punch.
Whether you're thinking about impressing your friends with a fun and unique drink or want to indulge in a tasty cocktail, the Tipsy Zombie from Applebee's is a great choice.
Ingredients
Ice cubes
2 and 1/2 ounces of BACARDÍ Superior white rum
1 ounce of Passion Fruit Drink mix
1/2 ounce of Lime Juice
½ ounce of Melon Liqueur
3 ounces of Pineapple Juice
1 ounce of Blue Curacao
For Garnish
Tools
Glass
Cocktail shaker
Jiggers
Cocktail strainer
Straw
How To Make Tipsy Zombie Applebee's
Step 1: Fill the glass and shaker with ice cubes
First, we will fill our cocktail glass and our shaker with some ice cubes. Also, make sure you fill the shaker and cocktail glass with enough ice cubes.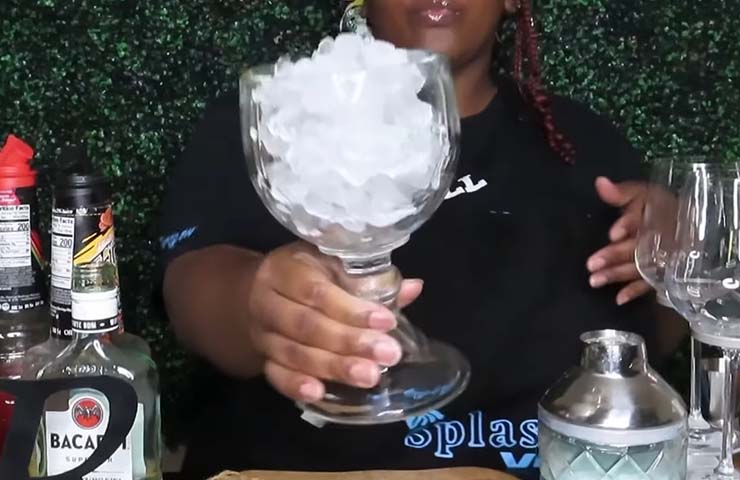 Step 2: Adding the white rum
The next step, and the best part, is adding our rum. We will add two and a half ounces of BACARDÍ Superior white rum into the shaker.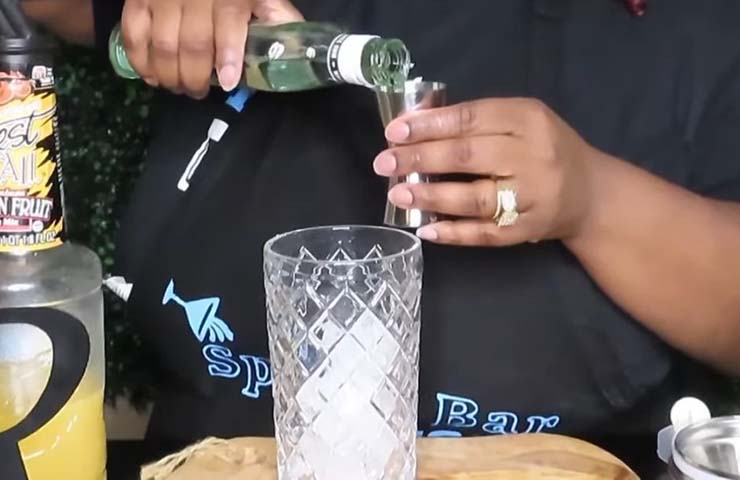 Step 3: Passion fruit mix and lime juice
We'll keep adding ingredients, starting with 1 ounce of passion fruit and 1/2 ounce of lime juice.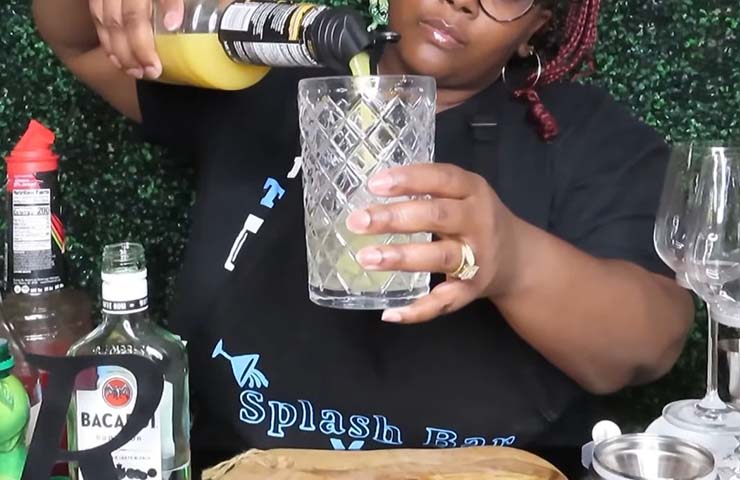 Step 4: Melon Liqueur and pineapple juice
Next, we will add ½ ounce of melon liqueur and three ounces of pineapple juice to the shaker.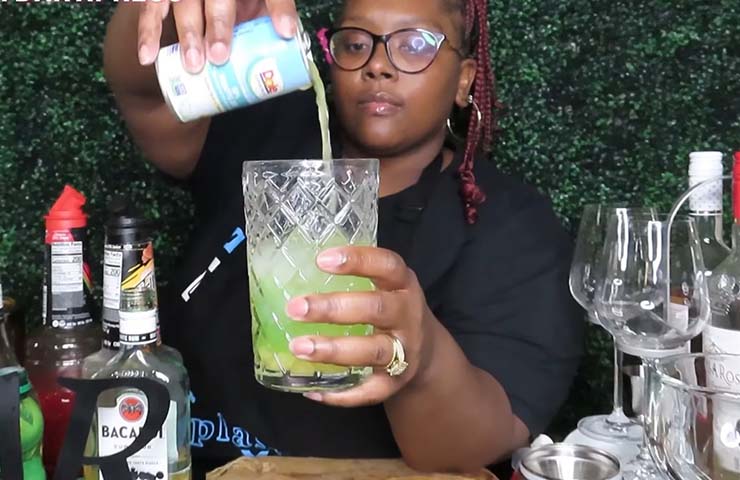 Step 5: Blue Curacao
In the shaker, we'll finish by adding 1 ounce of blue curaçao. This curacao will give the mixture the authentic Tipsy Zombie texture.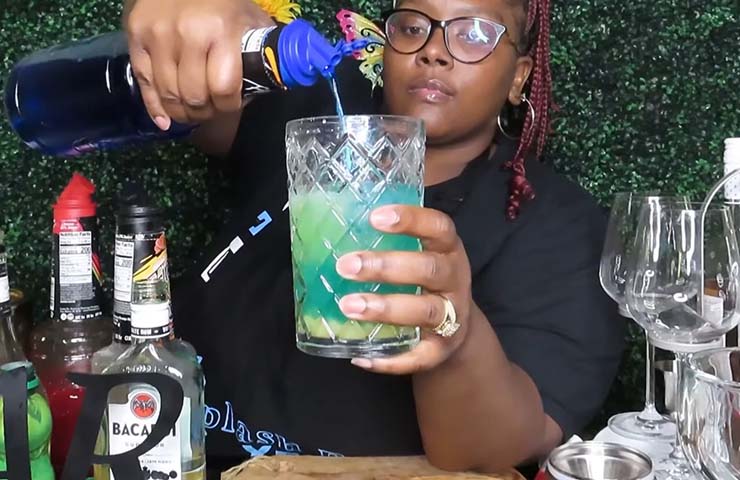 Step 6: Give a good shake
Now, we give the shaker a good shake. You want to do this for about 15 to 20 seconds to mix all the ingredients well.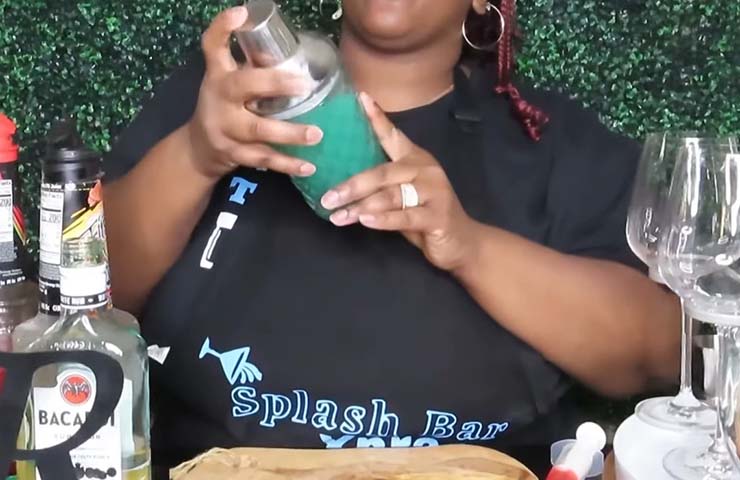 Step 7: Pour and ready to serve
Next, pour the liquid mixture into the cocktail glass and garnish with some gummy brain or eyes, and there you have your Tipsy Zombie cocktail.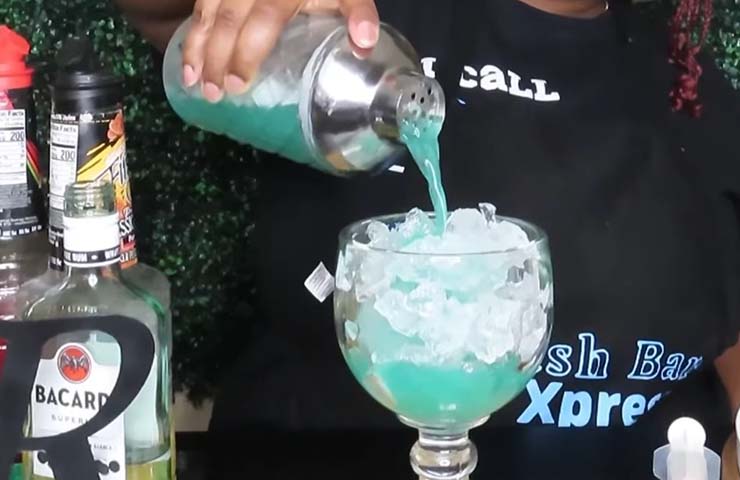 Tips and Tricks
White rum: If you don't like Bacardi white rum, you can try any other premium white rum and any cheaper ones or brands you want.
We recommend Don Q Cristal Rum, Angostura White Oak Rum, and Owney's White Rum as the best white rum brands to make this recipe.
Garnish: You can skip the gummy brain as a topping because it's just a garnish. We used it to make this cocktail recipe look precisely like the original one.
FAQs
What is in Tipsy Zombie Applebee's?
The drink features a blend of different spirits, including Bacardi Superior, Passion Fruit Drink mix, and melon liqueurs, creating a unique and complex taste that perfectly complements the alcohol content with the addition of blue curacao and pineapple juice.
How much alcohol is in Applebee's Tipsy zombie?
The main ingredient in Applebee's Tipsy Zombie is Bacardi Superior white rum, bottled at 80 proof (40% abv) in the United States, so it has a 40% alcohol by volume.
How many calories does Tipsy zombie have?
This cocktail drink has around 330 to 345 calories per glass serving.
Conclusion
Tipsy Zombie Applebee's Recipe is a must-try drink for anyone who enjoys a sweet, fruity drink with a kick. With its unique blend of different spirits and fruit liqueurs, this cocktail offers a complex and satisfying flavor profile that's hard to resist.
Overall, Applebee's Tipsy Zombie is a fun and unique cocktail that is sure to impress your friends and satisfy your cravings for a delicious and potent drink.
So go to your nearest Applebee's or make this at home to try this flavorful and exciting cocktail.