Summer is knocking at your door, and the weather starts to heat up; it's natural to feel thirsty and crave a cool drink to relieve your thirst. Then it is just the right time for you to have a fantastic drink to wash away all of your tiredness and have a refreshment. Perhaps Cheddar's Painkiller Drink Recipe is the perfect drink menu for you.
Cheddar's Painkiller is a simple drink to create at home with a few simple ingredients that are sweet and cooling, making it ideal for a hot day.
Whether you're resting on your couch, holding a backyard BBQ, or simply yearning for a tropical summer break, this drink will transport you to the Caribbean's magnificent beaches.
Treat yourself to a Cheddar's Painkiller Drink and savour the taste of summer. Don't hesitate, take a sip and feel the tropical vibes!
Ingredients
Ice cubes
3 oz of Pusser's rum
3 oz of pineapple juice (Dole Pineapple Juice)
3 oz of cream of coconut, pina colada mix (Mr & Mrs T)
2 oz of orange juice (Simply Orange)
Ice Cubes:
Ice cubes are little, frozen chunks of water used to cool and chill drinks or other fluids. Filling a tray or mould with water and freezing it until solid is how they are manufactured. Ice cubes are commonly used to chill beverages in glasses or pitchers, but they can also keep food and drinks cool in coolers or ice buckets.
Pusser's Rum:
These rums are blended to produce an ideal balance of flavouring compounds known as "esters" and "congeners." Pusser's, unlike most rums, is all-natural and never artificially flavoured or coloured. Another thing is that Cheddar uses this specific rum to make their Cheddar's Painkiller drink.
Pineapple Juice:
Pineapple juice contains a high concentration of vitamins, minerals, and antioxidants, such as vitamin C, manganese, and bromelain. It is a popular beverage that is frequently consumed as a refreshing beverage or as a base for cocktails and smoothies.
Pina Colada Mix:
Pina colada mix is a ready-made mixture. It usually contains cream of coconut, milk, and sugar. It is widely available in supermarkets, liquor stores, and online and can be used to make creamy, tropical cocktails or non-alcoholic mocktails.
Orange Juice:
Orange juice is a popular beverage made from orange juice. Research shows that oranges are rich in vitamin C, folate, and potassium, and drinking orange juice is easy to get these nutrients. Orange juice can be consumed alone or as the base for cocktails, smoothies, and other beverages.
For garnish
Sliced pineapple
Toasted coconut
Nutmeg
Cherry
Tools or Equipment
Cocktail glass
Cocktail shaker
Jiggers
Cocktail strainer
Straw
Why Is The Painkiller Drink Called Painkiller?
The original Painkiller drink was invented in the 1970s at the Soggy Dollar Bar. Daphne Henderson owned the British Virgin Islands hotspot. Customers had to swim to shore because there was no dock on the beach, getting their money wet along the way. This inspired the name of the bar.
How to Prepare Cheddar's Painkiller Drink
Step 1: Prepare the glass
First, dip the cocktail glass rim in honey, then roll it in toasted coconut. That way, you get an authentic decoration.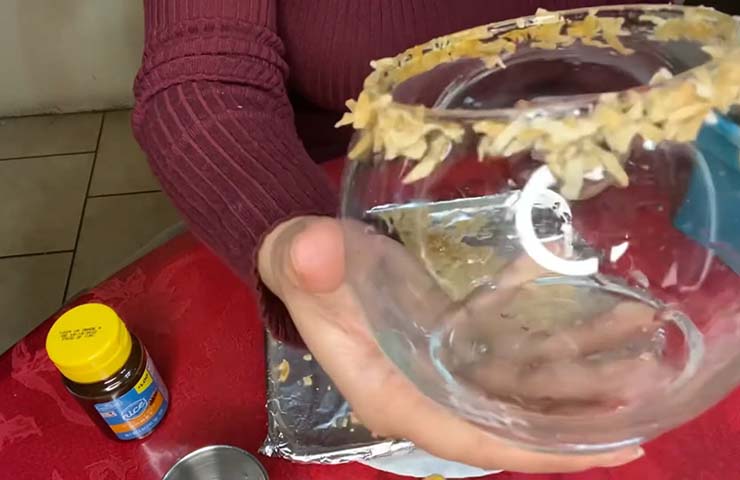 Step 2: Add ice cubes
Next, fill the glass and also the shaker with ice cubes. You can even add extra ice cubes if you'd like.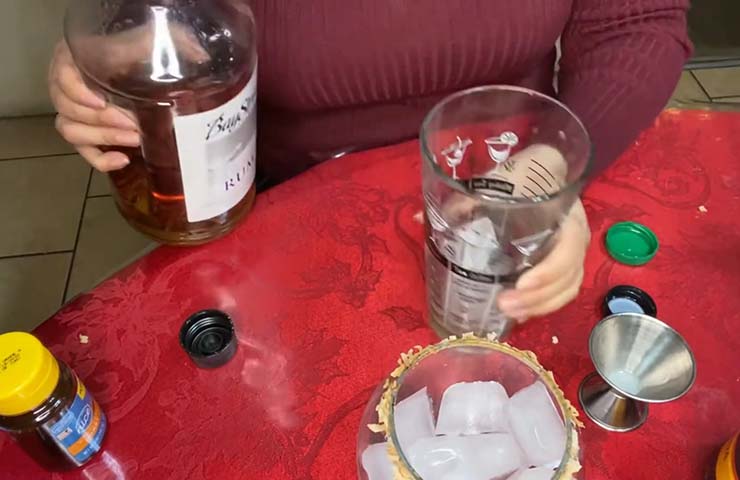 Step 3: Pour the ingredients
Now add all the ingredients: 3 oz of Pusser's rum, pineapple juice, pina colada mix, and 2 oz of orange juice, all into the shaker.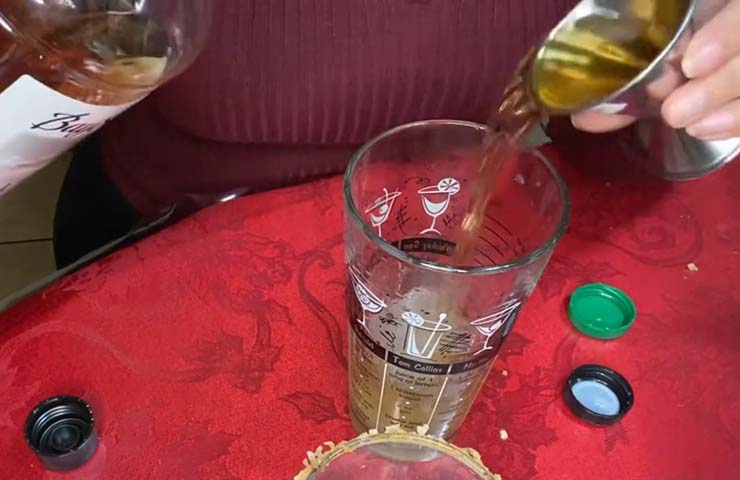 Step 4: Give a good shake
Now, give our ingredients in the shaker a good shake to ensure that everything is mixed well.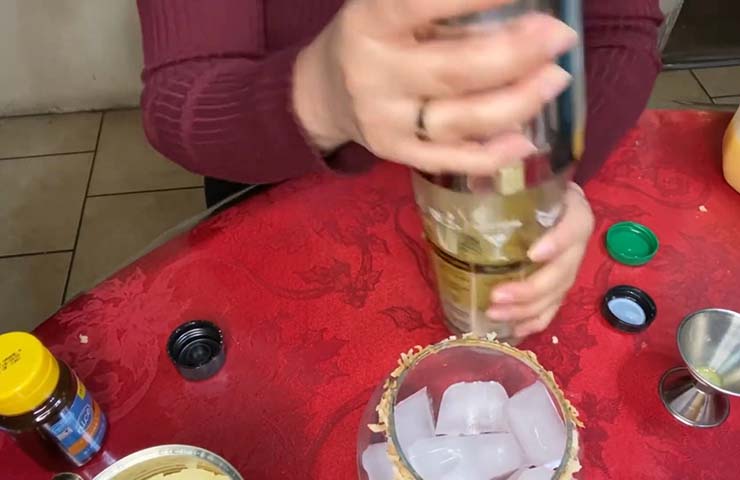 Step 4: Strain the Cocktail
After a good shake, strain it into the glass filled with ice, and you can top it off width some garnish.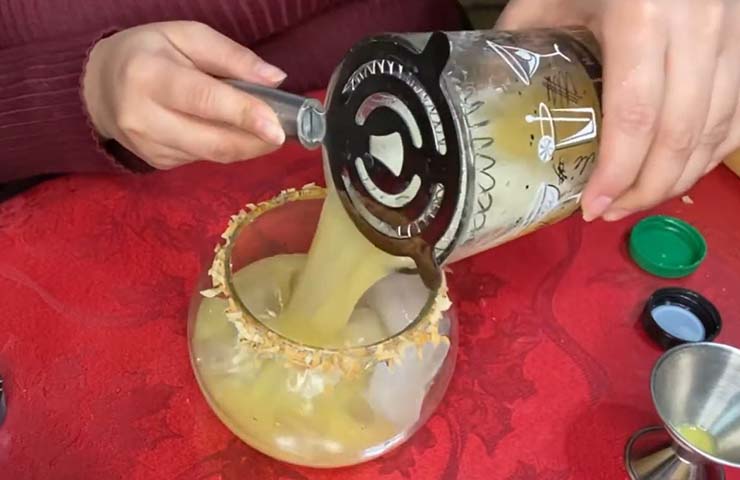 Step 6: Garnish and Serve
Garnish the drink with a cherry and a slice of pineapple, and remember to add some nutmeg to the top.
Now it's ready to give this incredible Cheddar's Painkiller a shot.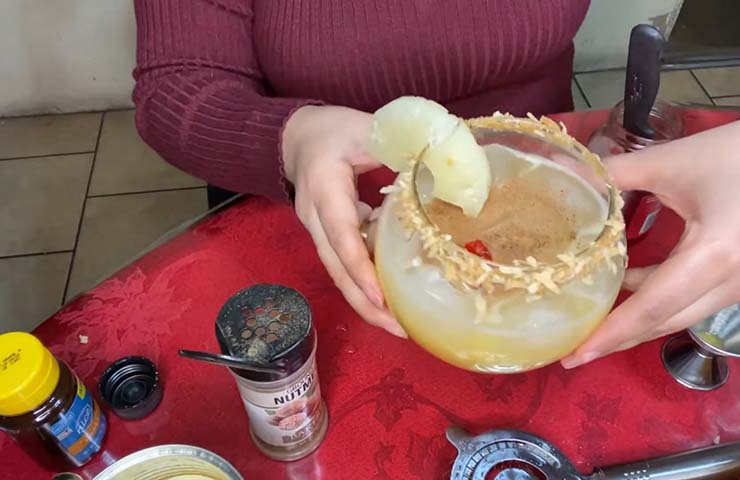 Tips
You can use any rum brand you want because it does not affect the overall taste, but don't use the cheaper ones because they will only worsen the taste.
Always use the shaker to mix the ingredients well; that way, you can have a better taste of this fantastic Painkiller drink.
Use ice cubes in the shaker before you do the shaking because ice gives the ingredients a better taste while shaking.
FAQ
Is Cheddar's Painkiller Drink Good?
Yes indeed, this drink is good for you, but as you already know, it requires a 2 shot or 3 ounces of rum, so if you drink too many glasses of painkiller drink, you may get drunk, or if you are not a regular drinker, you may have nausea or a headache.
How many calories are in Cheddar's Painkiller Drink?
There are around 240 to 260 calories per glass of Cheddar's painkiller drink you take.
What does the Painkiller Drink from Cheddar's have in it?
If you follow the original recipe, it has Pusser's rum, cream of coconut, pineapple juice, orange juice, and toasted coconut rim, topped with nutmeg.
Why can you only have 2 painkillers at Cheddar's?
Visitors should only order two glasses of cocktails because each one contains a supersized 2-ounce shot of Pusser's rum. Thus, you might become drunk after two glasses of painkiller drink, so they advise you not to drink more than two if you are not a strong drinker.
Is a painkiller the same as a pina colada?
No, but both drinks contain pineapple juice, coconut cream, and rum; their components are remarkably similar. And another difference is that Painkiller uses dark rum, and the other hand, pina colada has white rum in it.
Bottom line
Summer is always the best time to enjoy drinks and cocktails, and if the drink is detectable and flavorful, you'll want to try it out on a daily or weekly basis, so Cheddar's Painkiller Drink Recipe is one of a kind and one of the most unique and flavorful, and it's a must try for all cocktail lovers.
So, haven't you already tried the Cheddar's painkiller drink then, put this drink on your list of things to try this summer.
Lindsay G. Cabral is a recipe blogger who specializes in vegan and gluten-free recipes. Lindsay has been blogging since 2012, and her recipes have been featured on popular websites such as Huffington Post, Mind Body Green, and The Kitchn. In addition to her blog, Lindsay is also the author of two cookbooks, Vegan Yum Yum and Vegan Yum Yum for All Occasions. When she's not in the kitchen, Lindsay enjoys spending time with her husband and two young daughters.