Bourbon Marinated Salmon is one of the signature dishes at Longhorn Steakhouse and is a fan favorite for its delicious blend of flavors and tender texture. With this easy-to-follow, you can now recreate the same restaurant-quality meal in the comfort of your own home.
The juicy salmon fillets are marinated in a mouth-watering mixture of bourbon, brown sugar, soy sauce, and other seasonings, allowing the flavors to penetrate deep into the fish for a burst of taste with every bite.
This Longhorn Steakhouse Salmon recipe is a great choice for a quick and effortless meal. And with a preparation time of only 3-4 hours for the marinade, you'll have a delicious meal ready in no time.
So, plan ahead, gather your ingredients, and get ready to experience the taste of Longhorn Steakhouse's Bourbon Marinated Salmon in your own kitchen.
What is the difference between Longhorn Steakhouse Salmon Recipe and others?
This dish features hand-cut and fresh Atlantic salmon marinated in our housemade bourbon marinade and served over rice. This version of the salmon dish has more flavor than any other restaurant in the country. Numerous restaurant recipes attempted to replicate this famous salmon dish served at Longhorn Steakhouse, but none came close to the taste.
Still, this version of the recipe comes by far the best while remaining simple and easy to make so that even someone inexperienced in the kitchen or trying for the first time can cook this perfectly without fail.
Ingredients
4 pieces of Salmon fillets or Salmon Steaks
1 tbsp of grated fresh garlic
1 tbsp of peeled and grated fresh ginger
1 tbsp of lime juice
4 tbsp of brown sugar
4 tbsp of soy sauce
4 grinds of freshly cracked black pepper
4 tbsp of your favorite bourbon
For Toppings
Tools or Equipment
Bowl
Grant machine
Tablespoon
Knife
Platter
Indoor Grill
Nonstick spray
How to make Longhorn Steakhouse Salmon Recipe
Step 1: Grated fresh garlic
First, we'll take 2–3 garlic cloves and grate them with grating tools. Begin with one tablespoon of grated fresh garlic in a mixing bowl.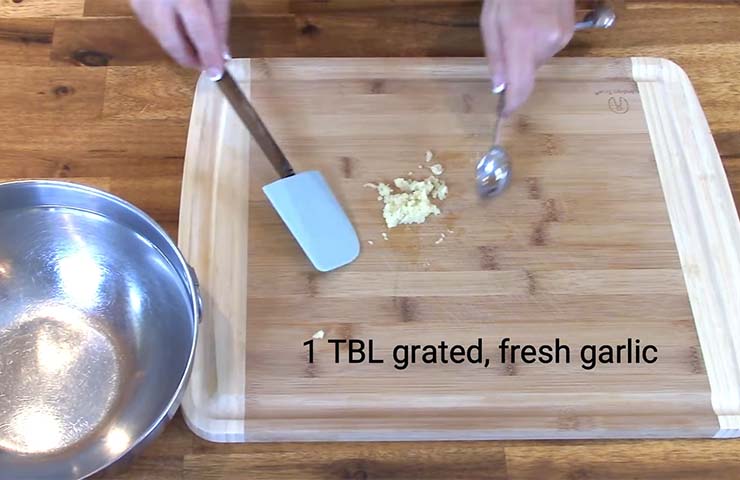 Step 2: Peeled and grated fresh ginger
We're not going to use the whole thing, so about a finger of ginger should be enough. Peel off the outer skin of the fresh ginger with a sharp knife. The ginger will then be grated. Add one tablespoon of peeled and grated fresh ginger to the mixing bowl.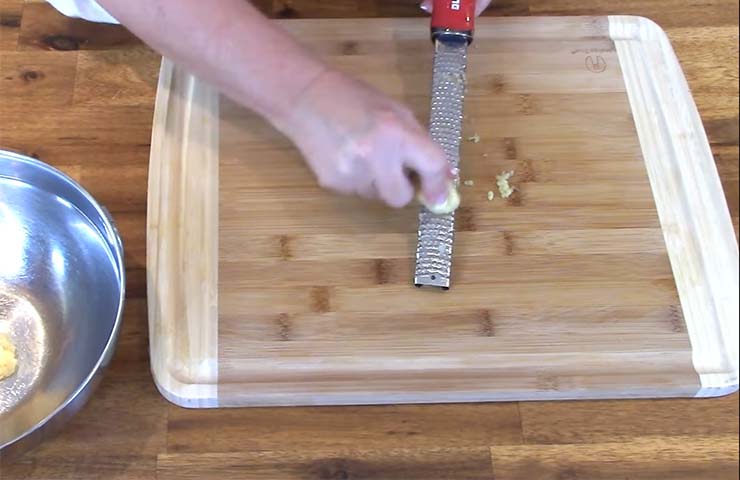 Step 3: Add lime juice and brown sugar
You'll need one tablespoon of lime juice and four tablespoons of brown sugar, use dark sugar if you have it; otherwise, light brown sugar will work just fine.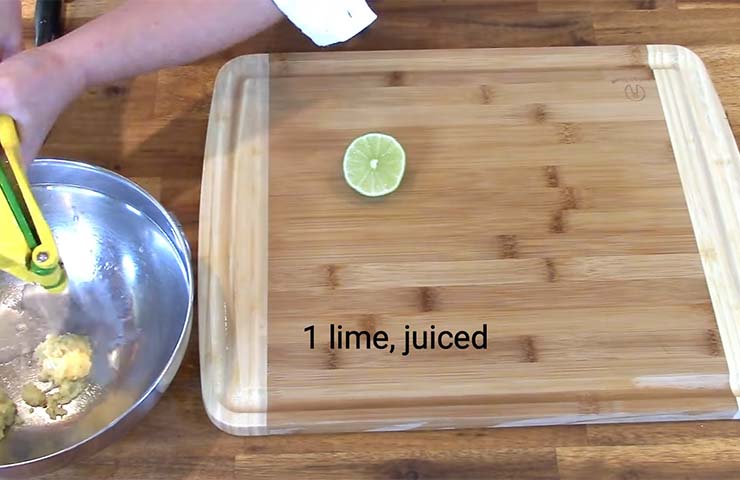 Step 4: Soy sauce and black pepper
Add four tablespoons of high-quality soy sauce and four grinds of freshly cracked black pepper, adding extra flavor to the recipe.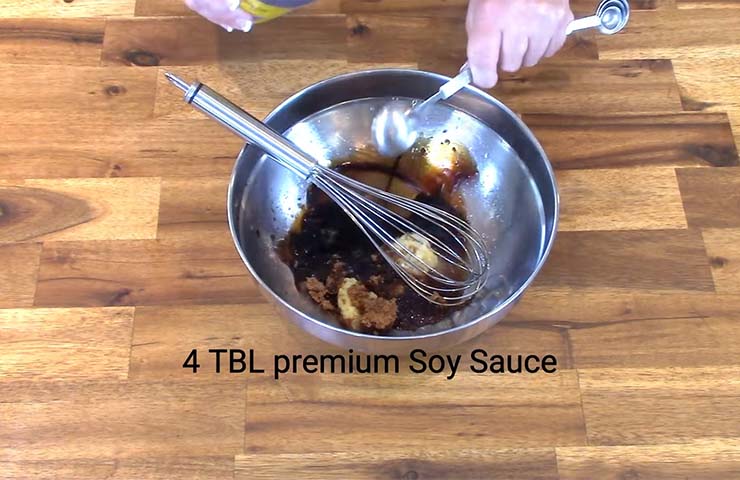 Step 5: Adding bourbon and whisk the mix
Finally, the star of the show is the bourbon. Now add four tablespoons of your favorite bourbon into the bowl and whisk the ingredients until well blended.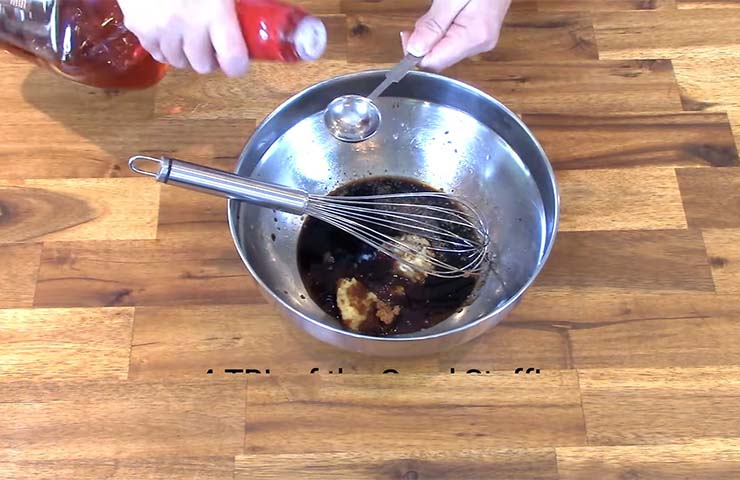 Step 6: Marinate the salmon fillets
Take your salmon fillets, place them into your marinade, and ensure each piece is fully coated. Pour the remaining marinade over your salmon, cover the salmon with plastic wrap, and put this in the refrigerator for three to four hours.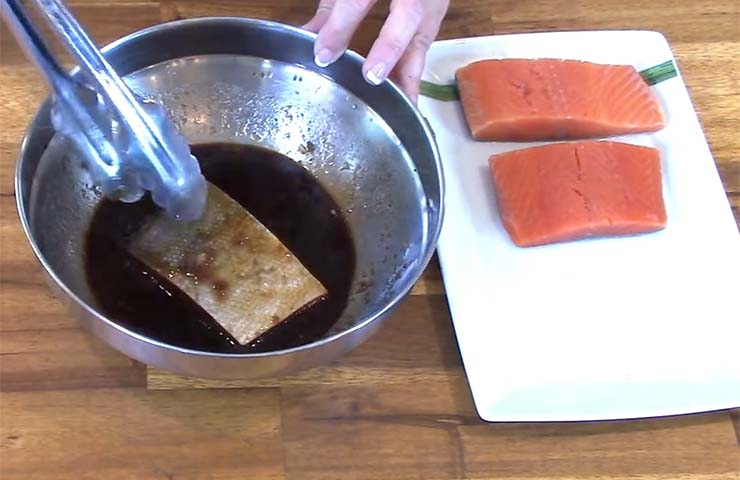 Step 7: Time to grill
Once your salmon has marinated in the refrigerator for three to four hours, preheat your grill to medium heat. If you want to an outdoor grill, by all means, do so, but for this purpose, I'm going to use my all clad indoor grill pan because I love it, and you're going to start by placing the salmon skin side down on your grill for about four minutes.
Step 8: Flip the salmon and keep grilling and serve
Now, carefully flip your salmon over to the meat side. Once you have flipped your salmon to the flesh side, allow the salmon to grill for an additional three minutes. After three minutes on the flesh side, carefully remove your salmon and place it onto a platter.
Note: What's important is that I like my salmon to be a little pink in the center, so I did four minutes on the skin side down and then three minutes on the flesh side down. It also obviously depends on how thick your salmon fillets are. One more thing to add, if you have a nice thicker piece of salmon fillet, you'll probably want to do another 30 minutes.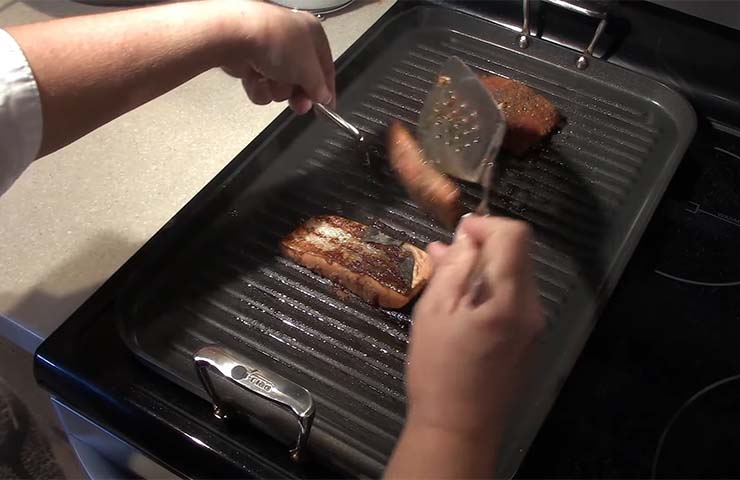 Step 9: Add topping
Add some sliced green onions for a little garnish, and it's ready to serve and eat immediately.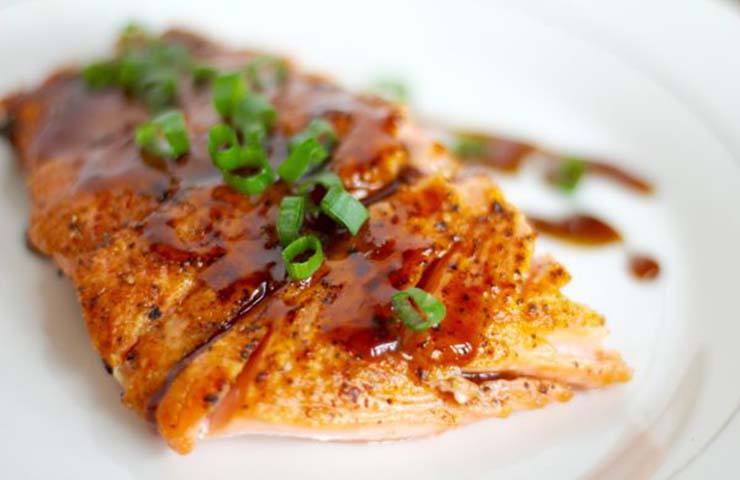 Chef Special Tips & Tricks
Prepare your marinade and marinate the salmon overnight for the best flavor. Prepare before going to bed.
Spray your grill or baking rack with nonstick cooking spray. It will keep the salmon skin or flesh from sticking together.
Obtain pieces of similar size so that they cook at roughly the same time.
Keep a frozen chunk of ginger in a container. It is much easier to grate it when frozen rather than fresh.
Serve the salmon dish with rice and vegetables as side dishes to make it more tasty and enjoyable.
You can store the salmon dish in a refrigerator for up to 3 days, but remember to use the covered container for storing it.
FAQs
What does Longhorn salmon taste like?
It tastes so juicy and soft, and when you take a bite, all the flavor is like blooming in your mouth, and it is a must-try for all salmon lovers because it is so delicious that you can't forget the taste.
What happens if I eat salmon every day?
Eating salmon every day is completely safe. And, honestly, salmon fish has no side effects, so you can eat it without concern, but don't overdo it. Pregnant women should limit their salmon consumption to 8 oz per week.
Is salmon good for your hair?
Yes, it sure is because it contains nutrients like herring and mackerel that may aid hair growth. Salmon is usually rich in omega-3 fatty acids and these are linked to hair growth in numerous studies.
How long should we cook the salmon on the grill?
It depends on the grill, but 4-5 minutes per side of the fish is usually sufficient.
What kind of salmon does Longhorn Steakhouse use?
There are many types of salmon, but Longhorn Steakhouse specifically uses the Atlantic salmon.
Conclusion
When the Longhorn Steakhouse Salmon Recipe is done, serve immediately because the skin should easily slide off if you cook it properly and long enough.
This version of the recipe is so easy and very delicious, and I can assure you that no one will ever get disappointed trying this fantastic recipe of your own once you have tried this, you will keep trying this amazing dish.
I hope everyone who read this recipe was able to make it and enjoyed it. I hope you enjoyed my copycat recipes, but have a fantastic day until I see you again.
Lindsay G. Cabral is a recipe blogger who specializes in vegan and gluten-free recipes. Lindsay has been blogging since 2012, and her recipes have been featured on popular websites such as Huffington Post, Mind Body Green, and The Kitchn. In addition to her blog, Lindsay is also the author of two cookbooks, Vegan Yum Yum and Vegan Yum Yum for All Occasions. When she's not in the kitchen, Lindsay enjoys spending time with her husband and two young daughters.