Greg Doucette, a fitness influencer and YouTuber, shared his popcorn recipe on social media, which his fans were excited to see. It's called the Greg Doucette popcorn recipe and people really love it.
Greg Doucette's recipe is perfect. He explains everything carefully, from picking the best kernels to getting the temperature right and using the perfect seasoning. He gives easy-to-follow instructions for the whole process.
So, in our recipe guide, we'll show you how to make this incredible protein popcorn recipe in your kitchen. And the result is a delicious and healthy snack that anyone, even the pickiest eaters, will enjoy.
Why This Dish Became Popular?
Greg Doucette is famous for giving excellent health advice. But he's also good at cooking, and people love what he's doing in the kitchen. And many of you already know that he became more famous writing the Ultimate Anabolic Cookbook, and his popcorn recipe proves his skills and desire to help people be healthy there.
It tastes perfect, with lots of different flavors and textures. People who like yummy food and want to be healthy will always want to make this protein popcorn.
Ingredients
1 bag of popcorn
⅓ cup IMO syrup such as vita fiber
⅓ cup protein powder, flavor of your choice
2 tbsp sugar-free maple syrup
Tools
Microwave
Microwave-safe bowl
Measuring spoon
Wooden spoon
Bowl
spatula
How To Make Greg Doucette Protein Popcorn
Step 1: Pop the Popcorn
First, microwave the popcorn bag for 2 minutes. When the popcorn is popped, place it in a large mixing bowl.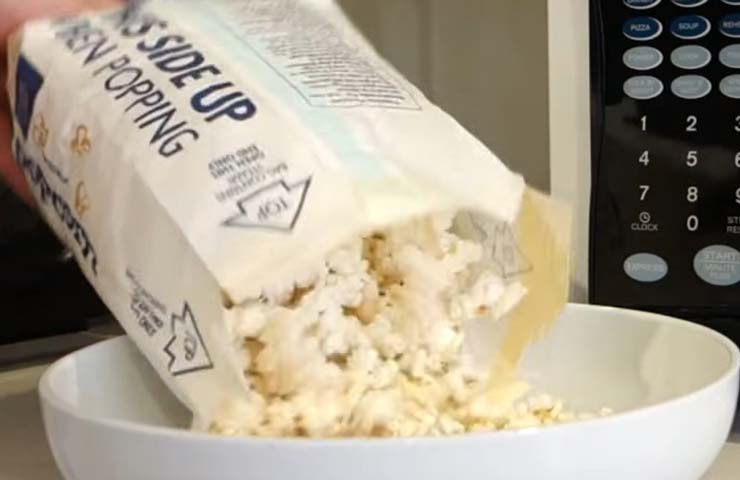 Note: Remove all unpopped kernels; this will make a huge difference.
Step 2: Microwave the Imo syrup
Separately, microwave the IMO syrup for 30 seconds in a microwave-safe bowl. After 30 seconds, remove the IMO syrup and place it in a bowl.
Step 3: Make the protein/ syrup mixture
Combine the sugar-free maple syrup and the protein powder scoop in the same bowl as the liquid IMO syrup. Stir everything together with a spoon until everything is well combined.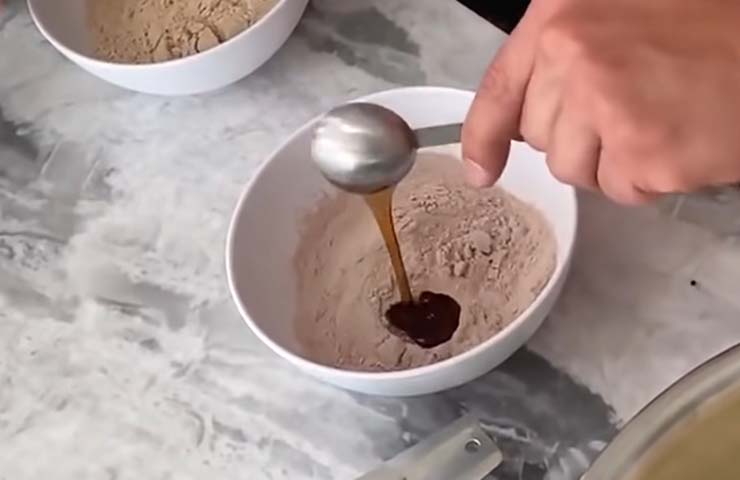 Step 4: Mix all the ingredients nicely
Now, mix the syrup/protein with the popcorn until it's covered and looks brown and tasty.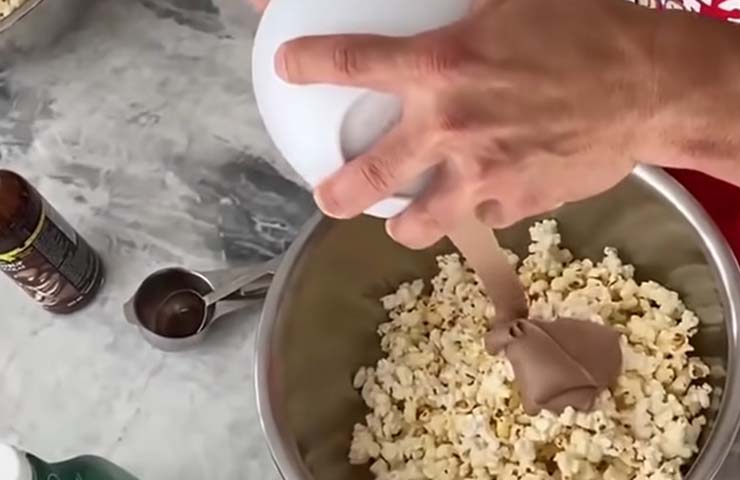 Step 5: Ready to serve and eat
After serving it in a bowl, you can eat it right away, or for an even better taste, put the coated popcorn in the freezer.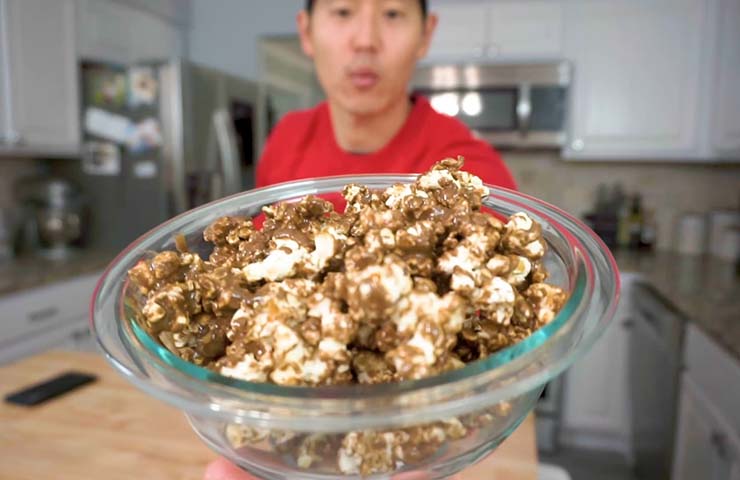 Tips And Tricks Part
If possible, try homemade popcorn instead of packed microwave-made popcorn.
If you like, you can use the Walden farms chocolate syrup.
If you want to add more flavor, add chocolate chips or anything else you want, but if you want protein popcorn, stick to the original recipe.
Nutrition Facts
1 servings per container
---
Amount Per ServingCalories270
% Daily Value *
Total Fat 4.5g

7

%
Total Carbohydrate 55g

19

%
Protein 22g

44

%
---
* The % Daily Value tells you how much a nutrient in a serving of food contributes to a daily diet. 2,000 calories a day is used for general nutrition advice.
FAQ
Is protein popcorn high in protein?
Normally, popcorn does not contain a lot of protein, but when you add protein powder and other ingredients, it becomes a good source of protein.
What can you add extra to healthy popcorn?
You can add cinnamon, cocoa powder, chili powder, and nutritional yeast, which are healthy for you and taste great on protein popcorn.
How to make popcorn at home?
You can make popcorn at home quickly and easily with a good kernel or packet of well-brand popcorn bags and a good microwave.
How do you get protein powder to stick to popcorn?
Here's a simple method: combine multiple syrups with protein powder to help the popcorn stick to the protein powder.
Is Anabolic protein popcorn ok for weight loss?
Yes, protein popcorn helps in weight loss because it is low in calories and fat, both of which aid in weight loss.
Is Greg Doucette protein popcorn good for bodybuilding?
If done correctly, popcorn is a great food to include in your diet as a bodybuilder. Usually, popcorn is high in fiber and low in calories, making it ideal for bodybuilding.
Conclusion
Finally, suppose you are a regular popcorn eater or want a diet menu for bodybuilding where you are looking for a protein popcorn recipe. In that case, this is the right recipe for you because the famous bodybuilding and diet adviser made a recipe in his famous book.
And we want to say that this Greg Doucette Popcorn Recipe is a copycat of the original one, so without worrying, try this.
Last Updated on March 7, 2023 by Edythe Taylor