Jello with fruit cocktail is a new twist on a classic dessert that is simple to make and well-liked by so many people. Jello and fruit cocktail combine to make a refreshing and sweet treat that is ideal for any home gathering or party.
This is an excellent choice for those looking for a quick and inexpensive dessert that can be prepared in minutes.
And the texture and appearance of the jello with fruit are so appealing that even while I tell you all how to prepare it, it will bring back memories of people of all ages enjoying their first-ever jello with fruit.
So why not give it a try and enjoy the sweet and refreshing taste of jello with a fruit cocktail recipe?
Ingredients
8 oz, 1 cup of boiled water
8 oz, 1 cup of cold water
3 oz of lime jello, 1 pack of Jell-O
A can of fruit cocktail, Del-monte
Tools
Spoon
Mixing bowl
Measuring cups
Dessert cups
A colander
How To Make Jello With Fruit Cocktail
Step 1: Boil the water
Put one cup of water in the measuring cup and boil it in the microwave. I think it'll take about two or three minutes to boil this water in my microwave.
Note: You can boil the water in a boiling pot on a heat stove.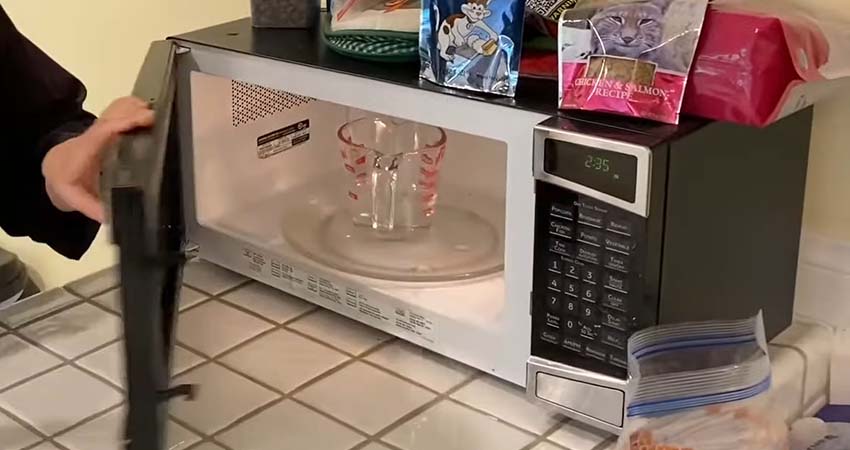 Step 2: Add jello to a bowl
I will take a large bowl and pour all the jello powder into the bowl.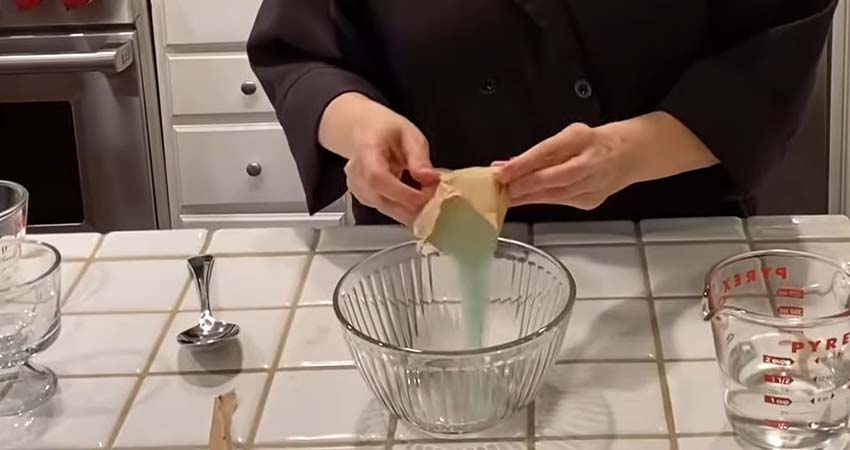 Step 3: Add boiling water and stir
Now I'm going to add the boiling water to the dry jello and stir it with a spoon for two minutes so that the sugar crystals can dissolve, so you have to go the full two minutes.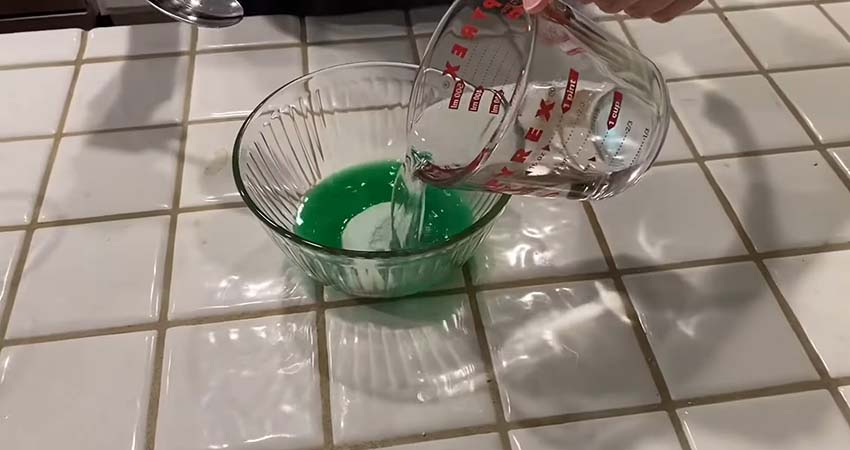 Step 4: Add cold water
After 2 minutes, slowly pour 1 cup of cold water while stirring with a spoon.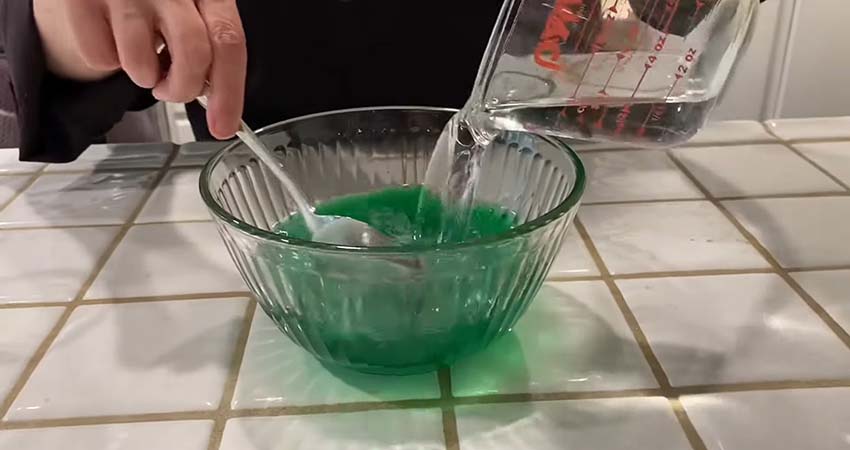 Step 5: Make use of a colander
Dump the fruit cocktail into the colander and shake off the liquid as much as possible. You must drain the water or syrup. It is important to drain whatever is in the can.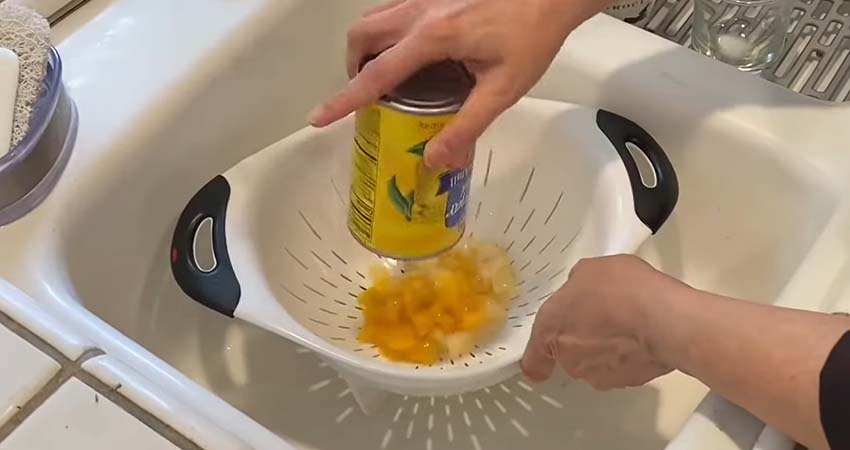 Step 6: Adding the fruits
Fill each of these small dessert cups with fruit. Put some more in there; it doesn't matter how much fruit you put in there.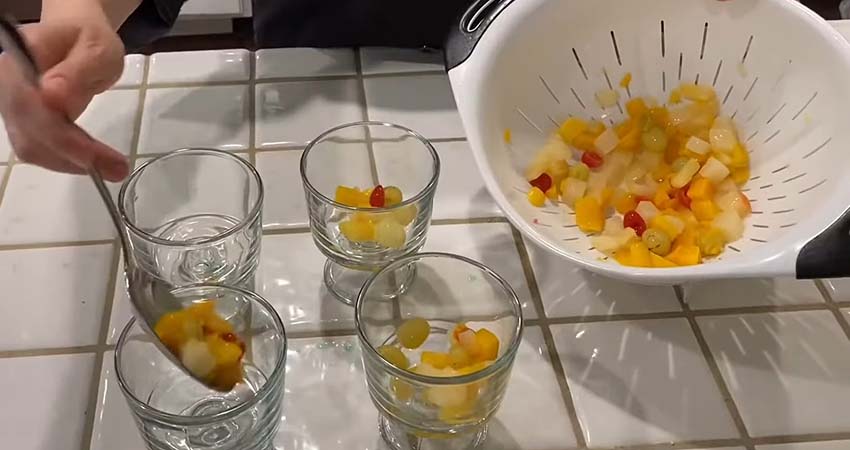 Step 7: Pouring the liquid jello
I'm using a small cup to put the jello in to fill the dessert cups up. I think this looks especially good with green jello.
Note: Put these in the refrigerator, and they'll be solid by tomorrow. They'll also be a lot of fun to eat, so we'll take out the cups with jello tomorrow.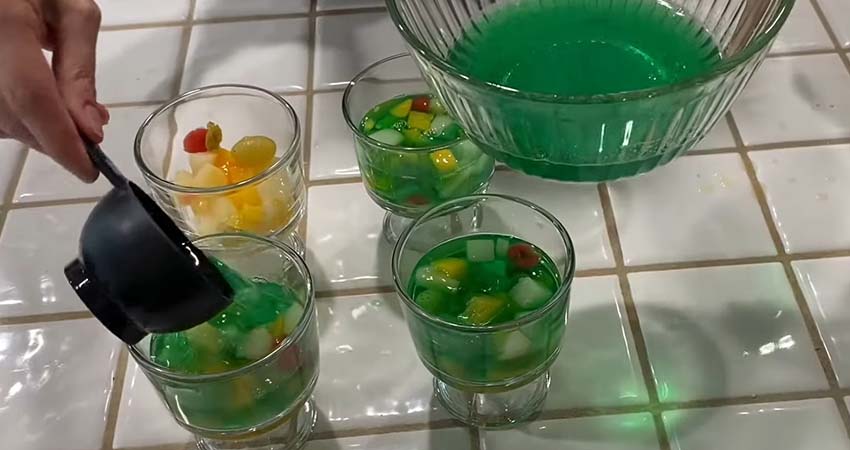 Step 8: Serve and enjoy eating
After one day, bring out the jello with fruit cocktail from the refrigerator, which is now ready to serve and eat right away.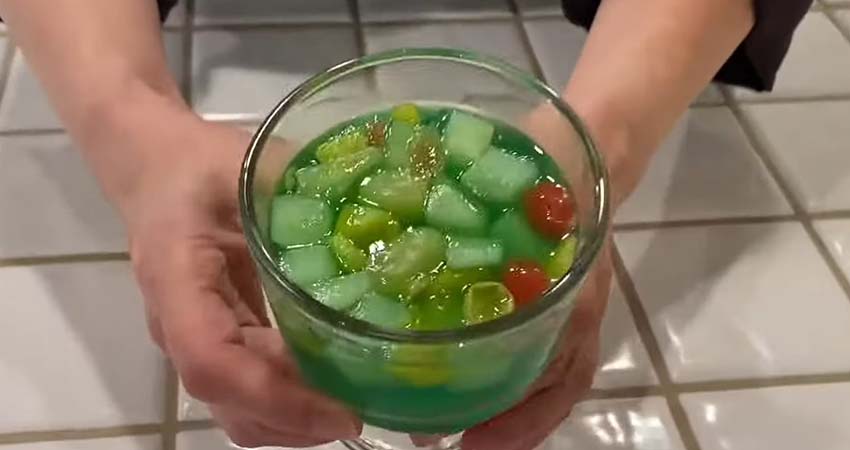 Tips And Tricks
How do you know when water is boiling? Well, when it came out of the microwave, there were bubbles and a lot of steam, and I can hold my hand over there and really feel it, and it's very hot, so it's got to be boiling water.
If you want to use any different and fresh fruits, choose apples, blueberries, or strawberries because those pair well with jello.
There are numerous combinations and variations that can be made.
How Long Does Jello Take To Set With Fruit?
The amount of time it takes for the jello to solidify and set in the fridge depends on a few factors, including the portion size served and the fridge's inherent ability to freeze any given food item effectively.
However, as a general rule of thumb, it usually requires a minimum of 3 to 4 hours of refrigeration time for the jello to reach a firm, stable consistency that is both satisfying to the palate and visually appealing to the eye.
We'd also like to mention that if you use a large amount of jello, it will take longer than 4 hours, and if you use fresh fruits, it will take much longer, possibly 5 to 6 hours or more.
When Do You Add Fruit To Jello?
You can add the fruits or just dump them into the jello, or pour the liquid jello into a cup with the fruits.
Once the fruit has been thoroughly drained, fill each of the small dessert cups with as much fruit as desired, being careful not to overfill them. If you're unsure how much fruit to put in each cup, feel free to experiment and adjust based on your preferences.
To add the jello component, scoop the mixture into a small cup and fill the dessert cups accordingly.
Do You Drain Fruit Cocktails Before Adding Them To Jello?
Before adding the fruit cocktail to the jello mixture, make certain that it has been thoroughly drained of all excess liquid.
This is because we don't know whether the liquid in the canned fruit cocktail is water or syrup, and adding it to the jello without properly draining it could affect the overall flavor and texture of the final product.
As a result, it is critical to drain the fruit cocktail as thoroughly as possible to ensure that the end result is a perfectly balanced and delicious dessert that everyone can enjoy.
By going the extra mile and carefully monitoring the amount of liquid that goes into the jello mixture, you can be confident that your dessert will be a hit and that all of your hard work and effort will have been worthwhile.
FAQs
Will jello set with canned pineapple?
Fresh pineapple prevents the Jell-O from gelling; canned pineapple gelatin (heated during the canning process) will not ruin the dessert.
How long does jello with fruit last in the fridge?
If you store the jello with a fruit cocktail in an airtight container in the fridge, it lasts 7 to 10 days, but we recommend not to store it for more than 5 days.
How much cold water do you put in jello?
It depends on how much jello powder you use, but we recommend using 1 cup of water for every 3–4 ounces of jello-pack powder.
What fruit can not go in jello?
There are no specific fruits that do not go with jello, but there are a few fruits that make the jello difficult to obtain its gelling form, which are pineapple, kiwi, mango, ginger root, papaya, figs, or guava.
Conclusion:
In the end, we can say that when camping, desserts don't have to be complicated, and even kids of all ages enjoy helping to make them, so jello with fruit cocktail is an excellent choice. They are made in individual servings and are brightly coloured, bringing a smile to everyone who eats them.
So, with just a few simple steps and ingredients, you can create a festival at home, and people of all ages will appreciate your efforts and have a wonderful time together while eating this Sensational treat.
Lindsay G. Cabral is a recipe blogger who specializes in vegan and gluten-free recipes. Lindsay has been blogging since 2012, and her recipes have been featured on popular websites such as Huffington Post, Mind Body Green, and The Kitchn. In addition to her blog, Lindsay is also the author of two cookbooks, Vegan Yum Yum and Vegan Yum Yum for All Occasions. When she's not in the kitchen, Lindsay enjoys spending time with her husband and two young daughters.