Today, we'll be exploring a beloved American recipe that has been handed down from generation to generation: the Aunt Jemima Corn Bread Recipe. This recipe has won the hearts of many households for its ease of preparation, speed, and irresistible taste. Whether you're an experienced baker or a beginner, this recipe is perfect for anyone looking to create a warm and comforting batch of cornbread in no time.
One of the greatest things about Aunt Jemima Corn Bread is how versatile it is. You can customize it to your liking by incorporating ingredients such as cheese, jalapenos, or herbs. To create a more cake-like texture, you can experiment with different types of milk or substitute some of the cornmeal with flour. Regardless of how you choose to prepare it, Aunt Jemima Corn Bread is certain to become a household favorite.
This cornbread is incredibly easy to make, and the end result is a fluffy, golden, and slightly sweet cornbread that pairs well with soups, stews, or makes for a delightful snack on its own. So, get your apron on, preheat the oven, and let's start whipping up some delicious Aunt Jemima Corn Bread!
Ingredients
1 cup Aunt Jemima self-rising cornmeal
1/2 cup Self-raising all-purpose flour
1 Large Egg
2 tbsp of Lard
1 cup Buttermilk
Tools
Skillet
Oven
Large bowl
Whisk
Wire rack
Measuring cup
Measuring spoons
Heat stove
How to Make Aunt Jemima Corn Bread
Step 1: Melt the Lard
First, turn the lard on in a cast-iron skillet and let it melt on medium heat.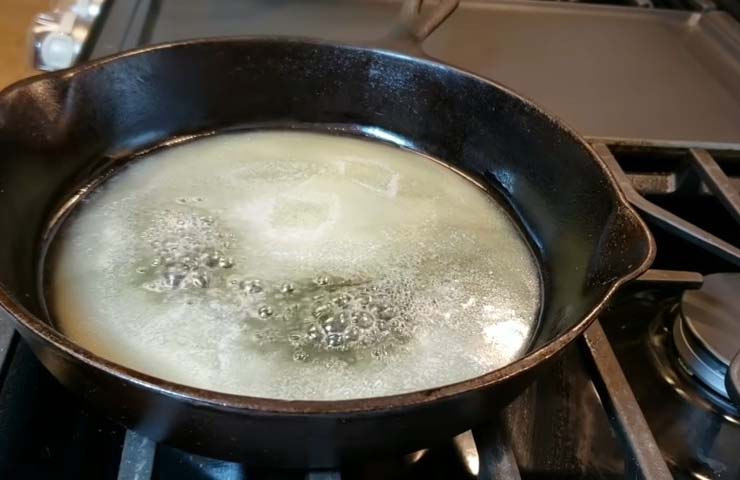 Step 2: Add cornmeal and flour
Now It's Time to add 1 scoop or 1/2 cup self-raising all-purpose flour and add 2 scoops or 1 cup Aunt Jemima self-rising cornmeal into a mixing bowl.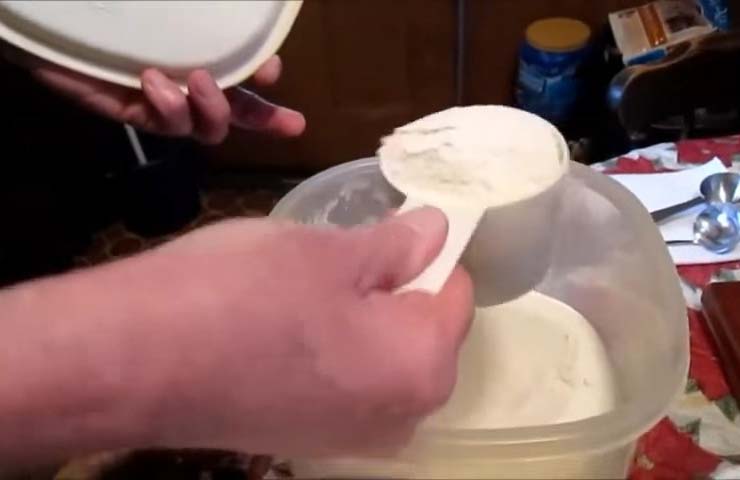 Step 3: Add egg and stir
Then, pour 1 large egg into the bowl and begin stirring the mixture with a large spoon.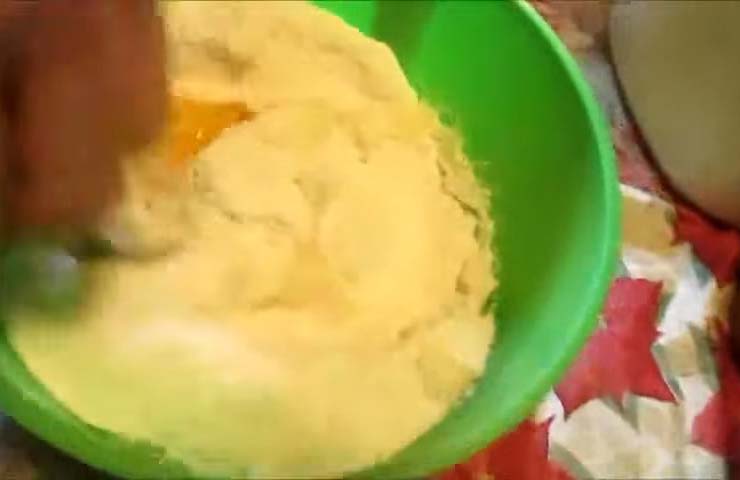 Step 4: Add Buttermilk
Next, add one cup of buttermilk to the mixture and continue to stir. Keep in mind that the amount of buttermilk you add may vary based on the desired consistency of your cornbread. So, be mindful of the texture you want to achieve as you add the buttermilk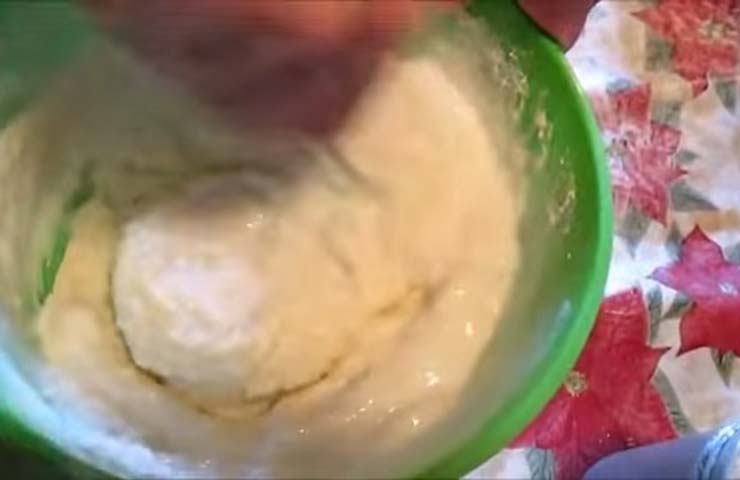 Step 5: Pour the melted lard
Next, you must dump the melted lard from the cast-iron pan into the mixing bowl, then stir in nicely.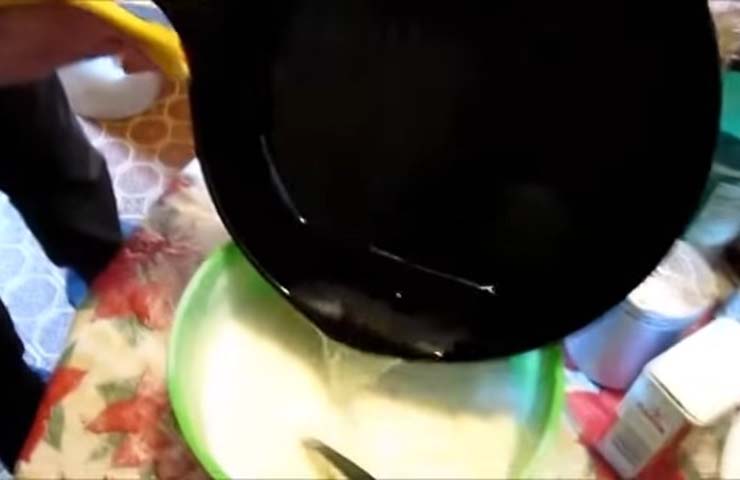 Step 6: Time to bake
Once the oven is preheated to 350 degrees Fahrenheit, it is time to pour the mixture back into the pan, place it in the oven, and bake it for 25 to 30 minutes or until a wooden pick inserted in the center comes out clean.
Step 7: Cool it and serve
Let cool in the skillet for 5 minutes. Remove and let cool on a wire rack, and after that, serve on a plate, and there you have it.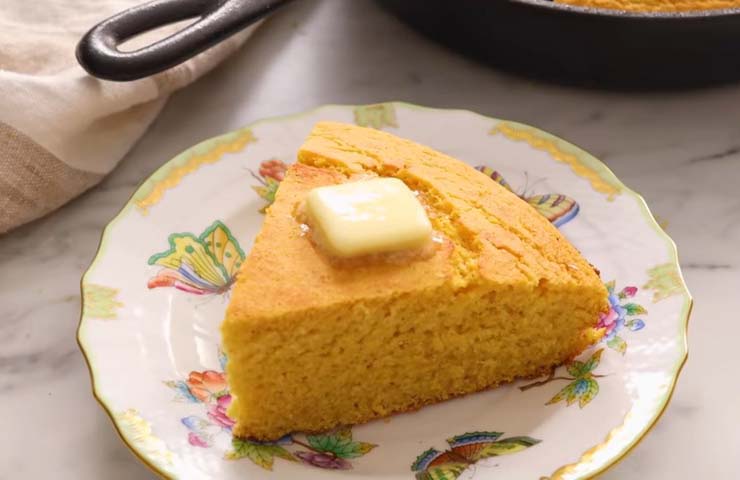 Special Tips
Substitute for lard
You can use several other things in place of lard, including
The easiest lard substitute might be butter.
Coconut oil is a tropical oil that is also a good substitute for lard.
Because vegetable oils are commonly used in baking and cooking, they are an alternative to lard.
The most widely used oil for cooking and good substitute which is olive oil.
Self-raising cornbread and flour
Because we are using self-rising cornmeal and flour, so we don't need to add extra baking powder and salt.
Add more ingredients
If desired, you can add additional ingredients, such as black pepper or any herbs you prefer, as well as butter on top as a garnish to enhance the flavor of this cornbread variation.
Make a better crust
The hot skillet immediately begins to cook the batter, forming a crust similar to searing a steak. Allowing the mixture to cool in the pan helps to keep it from steaming as it sits.
Dont overmix
Avoid overmixing the batter. This can result in tough, dry cornbread. Mix until all of the ingredients are well combined.
More Variations of Aunt Jemima Corn Bread
For gluten-free Aunt Jemima cornbread, most cornbread doesn't have gluten, but you should check the label to be sure. You can use a gluten-free alternative instead of all-purpose flour, like buckwheat flour or almond flour.
For vegan Aunt Jemima cornbread, it's already gluten-free, vegan, and dairy-free, so no worries there. You can use any plant-based milk like almond, coconut, or soy milk. Instead of an egg, which helps hold everything together, you can use two tablespoons of flaxseed.
FAQ
How do you make buttermilk if you don't have buttermilk?
To make an easy buttermilk substitute, combine two tablespoons of vinegar or lemon juice with two cups of whole milk.
Do we need sugar in cornbread?
No! Traditional cornbread is flavorful and contains little to no sugar. If you want to make this recipe a little sweeter, add one tablespoon of sugar.
What else can we use in place of a cast iron skillet?
This cornbread recipe can be made in any oven-safe skillet or metal cake pan. Cast iron will give you a nice crisp crust, but this recipe is delicious regardless. Avoid using an Enameled pan because they do not hold up when heated completely.
What replaced Aunt Jemima's cornmeal?
To be exact, the Pearl Milling Company has replaced Aunt Jemima cornmeal and also other products from the brand.
Should cornbread batter be thick or thin?
To bake cornbread, you usually need a thick batter, but don't make the batter so thick that you can't even pour it in.
What happens if you forget to put oil in cornbread?
If you don't use oil or forget to put oil in the cornbread, it will be dry and crumbly.
What happens if you don't put milk in cornbread?
The main purpose of the recipe will be lost if you do not use milk because it will no longer be a cornbread. Also, if you prefer, you can use milk substitutes such as buttermilk or other milk substitutes.
Is cornbread good for you?
Yes, cornbread is good for you. To begin with, it is high in vitamins due to the use of cornmeal. Also, cornbread contains fewer calories than other types of bread, such as white bread.
Few last Words
We hope you enjoyed our Copycat version of Aunt Jemima Corn Bread Recipe. With this knowledge, we know that you can make this delicious recipe for your family and friends.
So, what are you holding out for? Start baking Aunt Jemima cornbread with cornmeal and flour.
Lindsay G. Cabral is a recipe blogger who specializes in vegan and gluten-free recipes. Lindsay has been blogging since 2012, and her recipes have been featured on popular websites such as Huffington Post, Mind Body Green, and The Kitchn. In addition to her blog, Lindsay is also the author of two cookbooks, Vegan Yum Yum and Vegan Yum Yum for All Occasions. When she's not in the kitchen, Lindsay enjoys spending time with her husband and two young daughters.