Yuzu sauce is a tangy, aromatic citrus sauce that originated in Japan. With its sunny yellow color and zippy flavor, this sauce adds a burst of brightness to any dish it touches. In this blog post, we'll explore everything there is to know about yuzu sauce – from what yuzu is, how to make yuzu sauce, ways to use it, where to buy it, and delicious recipe ideas. Keep reading to become a yuzu sauce expert!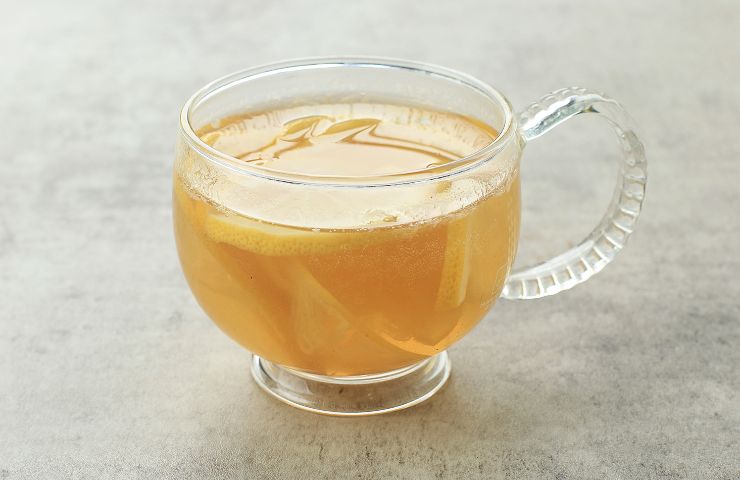 What is Yuzu?
Yuzu is an Asian citrus fruit that is mostly grown in Japan, Korea, and China. It has been cultivated in Japan for over 1000 years and plays an important role in Japanese cuisine.
Yuzu resembles a small grapefruit in size and shape, with a yellow, bumpy skin. The flavor is sour, tart, and fragrant, reminiscent of mandarin, lime, and grapefruit. Unlike other citrus, yuzu contains very little pulp and juice. It is prized more for its aromatic peel and oils.
When ripe, yuzu is harvested between October and December. It continues to be used in cooking applications long after its short harvest season because it can be preserved and processed in various ways.
The taste of fresh yuzu is complex—sour like a lemon with subtle floral notes. When cooked, it develops a bittersweet, honey-like flavor. Both the juice and zest are utilized to impart the quintessential Japanese yuzu essence.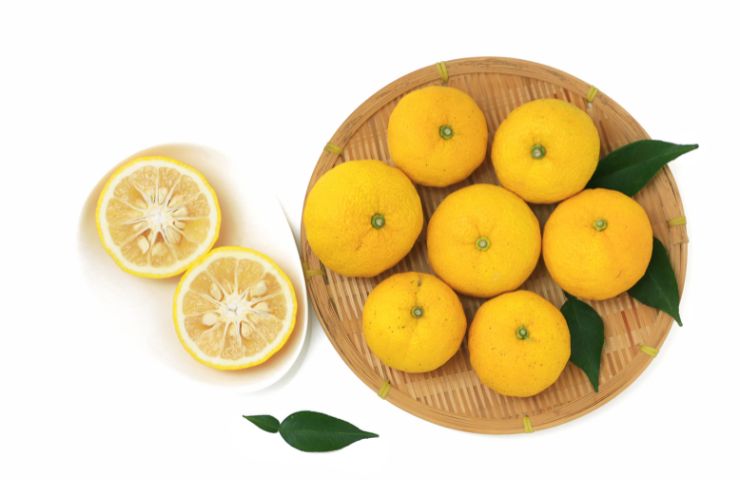 How to Make Yuzu Sauce
Yuzu sauce only requires a few simple ingredients:
Yuzu juice
Soy sauce
Mirin (sweet Japanese rice wine)
Dashi (Japanese stock)
Equal parts yuzu juice, soy sauce, and mirin are combined together with a splash of dashi to make the base sauce.
Here is a basic yuzu sauce recipe:
Ingredients:
1/4 cup yuzu juice
1/4 cup soy sauce
1/4 cup mirin
2 tbsp. dashi stock
Instructions:
Step 1: In a small bowl, combine the yuzu juice, soy sauce, mirin, and dashi.
Step 2. Whisk well to fully incorporate.
Step 3: Taste and adjust seasoning if desired. Add more yuzu for tartness, soy for saltiness, or mirin for sweetness.
Step 4: Use immediately or refrigerate for up to 1 week.
The proportions can be adjusted based on personal taste. Some versions use equal parts juice, soy sauce, and sugar instead of mirin. Others incorporate additional ingredients like grated ginger, garlic, sesame oil, rice vinegar, sake, or chili flakes.
The beauty of yuzu sauce lies in its versatility – it can be tweaked in many ways while retaining its characteristic citrus punch.
How to Use Yuzu Sauce?
This bold, fragrant sauce livens up everything from grilled meats to fresh vegetables. Here are some of the most popular ways to use yuzu sauce:
As a Marinade: Yuzu sauce makes an excellent marinade for proteins like chicken, beef, pork, seafood, or tofu. The acid helps tenderize and infuse flavor. Marinate proteins for 30 minutes up to overnight before cooking.
As a Salad Dressing: Drizzle yuzu sauce over fresh green salads, or use it to dress grain and veggie bowls. Pair it with avocado, cucumber, cherry tomatoes, and peppery greens like arugula. For a creamy dressing, whisk in some olive oil and honey.
As a Sauce: Serve yuzu sauce alongside or spooned over grilled or roasted vegetables, fish, chicken, or noodle dishes. The bright flavor complements charred foods.
As a Dip or Drizzle: Use yuzu sauce as a dip for tempura, shrimp, potstickers, or fresh summer rolls. Or drizzle over sushi, poke bowls, or chilled soba noodles. The tangy sauce helps cut through rich flavors.
Dressings and Vinaigrettes: Add yuzu sauce to any dressing in place of regular vinegar or lemon juice. Its flavor really shines in vinaigrettes paired with spicy greens, roasted vegetables, or creamy salads.
Sauces and Condiments: Stir a spoonful of yuzu sauce into mayo to make yuzu aioli. Or blend it into ponzu, teriyaki, and other savory sauce recipes. Add it anywhere you want a pop of citrus flavor.
As you can see, the possibilities are endless! Yuzu sauce is extremely versatile in both Asian and non-Asian cuisine. A little goes a long way in brightening up any dish.
Where to Buy Yuzu Sauce?
As yuzu's popularity spreads beyond Japan, fortunately, finding yuzu sauce worldwide is becoming easier. Here are some places to look:
Japanese or Asian supermarkets: Yuzu sauce can be found in the condiments aisle near other Asian sauces and pastes. Popular brands include Yamajin and Ohsawa.
Online retailers: Amazon, specialty Japanese grocery sites like Yamibuy, and independent food shops offer various yuzu sauce brands.
DIY: Make your own from fresh yuzu, soy sauce, mirin, and dashi. While not authentic, lemon/lime juice makes a decent substitute.
Specialty grocery stores: Some upscale supermarkets like Whole Foods may carry yuzu sauce in their Asian ingredients section.
If you can't find premade yuzu sauce, look for bottled yuzu juice which can be combined with other ingredients to mimic the flavor. Yuzu kosho (a spicy yuzu paste) is another great way to get that yuzu citrus punch.
Tips for Using Yuzu Sauce
Here are some handy tips to get the most out of this stellar sauce:
Start with a small amount. Yuzu sauce is highly concentrated. Add just a 1/2 tsp at first, taste, then increase to desired flavor.
Look for 100% yuzu juice in the ingredients list. Avoid versions diluted with water or additives.
Refrigerate after opening for maximum freshness. Yuzu sauce keeps for about 1-2 weeks.
Add it at the end. Drizzle over finished dishes to preserve the bright flavor. Cooking dulls the citrus notes.
Zest it over everything! Yuzu zest contains lovely floral oils. Garnish pasta, roast chicken, or vanilla ice cream.
Use both juice and zest. They each impart unique yuzu flavors. Juice adds tartness while zest gives a lovely aroma.
Try it in cocktails and drinks! Yuzu's complexity works in martinis, spritzers, tea, lemonade, and many other beverages.
Make it yourself for the freshest flavor. Homemade sauces have a lightness and vibrancy that bottled sauces may lack.
Why Yuzu Sauce is Having a Moment?
Yuzu has been gaining popularity far beyond its native Japan in recent years. Here are a few reasons why this lovely citrus is having a major moment:
Unique and complex flavor: Yuzu stands out from standard lemons and limes with its floral, honeyed notes. The complexity wins over tastebuds.
Perfect for modern cuisine, Yuzu's balance of tart and sweet suits contemporary cooking trends focused on bold flavors.
Health benefits: Like other citrus, yuzu contains vitamin C and other antioxidants beneficial for immunity and overall health.
Versatility: This blog shows that yuzu sauce can be used in endless savory and sweet applications from dressings to dessert.
Exotic yet approachable: While novel to many in the West, yuzu has a certain familiarity. The sauce form makes it easily incorporable into everyday cooking.
Sustainable agriculture: Yuzu groves don't require extensive irrigation or continual re-harvesting like lime and lemon trees, making production relatively eco-friendly.
Trendiness: Yuzu hits all the right notes to draw interest among hip urban foodies and influential chefs like David Chang who adore its vibrancy.
Yuzu has emerged as a rising superstar ingredient with its photogenic quality, energizing taste, and flair for fusion cuisine. But it's more than just hype – yuzu sauce delivers on its promise of a flavor punch. A squeeze adds an irresistible zing that brightens everything it touches.
So head to the store to grab a bottle of this liquid sunshine, or whip up a batch at home. Let the magic of yuzu transform your kitchen into a citrus lover's paradise!