Have you ever taken a bite of a tender, melt-in-your-mouth Mexican dessert and thought, "I need this recipe!" Well, friends, today I'm sharing my favorite recipe for panocha, a caramel-like candy made from piloncillo, sugar, and nuts. This sweet treat is perfect for celebrating Mexican holidays or anytime you need a little dulce pick-me-up.
With just a few simple ingredients, you can make these moreish candies right in your own cocina (Kitchen). The aroma while it cooks is heavenly, and the flavor will transport you straight to the mercados of Mexico! Won't you join me in making panocha? Yes? Then, let's make the most delicious panocha recipe ever!
What is Ponocha?
Panocha is a traditional Mexican candy made from just a few core ingredients like piloncillo, unrefined cane sugar that provides a rich caramelized base flavor. Sugar, nuts, milk, and sometimes lime also go into this sweet treat. When cooked and cooled, panocha sets into a smooth, sliceable, fudgy texture that gets thick and sticky as it melts on your tongue. Molded into fun shapes and colors, this popular candy is a nostalgic treat, often sold as street food and enjoyed during Mexican holidays like Day of the Dead for its decadent taste and texture.
Panocha is a sweet treat with variations in different cultures. In different cultures, it typically involves sweet preparations using different types of sugar. There are Mexican, Mexican-American, Sonoran, Spanish, Philippine, etc. cultures.
History Behind This Panocha Recipe
Panocha has a long, sweet history in Mexican culture. It originated in the colonial era when Spain brought sugarcane to Mexico. Indigenous people combined European sugar with native ingredients like cinnamon, pumpkin seeds, peanuts, and almonds to create unique candies. Panocha was sold in local markets and street stalls, becoming a beloved treat across the country.
As Mexican immigrants came to America, they brought treasured panocha recipes with them. Today, it remains a nostalgic candy that connects people to tradition. My recipe pays homage to generations of Mexican cooks who crafted this distinctive dulce from piloncillo sugar, nuts, spices, and love. Every bite tells a story.
How Does Panocha Taste Like?
Panocha is a traditional dessert with a unique taste. It has a complex sweetness with an earthy, molasses-like flavor from piloncillo sugar and hints of caramel and brown sugar. It starts with a nutty crunch that gives way to an ultra-smooth, chewy, fudgy texture as it melts on your tongue. Tart lime and creamy milk soften the bold sweetness.
Each bite is a sensory experience – aromatically enticing, initially crunchy, and then satisfyingly sticky and caramel-like. Panocha tastes nostalgic yet freshly made, evoking the flavors of traditional Mexican street treats.
How To Make Mexican Panocha Candy at Home
Ingredients:
5 ounces butter
5 ounces Milk
11/2 (1.5) cups brown sugar
1/4 teaspoon salt
1/2 cup confectioners sugar
1 tsp. vanilla extract
1 cup toasted walnuts, chopped
Equipment:
Saucepan
Stand Mixer or Mixer
Step-by-Step Instructions
Step 1: Prepare the Saucepan and Ingredients
Place a saucepan on the stove and add the butter, milk, brown sugar, and salt.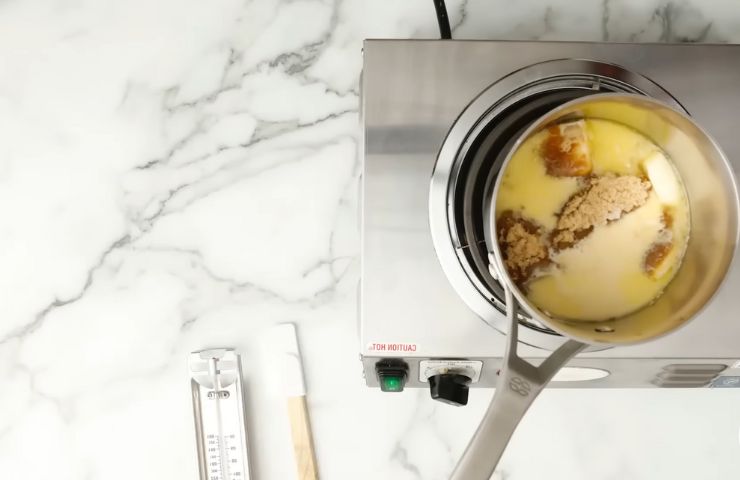 Step 2: Cooking the mixture
Then, Bring it to a boil and, stirring randomly, simmer it at 236°C for about 25 minutes. Remove the saucepan from the stove when the mixture is fully melted and turns brown color.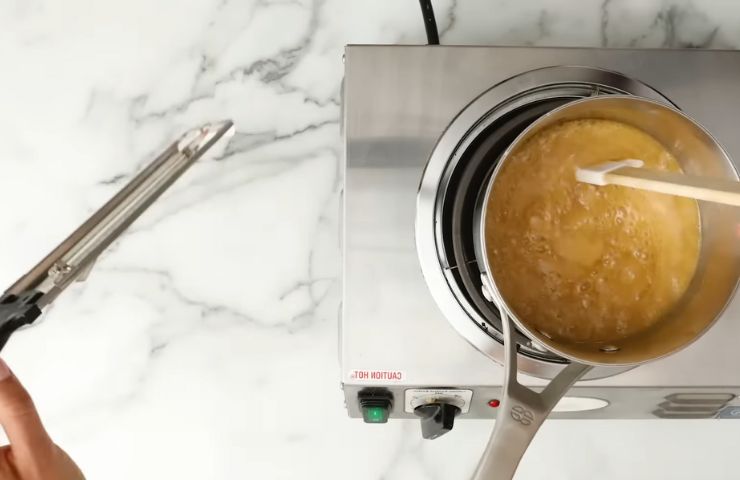 Step 3: Mixing and Beating
Pour the mixture into the stand mixer, add the confectioner's sugar, vanilla extract, and toasted walnuts, and beat for about 2-4 minutes until the mixture becomes smooth and thick.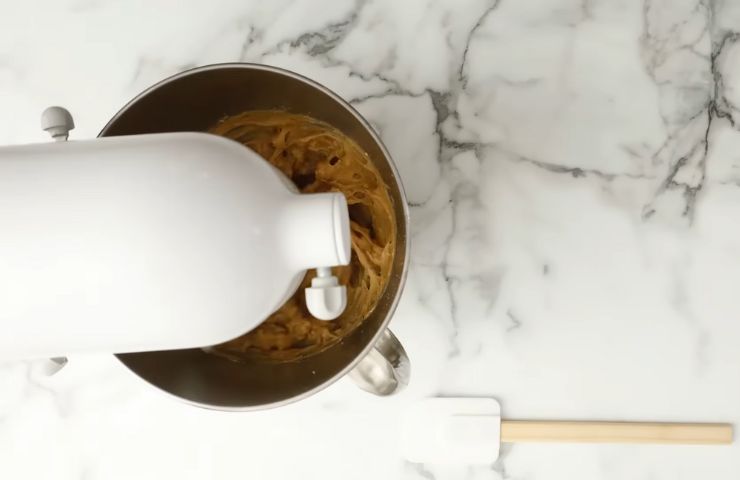 Step 4: Chilling
After that, Pour the mixture into a greased loaf pan lined with plastic wrap, leaving a 2-inch overhang, and place it in the refrigerator until firm, about 25 minutes.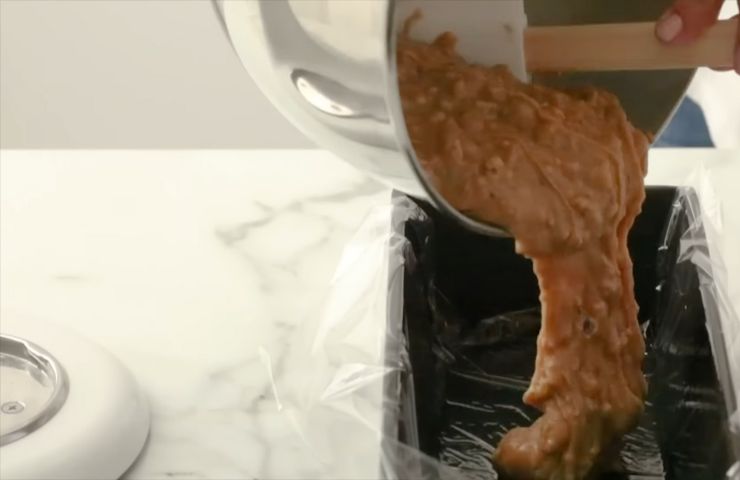 Step 5: Serving
Finally, remove it from the refrigerator, cut it into pieces you like, serve, and enjoy the deliciousness of panocha candy.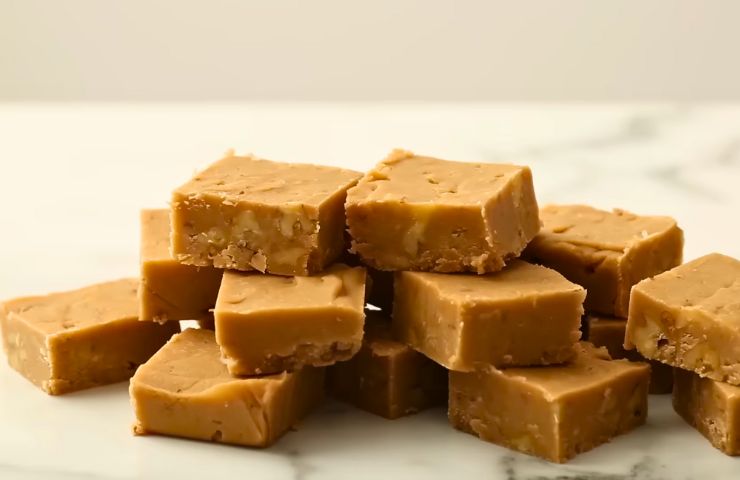 Special Tips and Notes:
Use brown sugar of good quality. This will change the taste of the panocha in a big way.
Don't cook the mixture too much. Overcooking the panocha will make it hard and grainy.
If you don't have a stand mixer, you can beat the mixture with a hand mixer or a whisk. Just make sure to beat it until it's thick and smooth.
Wait until the fudge is completely firm in the refrigerator before cutting it into pieces.
For your own unique spin on this classic recipe, experiment with different nuts or flavorings.
FAQs
Can you make panocha with a different kind of sugar?
Yes, you can use a different kind of sugar to make panocha. Brown sugar is used in the traditional recipe, but white sugar, raw sugar, or coconut sugar can also be used. The final product may have a different taste and feel depending on the type of sugar you use.
What is the most popular type of panocha recipe?
The traditional Mexican recipe for panocha is the most popular type. Mexican panocha is made with brown sugar, milk, and butter.
How long should I store panocha?
Panocha can be kept at room temperature for about two weeks in a container that keeps out the air. It can also be kept in the refrigerator for up to 1 month.
Conclusion
As you take that first heavenly bite of tender, melt-in-your-mouth panocha, you'll be glad you tried this handmade Mexican candy. Made from just a few simple ingredients like piloncillo sugar and nuts, this dulce treat evokes the flavors of traditional mercados. The aroma while it simmers, and the smooth, fudgy texture once cooled, are so nostalgic. I hope my easy panocha recipe inspires you to make this moreish candy in your own cocina. You won't regret it!
Lindsay G. Cabral is a recipe blogger who specializes in vegan and gluten-free recipes. Lindsay has been blogging since 2012, and her recipes have been featured on popular websites such as Huffington Post, Mind Body Green, and The Kitchn. In addition to her blog, Lindsay is also the author of two cookbooks, Vegan Yum Yum and Vegan Yum Yum for All Occasions. When she's not in the kitchen, Lindsay enjoys spending time with her husband and two young daughters.