Long John donut with Whipped Cream Recipe is a pastry recipe for rectangular-shaped donuts filled with cream or custard.
Many people are already familiar with this restaurant because of their great and simple snacks, desserts, and dishes, such as this delicious donut with a sweet spot in everyone's heart.
This recipe is a delectable and decadent treat for a special occasion or anyone with a sweet tooth! So, if you're looking for an authentic donut recipe from the famous Long John restaurant, this is the recipe for you.
What is a Long John Donut?
The Long John is a rectangular bar-shaped, yeast-risen pastry similar to a donut that is either completely covered in glaze or topped with cake icing. These donuts are usually filled with custard or whipped cream with jam. Long John is a term used in the Midwestern United States and Canada, and it has also been used in Texas.
Ingredients
For the yeast mixture
130 ml lukewarm milk, plain
1 tsp sugar
1 tsp instant dry yeast
For making the Dough
250g All purpose flour
50g sugar
¼ tsp of salt
1 egg yolk
50g unsalted butter
For Simple Whipped cream
200g salted butter
100g sweet condensed milk
1 tsp vanilla extract
For frying
For Garnish
Strawberry jam
Powdered sugar
Tools
Measuring cup
Measuring spoons
Large mixing bowl
Large mixing cup
Small bowl
Stand Mixer
Frying pan
Tray
How To Make Long John Donut With Whipped Cream
Step 1: Making Yeast mixture
First, combine 130 mL of plain lukewarm milk, 1 tsp sugar, and 1 tsp instant dry yeast in a bowl or large cup. Mix the ingredients with a spoon well and set aside for 5-10 minutes.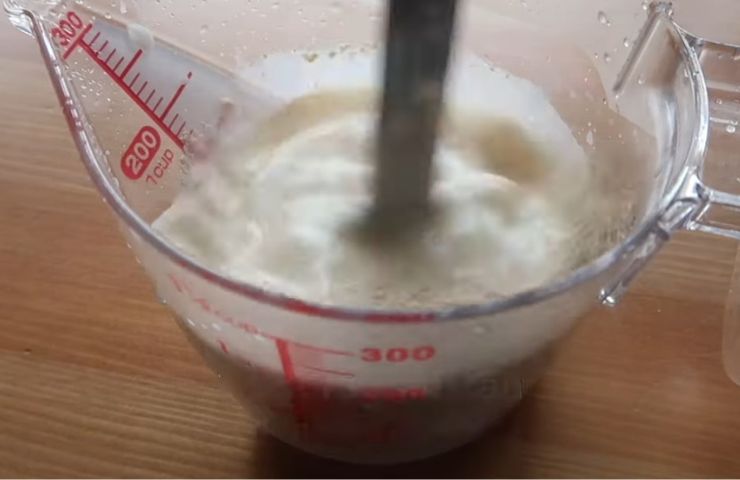 Step 2: Combine the dry ingredients
In another large mixing bowl, combine 250g all-purpose flour, 50g sugar, and 1/4 tsp salt, and mix everything with a spoon.
Step 3: Add egg yolk and yeast mixture
Next, add 1 egg yolk into the flour mix bowl, and right after, add the yeast mixture into the bowl.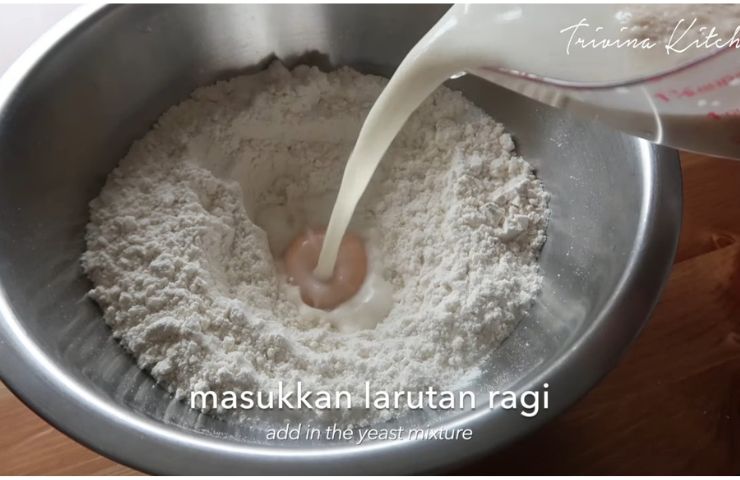 Step 4: Mix the ingredients
With a wooden spoon, now mix all the ingredients nicely. Keep stirring the spoon until you get a nice batter.
Step 5: Now knead
When you are done with the spoon now, use your hands to knead and do that for another 1 to 2 minutes.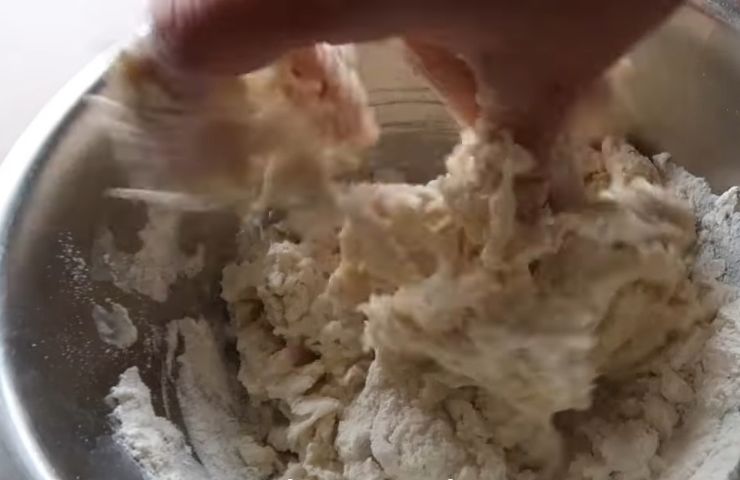 Step 6: Time to add butter
When your dough becomes sticky and forms a round ball shape, add 50g of butter to the bowl and knead for another few minutes.
Step 7: Make the dough smooth
Next, transfer the dough onto the working surface and now knead the dough until smooth and elastic.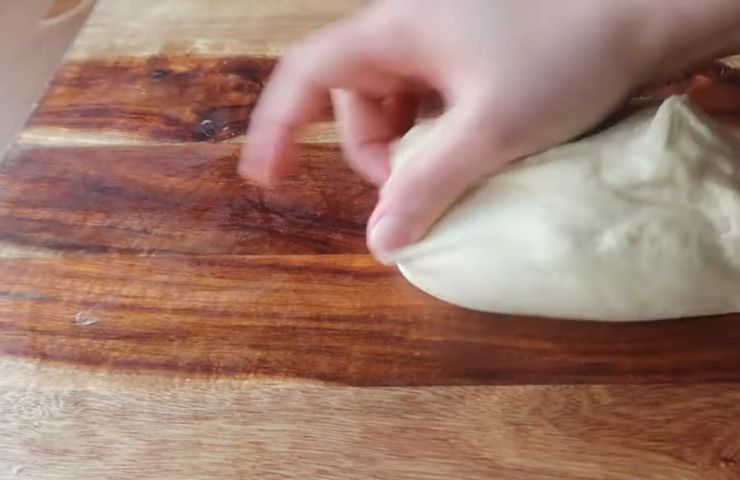 Step 8: Checking whether the dough is ready or not
Make a windowpane text to check if the dough is ready or not. Stretch the dough. If the dough forms a thin membrane, then it's done and ready.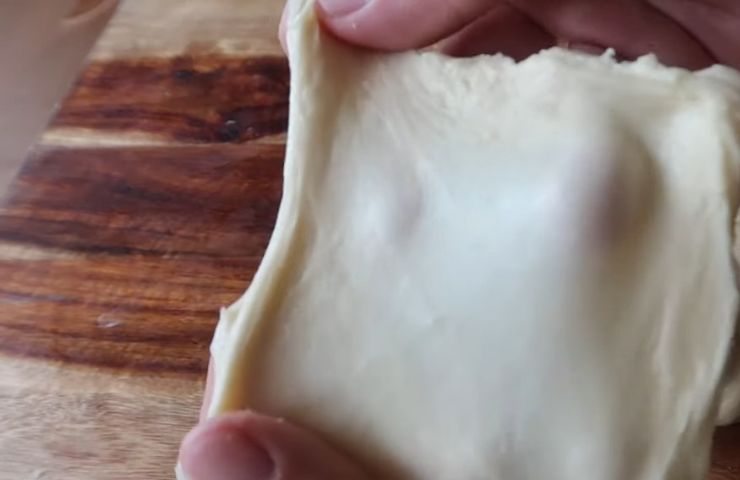 Step 9: Let the dough rise
Cover the dough and let it rise perfectly until it's double in size, or wait for another 1-2 hours minimum.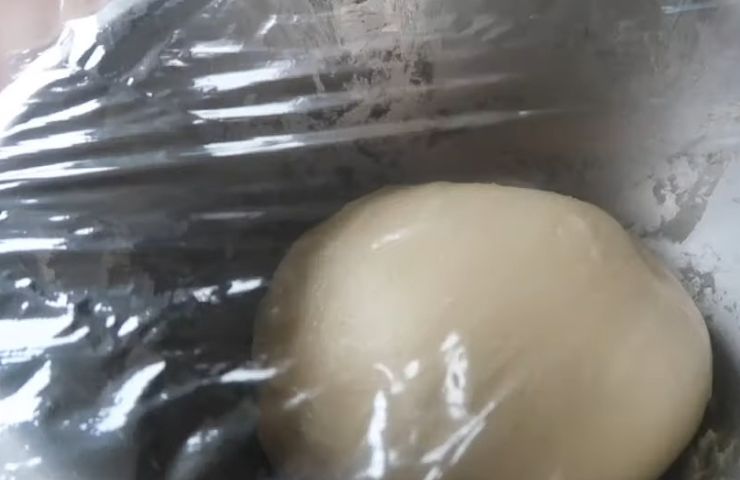 Making The Simple Cream
Step 10: Beating the butter
Now take another bowl and add 200g of butter, and beat the butter nicely with the tool until it's smooth and fluffy.
Step 11: Adding condensed milk
Next, add 100g condensed milk into the bowl and beat until white and fluffy. After that, add 1 tsp of vanilla extract. And beat until combined well.
Step 12: Preparing the cream piping bag
Put the whipped cream in a piping bag and leave it aside.
Making The Dough
Step 13: Make the dough a rectangular shape
Bring the dough back, and we will roll it until it's 1cm thick and rectangular in shape.
Step 14: Cut the dough into pieces
Now cut the dough into 8 parts, cover it, and let it rise for 20-30 minutes.
Fry And Fill The Donut
Step 15: Time to fry the dough
Next, preheat the oil on a pan with low heat, fry the donuts over low heat, and flip it when the bottom side is brown. And turn or flip the donuts just once.
Note: Drain the excess oil and let it cool down.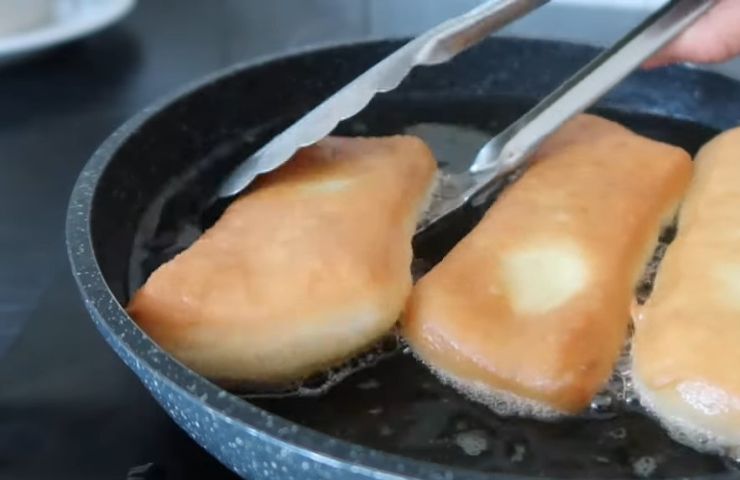 Step 16: Filling with Butt
When the donuts cool down, cut them in the middle, fill them with whipped cream, and use strawberry jam to decorate them.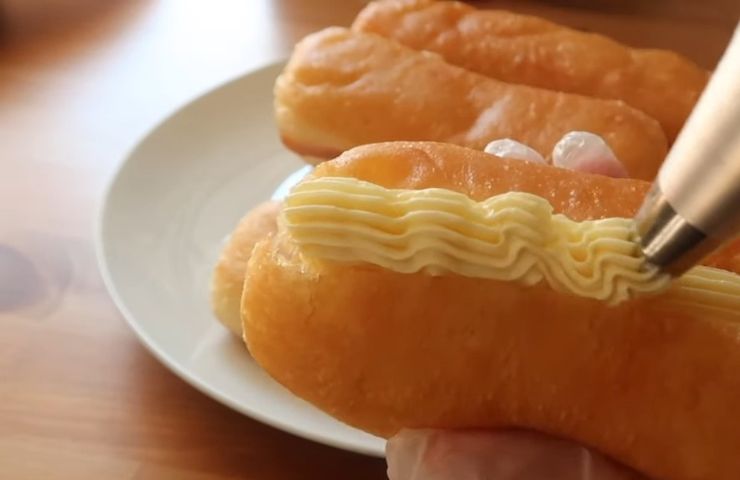 Step 17: Garnish and ready to serve
Now sprinkle powdered sugar on top of the donuts, and Now it's ready for serving, and you can eat it immediately.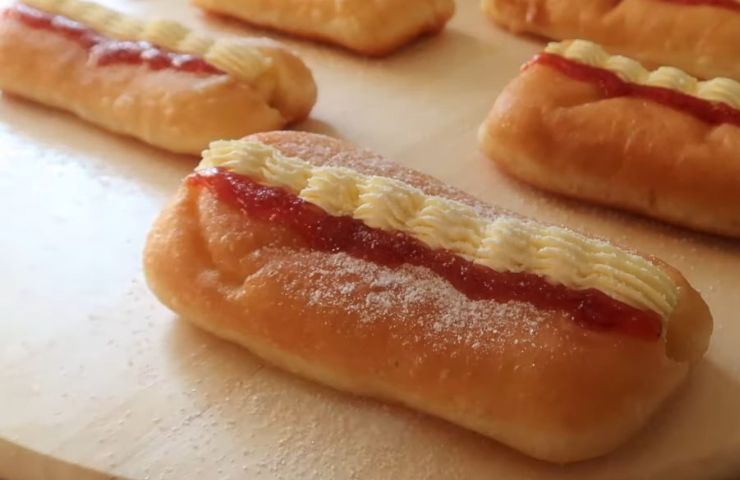 Tips And Tricks
If you like, you can use buttercream instead of whipped cream to fill the middle of the Long John donuts.
It is possible to do this without a thermometer, but using one to get the oil to the proper temperature eliminates all guesswork.
If you want to make the dough the day before, you can make this recipe in just a few minutes, so if you have guests or want to eat this, try to make the dough ahead of time to save time.
FAQs
How many calories are in Long John donuts?
There are around 230 to 245 calories in one piece of Long John Donuts if you buy the original or follow this recipe.
How many carbs are in a Long John donut?
If you follow the original recipe or buy it from the restaurant, one Long John donut contains approximately 18.5 to 20g of carbs.
Is it okay to use quick-rise yeast in Long John Donuts?
Yes, it is. Quick-rise yeast is the same as instant yeast.
Is it okay if I bake the Long John donuts?
No, the exact method is to fry the donuts because Long John fries their dough, so we do not recommend baking them because the flavor and taste will be different.
Can I store these Long John donuts in the freezer?
You can freeze the donuts, but I wouldn't recommend it. These Long John donuts are best eaten fresh. Donuts that are more than a day old are no fun!
Is it better to use all-purpose flour or bread flour?
I've used both flours and haven't noticed any difference in the results. They both make beautiful, perfect donuts.
Conclusion
We have reached the end of our recipe, and we would like to mention that the Long John donut with Whipped Cream Recipe is a delicious dessert that is simple to make at home with few ingredients and is also inexpensive to make.
For anyone who enjoys donuts, this recipe is a must-try because, once you try this donut with cream from Long John version, you won't be disappointed. Enjoy this sweet treat with your family and friends!
I'm Zoey, and I love to cook.
I make all my meals at home, which means that every day is a new adventure. I have no idea what I'll be cooking that day—it could be anything from pancakes to lasagna to kabobs to chicken soup—but it always turns out delicious.