Protein ice cream is a tasty and refreshing way to increase your protein intake. Many people will say, and it may also appears that eating ice cream would negate all of the hard work and benefits of exercising.
You may always be afraid of eating ice cream and gaining fat but fear not because the ingredients in Greg Doucette Protein Ice Cream Recipe are fat-free.
Also, it is proven that the ingredients in these healthy snacks are the same as those in a post-workout smoothie. But this time, instead of a smoothie, it's deliciously creamy protein ice cream.
So without wasting any more time, let's get started making our homemade version of the well-known and popular Greg Doucette Protein Ice Cream.
Why You'll Love this Eating?
This protein ice cream is so healthy that you can have a few scoops for breakfast. And it's an excellent way to build up your metabolism!
Also, this ice cream recipe can be made in a variety of ways. Continue reading to learn about all the different variations, tips, and ideas for making an ice cream recipe that isn't overly sweet but still delicious and nutritious at the same time.
Greg Doucette Protein Ice Cream Ingredients
150 grams of strawberries (Frozen)
150 grams of Ice Cubes
45 grams of Protein Powder (I used gold standard whey)
1/2 tsp Xanthan Gum
80 ml of Coconut (or Almond) Milk
Equipment That You Will Need
1 Kitchen Aid Blender.
Small bowl
Spoon
How To Make Greg Doucette Protein Ice Cream
Step 1: Frozen strawberries
We'll begin by putting 150 grams of frozen strawberries in the blender as our first ingredient.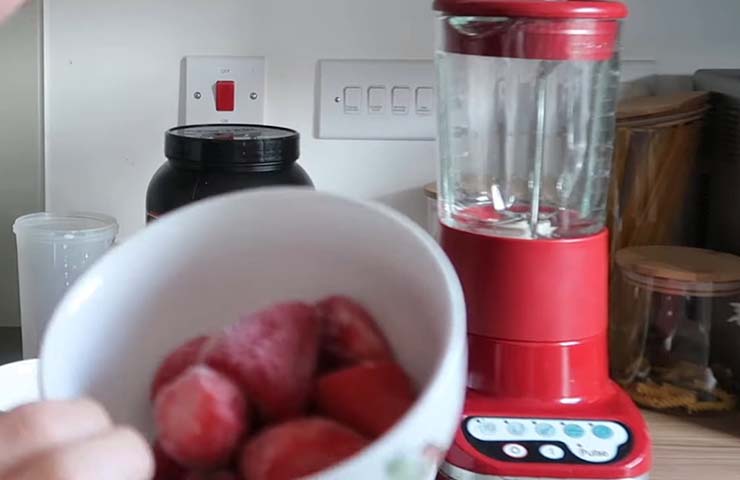 Step 2: Adding an Equal amount of ice
Following that, we will add equal amounts of ice to the strawberries. We'll need 150 grams of ice, which we'll put in the blender.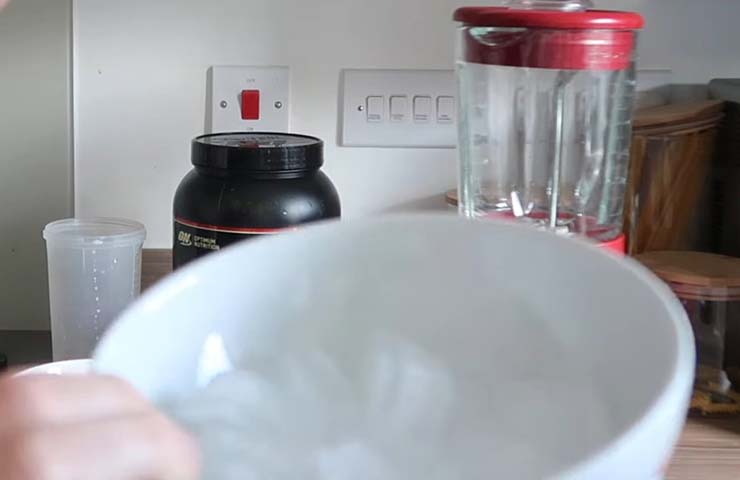 Step 3: Protein powder and Xanthan Gum and milk
In this step, we will add 45 grams of protein powder (we used gold standard whey in this recipe), 80 ml of coconut milk, and lastly add 1/2 teaspoon of Xanthan Gum.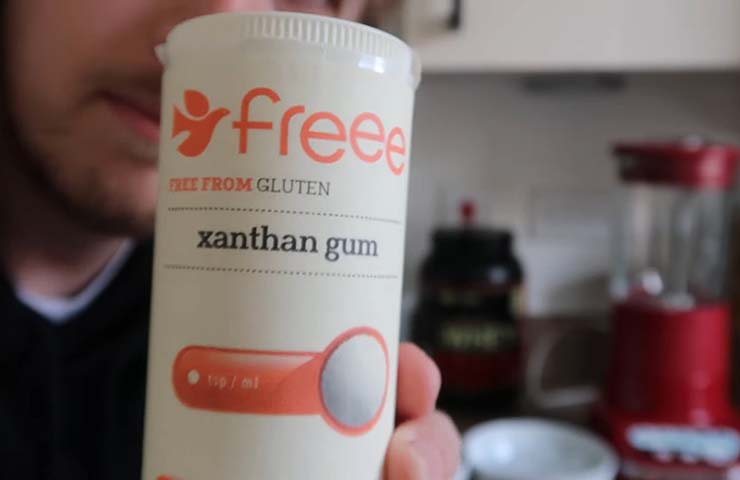 Step 4: Time to start Blending
Now we will start the blending machine; you need to blend the mixture for around 2-3 minutes or until you see an ice cream alike creamy mixture or a thick cream.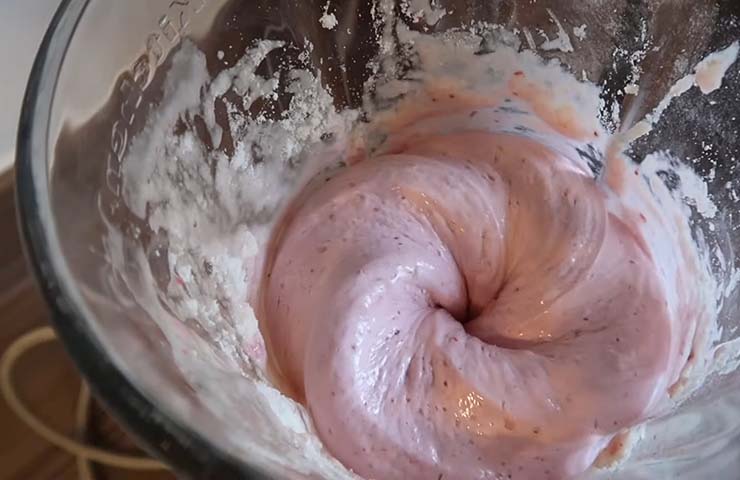 Note: Always remember that we are mixing a protein ice cream, and we added a lot of ice, so blending the ice with other ingredients, we will need a strong blending machine.
Step 5: Ready to serve
When the blending is done, it's time to serve the protein ice cream in a bowl so that you can enjoy it.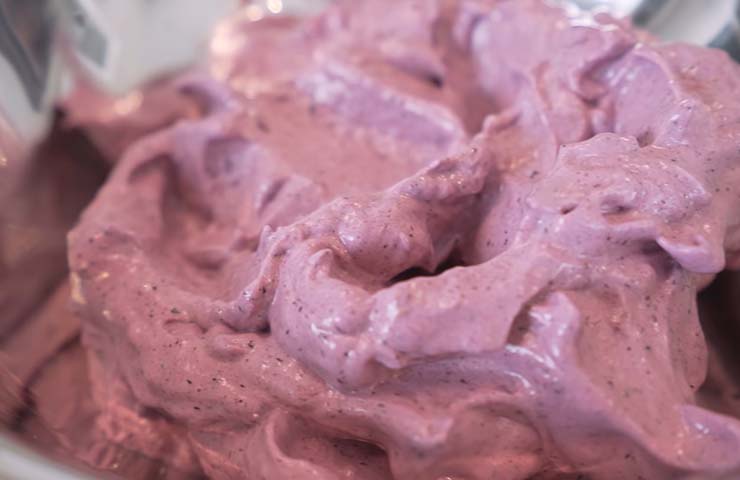 Tips and Tricks
Frozen avocado: If you prefer, you can use frozen avocado, which is the most keto-friendly fruit in the entire world and will give your protein ice cream more nutrition as well.
Dairy-free milk: We have used coconut milk, but you can replace the milk with almond milk, which is also dairy-free. You can also try oat milk, and there are more dairy-free milk options available for you to choose from.
More berries or fruits: If you like, you can add more berries like blueberries, raspberries, or any other fruits you like, but we don't recommend using bananas.
Nutrition Facts
| | |
| --- | --- |
| Calories | 249 calories |
| Carbs | 35g |
| Protein | 2g |
Note: This is the amount of nutrition per serving.
FAQs
Is this Ice Cream healthy?
You can bet on it! This ice cream contains nutritious ingredients and no refined sugar or artificial preservatives. It has more fiber and less sugar than traditional ice cream while remaining delicious.
Is this ice cream dairy-free?
Yes, this protein ice cream is dairy-free. I used coconut milk in this recipe, but you can use any non-dairy milk as long as it is low in carbs.
How do you store protein ice cream in the freezer?
The best way to store homemade ice cream is in a freezer-safe dish or an air-tight plastic container.
Can I add bananas to protein ice cream?
No, I do not recommend adding bananas to this ice cream. Bananas contain too much natural sugar and carbs to be a keto-friendly option.
Is protein powder keto-friendly?
In our recipe, we have used Gold-standard whey which is keto-friendly. However, not all protein powders are low-carb or sugar-free. Before purchasing protein powder, read the ingredient label.
Is this protein ice cream gluten-free?
Yes, because all of the ingredients used to make this protein ice cream are gluten-free, and we also want to mention the protein powder we have used is gluten-free because whey protein does not contain gluten.
Conclusion
Most traditional ice cream has milk, heavy cream, and egg yolks as its base. All these ingredients contain some protein, but they don't necessarily fit into a healthy diet.
On the other hand, Greg Doucette Protein Ice Cream Recipe contains added protein, most of the time plant-based or whey protein powder, and also low-fat or non-dairy milk. Sometimes frozen fruit like avocados, strawberries, or mangoes is blended into the base to provide creaminess.
Moreover, protein ice creams lower the calories and number of net carbs. It is much healthier and higher in protein than regular ice cream.
Last Updated on February 19, 2023 by Eleanor
Lindsay G. Cabral is a recipe blogger who specializes in vegan and gluten-free recipes. Lindsay has been blogging since 2012, and her recipes have been featured on popular websites such as Huffington Post, Mind Body Green, and The Kitchn. In addition to her blog, Lindsay is also the author of two cookbooks, Vegan Yum Yum and Vegan Yum Yum for All Occasions. When she's not in the kitchen, Lindsay enjoys spending time with her husband and two young daughters.