We always try to have a particular dish on our menu for every holiday. We prefer to serve a side dish like Brenda Gantt Green Bean Casserole alongside a main course, and this is a simple, unique, healthy, and tasty side dish when the thick sauce is mixed up with the snappy beans and the crisp onion on top. You get a nostalgic vibe whenever you take a bite and with every crunch inside your mouth.
The Green Bean Casserole dish was once known as "green bean bake," but it was only served on special occasions. But nowadays, this versatile and tasty dish is quickly becoming a popular staple on dinner tables across the country as a regular side dish.
Brenda Gantt's Green Bean Casserole is one of the easiest recipes to prepare at home. It's simple to make because the ingredients can be found in a typical home kitchen, so gather all the ingredients and the equipment and follow the easy recipe.
Ingredients
A gallon of green beans.
2 cans of cream of mushroom soup.
1 container of sulfur cream cheese.
1 tablespoon of butter.
Crispy dried onion rings (as per taste).
Equipment That You Will Need
Colander
2 big bowl
Spoons
Spatula
Pan
Method Of Making Brenda Gantt Green Bean Casserole
Step 1: Cleaning up the canned beans
Cut the lid off the container of the seasoned green beans and drain the liquid by putting them into a colander. Ensure all the liquids are drained from the beans, then put them in a big bowl.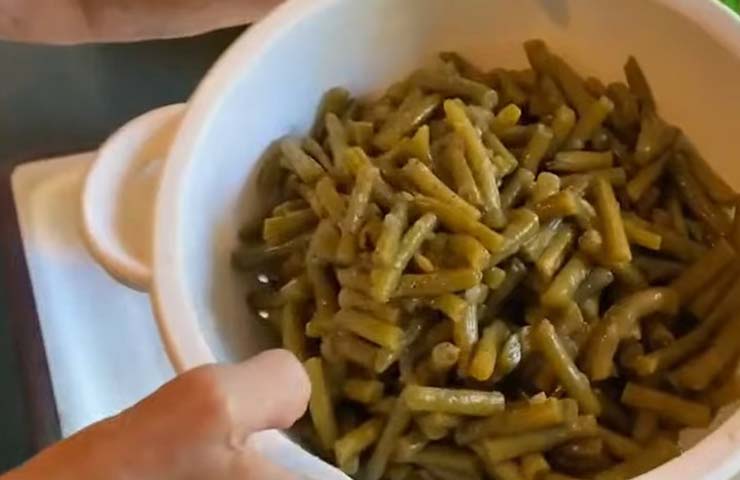 Note: You can use plain beans, but you must add your own seasoning. You can season with salt, pepper, and whatever else you like.
Step 2: Make a thick sauce
Use two cans of cream of mushroom soup, one container of cheese, and a tablespoon of butter. Put them all in a bowl and mix them with a spatula or whatever you have in your kitchen, but be sure you're mixing them properly, so they turn into a thick sauce.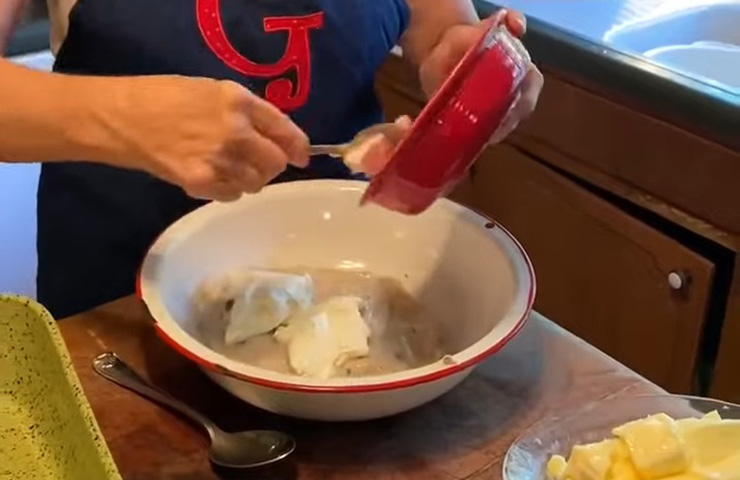 Step 3: Mix the sauce and the beans together
When you are finished making the thick sauce, bring the bowl of beans. Now put the thick sauce in the bowl of beans and now remix those nicely so the sauce gets mixed with the beans properly.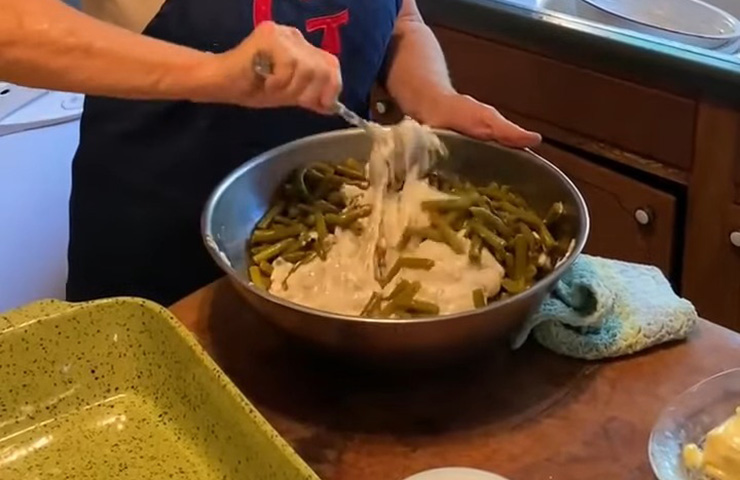 Step 4: Bake the thick creamy cheesy mixed beans
Preheat the oven to 350°F and place your microwaveable pan in the oven. You don't need to cook it. You need to bake your dish until it gets bubbly. If you overheat or overcook this dish, the flavor will be lost.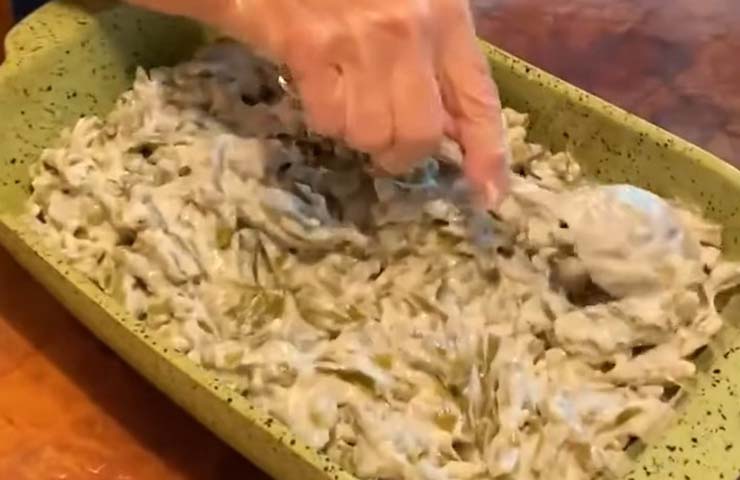 Step 5: The finishing touch
After baking the casserole, bring it out of the oven, and you can smell a pleasant fragrance. Then cut the lid off or unzip the pack of crispy onion rings and sprinkle them on top of the casserole.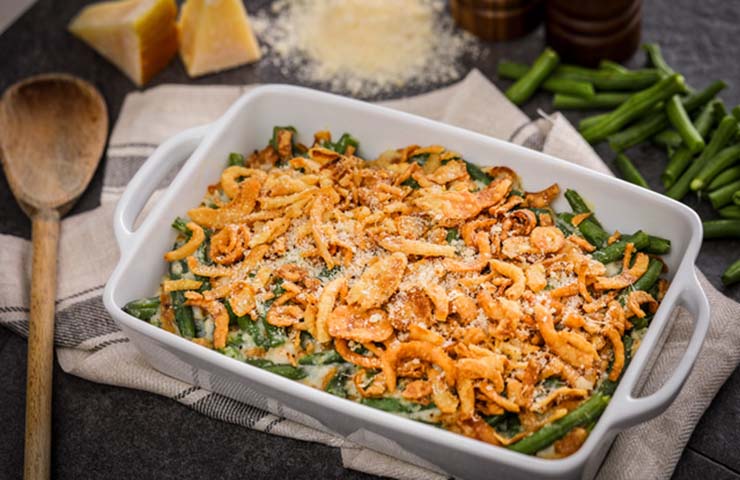 Tips and Tricks
You can add bacon to the casserole.
You can use green beans instead of canned beans.
Fresh green beans give the most beautiful flavor and texture. They aren't soggy like canned green beans.
You can use broccoli instead of green beans.
Storing process: Let the casserole cool down to room temperature and wrap it with plastic wrap and foil; you can keep it for up to 7–10 days.
Reheat process: You can enjoy it later and preheat it in the oven at 350 °F. Heat for 10 – 20 min.
FAQs
Why is my green bean casserole so soupy?
The sauce you added to the casserole should be thick; if it's not, it can be soupy. Make the sauce as thick as possible.
How many days in advance can you make green bean casserole?
You can prepare it up to 3 days ahead (uncooked). Refrigerate the dish after covering it with foil, and store it for up to 3 days.
Is it better to use fresh or canned green beans in a casserole?
The difference between fresh beans and canned beans is the seasoning. Fresh beans need seasoning, and canned ones have seasoning inside.
Conclusion
This dish, without question, has captured many Americans' hearts and taste buds. With its delicious, crispy, juicy, and mouth-watering qualities, it is no surprise that this dish has become a favorite among people of all ages.
The ease of preparation of this dish is another reason why it has become so widely loved. It is simple to make at home, allowing families to enjoy a tasty and nutritious meal together. When you serve it as a side dish or as a main course, this dish will leave a lasting impression on those who try it.
The combination of flavours and textures makes it an irresistible treat that cannot be forgotten. Brenda Gantt's green bean casserole is one of the simplest recipes, as it tastes even better.
Lindsay G. Cabral is a recipe blogger who specializes in vegan and gluten-free recipes. Lindsay has been blogging since 2012, and her recipes have been featured on popular websites such as Huffington Post, Mind Body Green, and The Kitchn. In addition to her blog, Lindsay is also the author of two cookbooks, Vegan Yum Yum and Vegan Yum Yum for All Occasions. When she's not in the kitchen, Lindsay enjoys spending time with her husband and two young daughters.