If you are here for the authentic recipe from the infamous Aunt Myrna, you are going to get just the thing. Not being judgmental of your food choices and definitely praising your liking for diversity and exploring mentality, here we are presenting the easiest step-by-step recipe of Aunt Myrna's party cheese salad.
This party cheese salad recipe contains completely opposing flavors, which may appear weird to some extent. For example, pineapples with bell pepper or cream cheese, as well as other items such as lime Jell-O.
You might initially feel strange about this Aunt Myrna recipe, but if you simply trust the process and enjoy foods that are sweet, you'll adore it without a doubt. So, stay with us until the end to learn some extra tips and tricks to improve it to your taste.
Ingredients
1 package of cream cheese, softened
1 tin full of shredded pineapple
1 cup of American cheese
Pimentos
Whip Cream
Lemon Jell-O
1 cup of mayonnaise
1 tablespoon of Worcestershire sauce
1 cup of shredded cheddar cheese
1 cup of chopped celery
1 cup of chopped bell pepper
1 cup of chopped pecans
Paprika for garnish
Tools
Mixing bowl
Mixing spoon or electric mixer
Measuring cups and spoons
Cutting board
Chef's knife
Serving dish
Step-by-Step Aunt Myrna's Party Cheese Salad Recipe
Step 1: Start off with the Pineapples
Firstly, take a deep pan and set it on the stove. Pour a can full of crushed pineapple in it. Always remember to combine all the ingredients over a low or medium flame.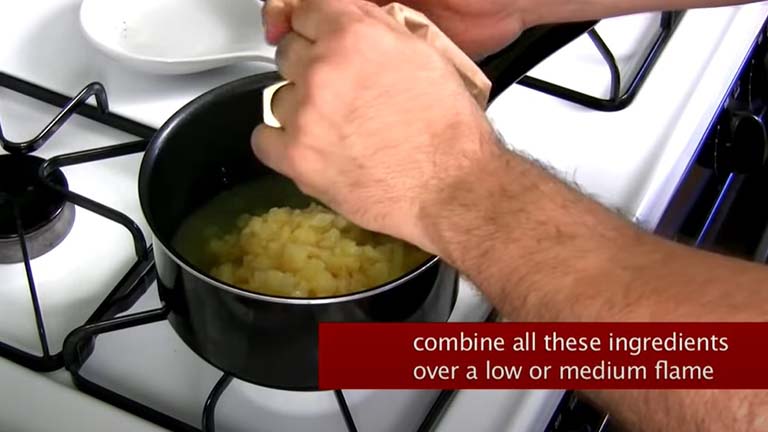 Step 2: Add Jell-O powder in the Pan
Take a big packet full of lemon or lime Jell-O powder and pour it all into the pan where you already have the pineapple. Mix the ingredients finely with a flat spoon or spatula.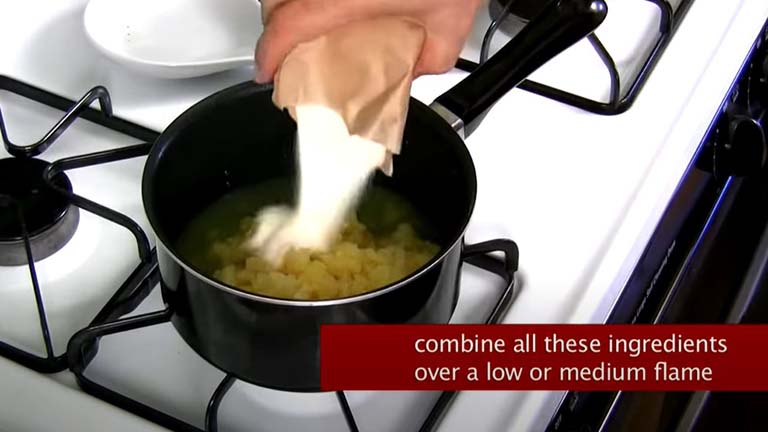 Step 3: Get the Crème cheese on
Once the Jell-O powder is all dissolved add a full packet of cream cheese in the mix. It's best to add the cheese in the softened state. After adding mix the ingredients properly until the cheese totally melts down.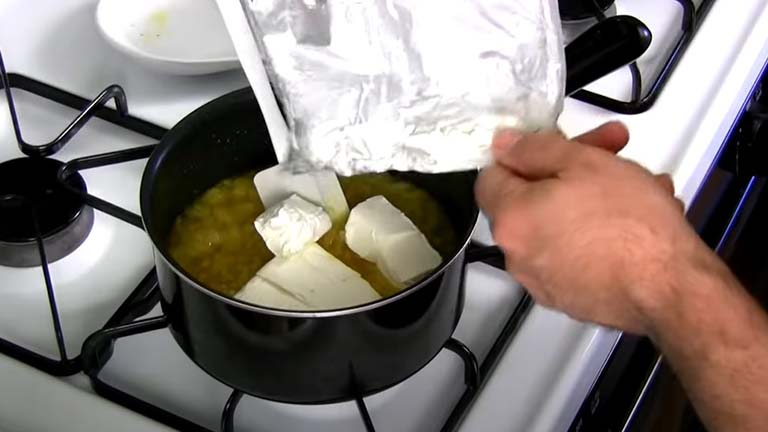 Step 4: Add the Veggies
After 3-5 minutes, when all the cream cheese is fully dissolved, add the chopped bell pepper, chopped celery, pimento and crashed pecans in the pan. Incorporate all the ingredients with a wooden spoon for 2-3 minutes over a medium or low flame.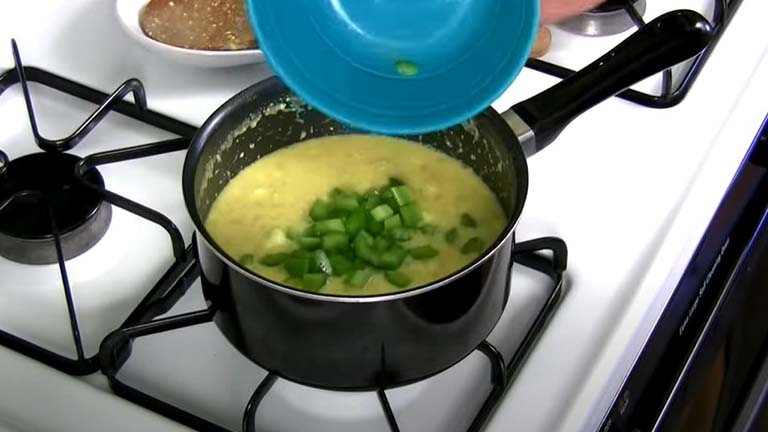 Step 5: Top it off with Whipped Cream
At this stage turn the flame off and add a bowl full of whipped cream on the cooked salad. Mix it gently so you don't spill it over the stove.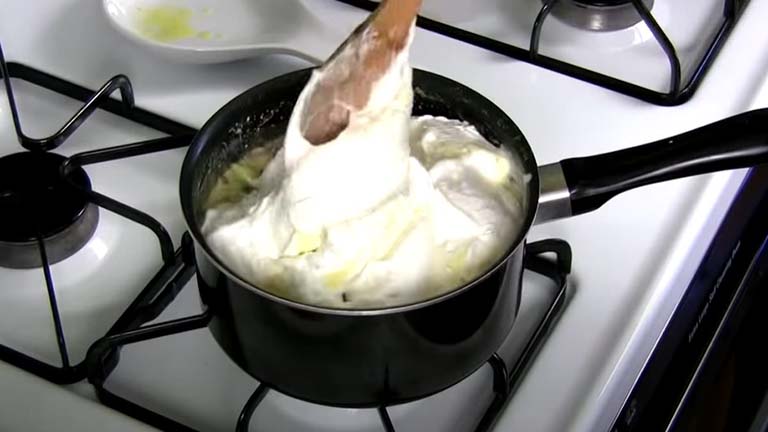 Step 6: Serve it on a Big Open Dish
Transfer the mixture to a big open serving dish and top with paprika and shredded American cheese after all the ingredients have been incorporated. You can serve this salad right away or chill it in the refrigerator until you're ready to indulge in it.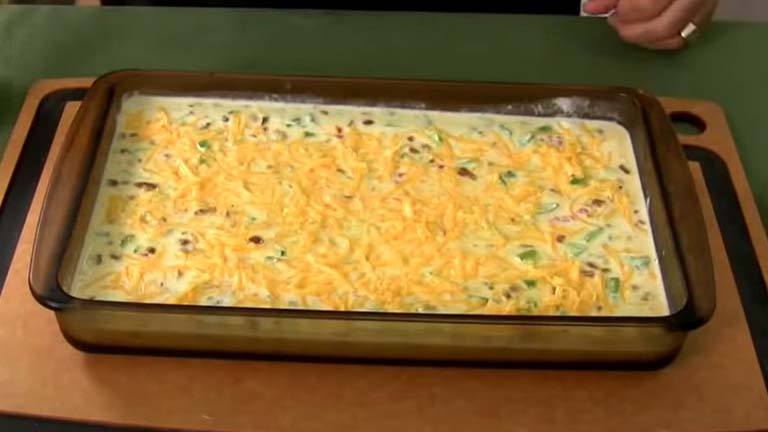 Tips and Tricks
Here is some under table tricks and tips for you to make Aunt Myrna party cheese salad taste even better-
Fresh is always better than the canned ingredients. So, if you love the flavor of pineapple, you can easily replace the canned one with freshly chopped pineapples. The fresh one is going to add a distinctive pineapple punch in the dish.
It's best to use cooled or frozen whipped cream than the melted ones.
Another thing about the whipped cream you should remember is, if you want the best taste, try to use a full-cream one. The fat-free or sugar-free full cream won't bring the best taste to the dish.
Though it's have salad on its name but, this dish is on the sweet side of the taste. It got a lot of cheese in it too. So, it will be better if you can prepare it on early basis and keep it in the refrigerator overnight. If you don't have the times chill it at least 3-4 hours before serving.
Nutrition Facts
7 servings per container
Serving Size1 servings
---
Amount Per ServingCalories220
% Daily Value *
Total Fat 26.1g

40

%
Cholesterol 10mg

4

%
Sodium 85mg

4

%
Total Carbohydrate 21.2g

8

%
Protein 26.1g

52

%
---
* The % Daily Value tells you how much a nutrient in a serving of food contributes to a daily diet. 2,000 calories a day is used for general nutrition advice.
Conclusion
As the name suggests it's a party cheese salad, so if you are planning a party soon you can now easily re-create this recipe for your guests. This Aunt Myrna's party cheese salad might strike differently but trust me it's gonna be the topic of the talk in your special event. Even if you are not holding any parties any time soon, you can make this dish for the weekend for your family too.
Doesn't matter the occasion you decide to try this on, don't forget to share how your version of the dish turned out in the comment section. Happy Cooking!
Lindsay G. Cabral is a recipe blogger who specializes in vegan and gluten-free recipes. Lindsay has been blogging since 2012, and her recipes have been featured on popular websites such as Huffington Post, Mind Body Green, and The Kitchn. In addition to her blog, Lindsay is also the author of two cookbooks, Vegan Yum Yum and Vegan Yum Yum for All Occasions. When she's not in the kitchen, Lindsay enjoys spending time with her husband and two young daughters.