With your busy schedule, finding time to bake desserts can be a challenge. But this simple 3-ingredient coffee cake recipe comes together in just 30 minutes, with barely any effort required. As a time-crunched home baker myself, I know the struggles of trying to whip up baked goods between work, family obligations, and everything else life throws at us. That's why I created this easy 3 ingredient coffee cake using plain sponge cake, coffee syrup, and coffee whipped cream that can be made in just 30 minutes.
With a store-bought or pre-made plain sponge cake as the base, you skip the work of mixing and baking a cake from scratch.
From start to finish, this simple coffee cake can be pulled together in just half an hour. No complex steps or long ingredient list needed. Just assemble the moist sponge cake, soak with coffee syrup, and top with the flavored whipped cream. That's it! With only 3 main ingredients and minimal hands-on effort, you can enjoy the taste of an elegant coffeehouse cake without spending hours in the kitchen.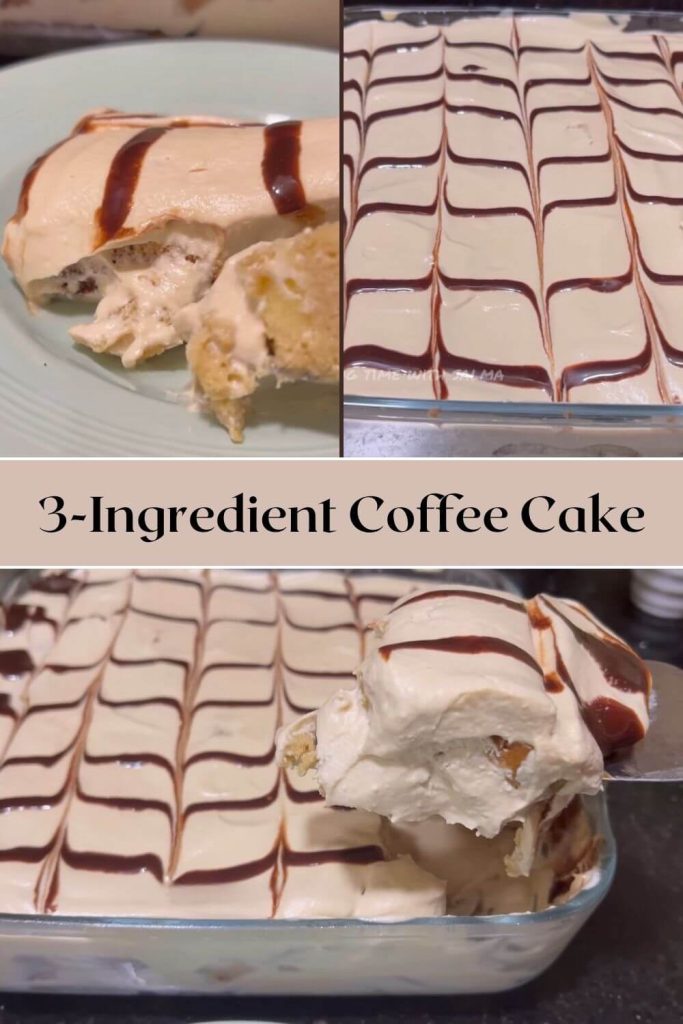 Ingredients
3 tablespoons hot water
1 tablespoon instant coffee
1 & ½ cups whipping cream
4-5 tablespoons condensed milk or powdered sugar
Plain sponge cake
For Coffee Syrup:
½ cup warm milk
½ teaspoon instant coffee
Tools and Equipment
Measuring spoon
Mixing Bowl
Electric beater
Spatula
Serving dish
How to Make 3 Ingredient Coffee Cake
Step 1: Make the coffee mixture
First, take a small bowl, add hot water and coffee; mix it well and set aside.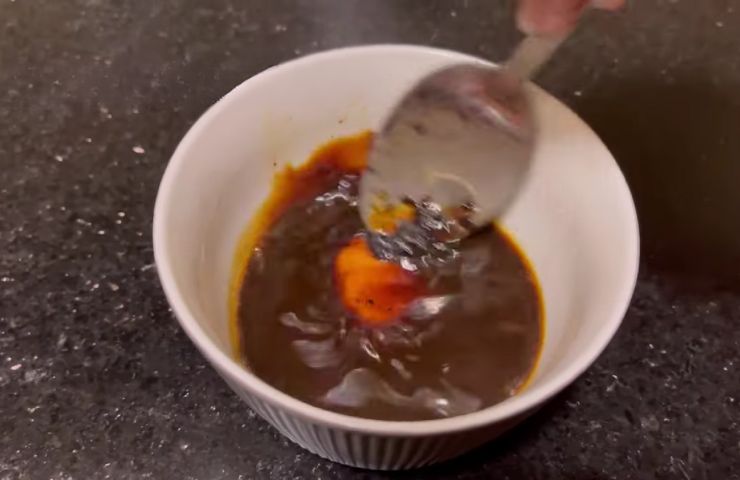 Step 2: Start with the making of whipped cream
Now in a mixing bowl pour whipped cream and beat with an electric beater until it gets fluffy. Now add the coffee mix and condensed milk to the bowl of whipped cream and mix it well.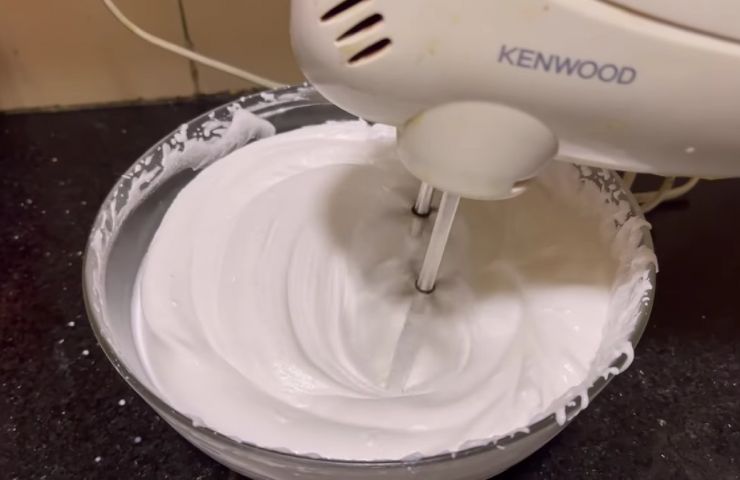 Step 3: Make the coffee syrup
In a cup take warm milk and instant coffee then mix well with a spoon.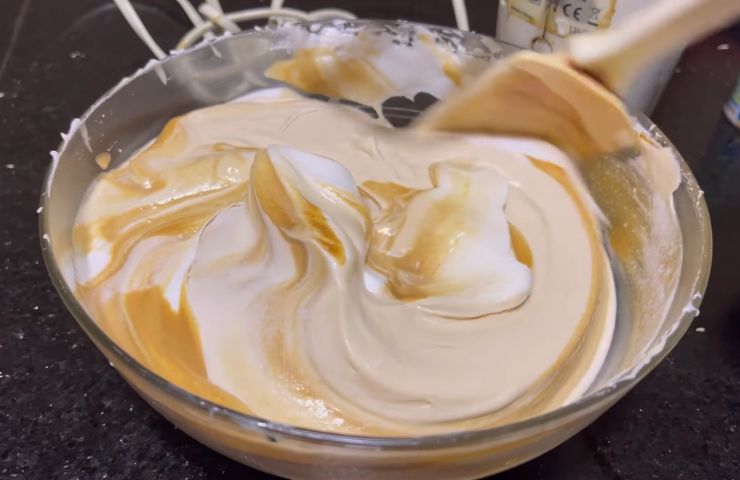 Step 4: Final Touch
In a serving dish, place the plain sponge cake horizontally. With a help of spoon add the coffee syrup on top. Next spread evenly the coffee whipped cream. Repeat the process again to make another layer. Do some design with chocolate syrup. Refrigerate until chilled properly.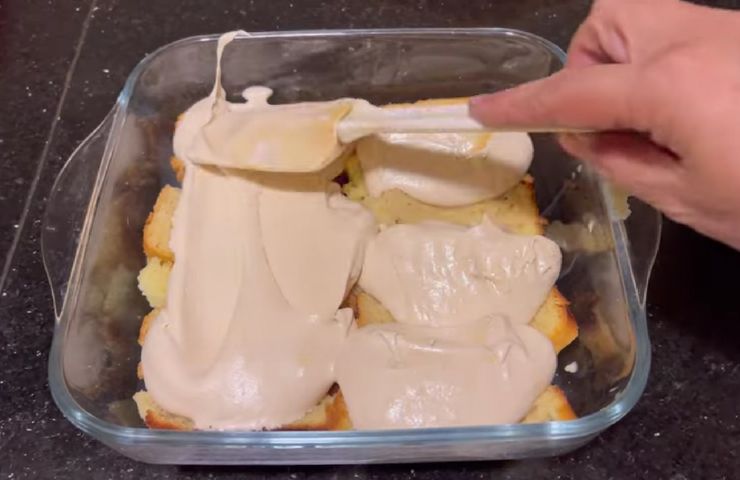 Step 5: Serve
Our cake is ready to serve in pieces.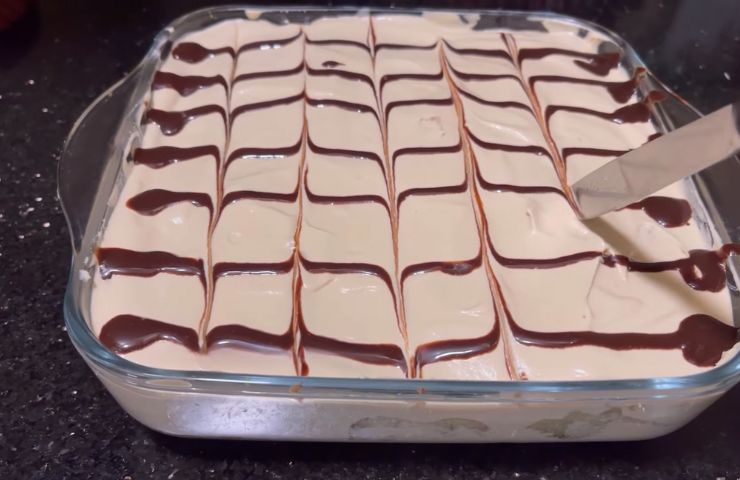 Special Notes
Here are some tips and tricks for making 3 Ingredient Coffee Cake:
For best results, make sure your whipping cream is well chilled before whipping. Cold cream whips up better and faster.
When adding the coffee mixture to the whipped cream, fold it in gently rather than beating to avoid deflating the whipped cream.
For richer coffee flavor, consider using strong brewed coffee instead of instant coffee.
For the coffee syrup, you can play around with adding a bit of sugar or vanilla extract to enhance the flavor.
When layering the components, work quickly so the layers don't have time to soak into each other.
For clean slices, use a hot knife to cut the cake. After each cut, wash the knife in hot water and dry it.
Garnish with chocolate shavings, chopped nuts, or fresh berries before serving for extra flair.
Store any leftovers in the refrigerator but serve chilled, not cold, for best texture.
Serving Suggestions
Okay, when it comes to serving this yummy three-ingredient coffee cake, you have some choices. Here's how you can do it:
Classic Slice: Simply cut the cake into pieces like you would with any cake and put them on plates. Easy-peasy, right? Good for casual get-togethers or just as a sweet treat.
Coffee Friends: This cake loves to hang out with coffee. Have a slice with a nice, hot cup of coffee or espresso. They make a great pair!
Extra Whipped Cream: For extra creaminess, top each slice with whipped cream before serving. It's like a cloud of yumminess.
Fruit Fun: Want to make it fancy? Put some fresh berries, like strawberries or raspberries, on the cake. It adds a fruity twist to the coffee flavor.
Recipe Variations
Now, let's talk about spicing things up with some variations:
Choco-ccino: If you're a chocolate lover, mix cocoa powder or melted chocolate into the whipped cream. You can also add chocolate shavings on top.
Nutty Surprise: Add some chopped nuts like almonds, walnuts, or hazelnuts between the cake layers for a lovely crunch.
Fancy Syrups: Instead of coffee syrup, try syrups with different flavors like caramel or vanilla. It'll give your cake a whole new vibe.
Spice It Up: Feeling adventurous? Add a tiny pinch of ground cinnamon or nutmeg to the whipped cream for a touch of spice.
Change the Cake: Swap out the plain sponge cake for a chocolate one or any other flavor you like.
Storage and Shelf Life
Now, let's talk about keeping your cake fresh:
Refrigeration: Pop your cake in an airtight container and keep it in the fridge. It'll stay yummy for about 3-4 days.
Freezing: If you can't eat it all at once, no worries. Place each slice in a container and cover it with plastic wrap. They'll stay good for 2-3 months. Just thaw them in the fridge when you're ready to eat.
Whipped Cream Note: Be mindful that whipped cream doesn't stay fluffy forever. So, try to enjoy your cake within a few days for the best taste and texture.
Conclusion
This easy 3 Ingredient Coffee Cake comes together in minutes and delivers on both taste and texture. The layers of fluffy whipped cream and coffee-soaked cake make each bite decadent. The coffee flavor is prominent but balanced out by the sweetened whipped cream.
While it requires some refrigeration to hold its shape, it's a small price to pay for such a simple yet elegant cake. It's the perfect choice when you need an impressive dessert but don't have much time. It can be customized with different cake flavors, whip cream mix-ins, and toppings to suit any occasion.
Next time you need a cake that looks like it took hours but only took minutes, give this three-ingredient coffee cake a try. I hope you'll try this easy recipe soon and let me know your favorite spice, spirit, or topping to add to this basic yet beautiful cake. Enjoy!
FAQs
Can I use regular coffee instead of instant coffee for the coffee mixture?
No, it's best to use instant coffee for this recipe as it dissolves easily in the hot water and provides the right coffee flavor.
Can I substitute the whipping cream with whipped topping from a can?
While you can use whipped topping, it won't have the same richness as whipped cream. Whipped cream gives a better texture and flavor to the cake.
What coffee is best in cake?
Instant coffee works well for adding coffee flavor to cakes. Freshly brewed coffee can also be used. Go for a medium roast coffee with some nice aroma and acidity to give the cake a pronounced coffee taste. Stay away from very dark roasts which can make the cake taste bitter.
Why my coffee cake is bitter?
Coffee cakes can taste bitter if too much coffee is added. Use only 1-2 teaspoons of instant coffee per cake. Make sure to dissolve the coffee fully in the wet ingredients. Also don't overbeat the batter, as this can bring out bitterness.