Cake pops are always brightly colored and visually appealing, making you feel like a kid again and want one right away. They're a well-known, delicious treat that's been rising in popularity for a while now.
There are a few ways to make cake pops without using frosting, despite the fact that this ingredient is typically used as a glue in most cake pop recipes.
It's a wonderful alternative for those who prefer their cake without frosting or who are watching their sugar and calorie intake. This is a straightforward Cake Pop Recipe Without Frosting that even a beginner baker should be able to master.
It doesn't matter if this is your first time baking or if you've been doing it for years; this recipe is going to blow the minds of your family and friends with its creative twist on an old-fashioned sweet. Put on your apron, and we'll start right away
Ingredients
Cake dough
Candy melts
Vegetable shortening
Lollipop sticks
Any decorations
Tools
Knife
Plastic container
Paddle attachment mixer
Microwave
Tablespoon
Styrofoam board
How To Make Cake Pop Recipe Without Frosting
Step 1: Make small cake pieces
First, take a cake that has been baked and let it cool for 3 hours. And cut the outer portion of the cake and make a few small pieces from the inner part.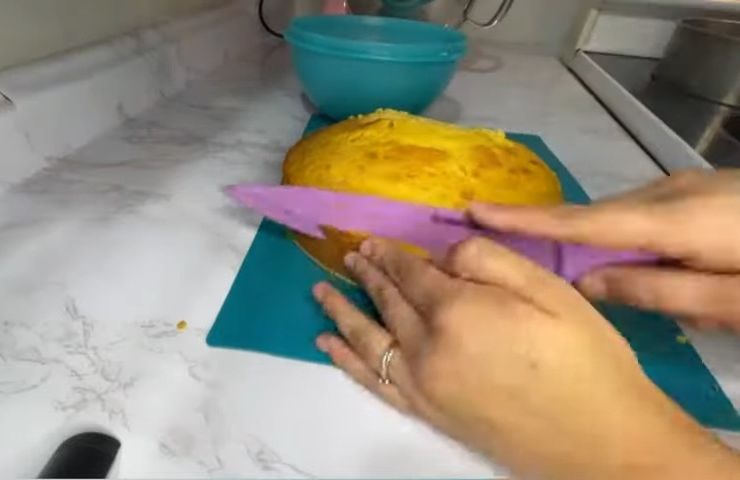 Step 2: Use the paddle attachment mixer
Now mix all the small cake pieces into a paddle attachment mixer. Let the machine do its job for a few minutes or until the mixture has the consistency of dough.
Step 3: Melt the candy
Remember, candy melts have a thick consistency, so we will be using vegetable shortening to achieve a runny chocolate. The chocolate will be microwaved for 30 seconds twice. After that, 20 and 10 seconds.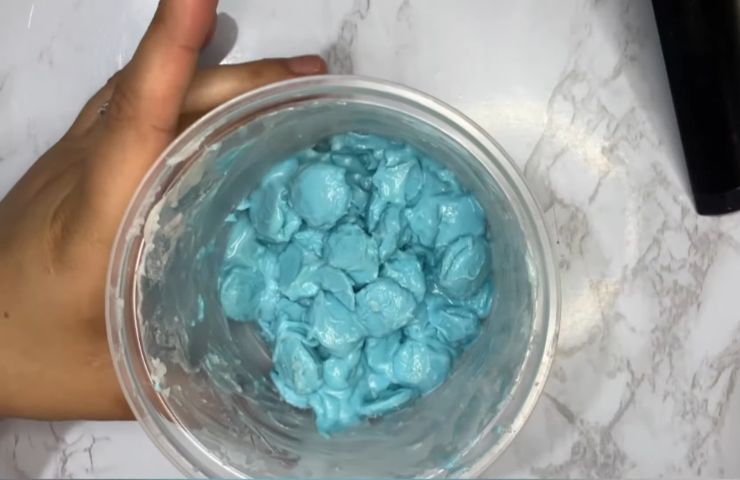 Step 4: Bring a good consistency
After microwaving for the mentioned amount of time, bring the plastic container out and, using a spoon, keep stirring until you have a good consistency.
Note: The chocolate is warm, so we have to let the chocolate reach room temperature.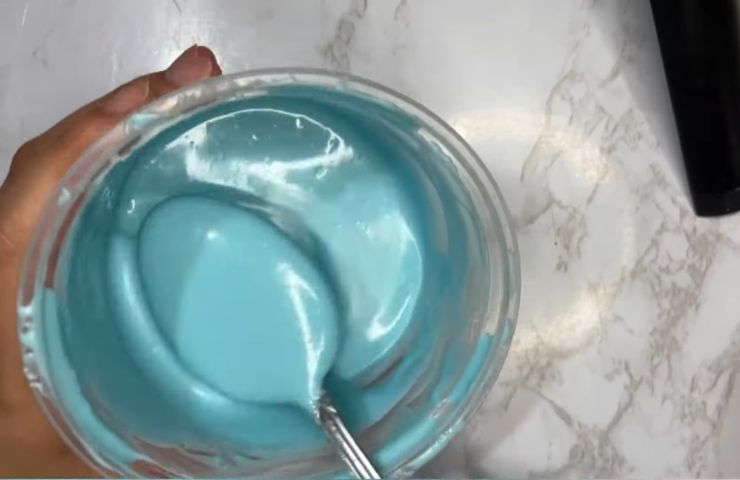 Step 5: Make cake balls
We're going to start rolling our cake balls now, so make sure you roll them well and make a ball shape.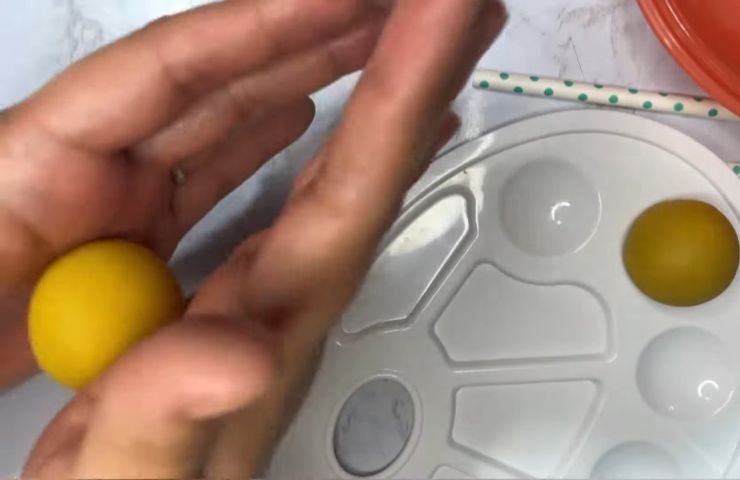 Step 6: Put a stick in the pops
We're going to dip our stick a little in the melted chocolate and then put it in our cake pops. So the cake pops won't fall off when we cover them later.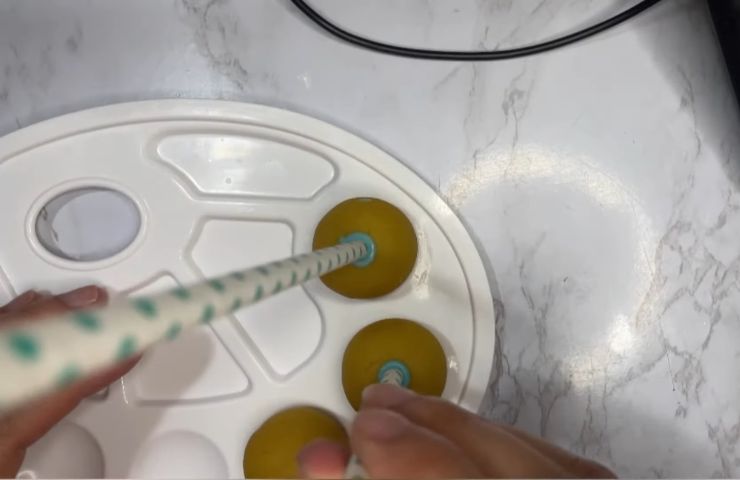 Step 7: Dip the cake pops
Now we'll start dipping. Just take off any extra chocolate, and when we're done covering them in melted chocolate, we'll put them in styrofoam and let the cake pops set or dry.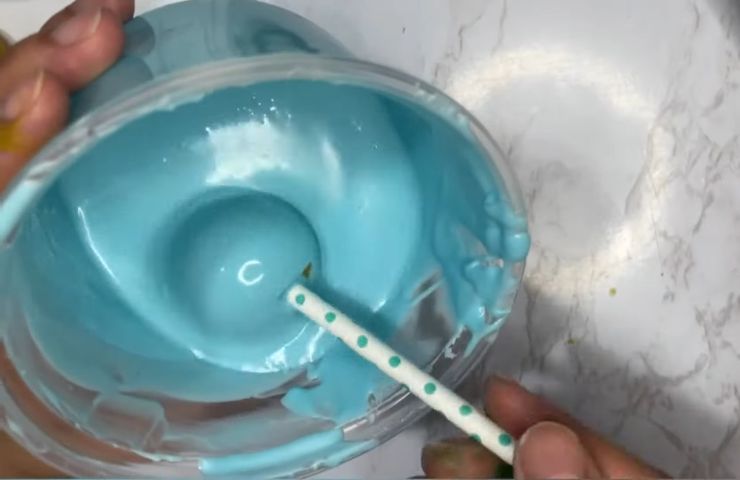 Step 8: Decorate and serve
Now add any kind of decoration, like chocolate bears, and it's ready to serve.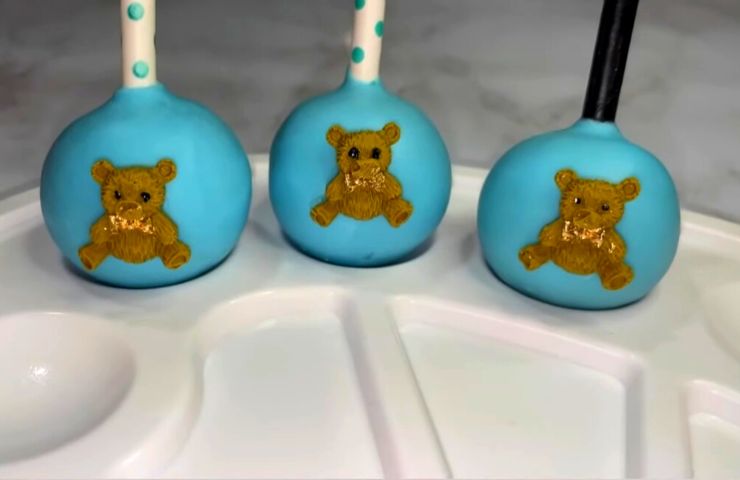 Tips and Tricks
When you try to melt the candy, use the microwave correctly, and don't heat it for too long. Instead, heat it for 30 seconds, stop it, and check it, then heat it for another 30 seconds and check it again.
You can decorate with sparkles or anything else you want, and it won't ruin the overall look, so feel free to use whatever you want.
If you like a certain candy flavor, you can melt it and use it to cover the cake pop, so do whatever your heart tells you to.
More Ways To Decorate Your Cake Pops Without Frosting
Caramel Sauce: Caramel can be used to drizzle or drip all over the cake pops, making them taste better and look more interesting.
Fresh Fruit: You can use any kind of fruit you like or prefer to decorate the cake pops. Strawberry slices are a good choice because they are one of the most popular fruits, and they will look nice on the cake pop.
Any Syrup: Syrups are a good way to quickly cover the cake pops and give them a new flavor. You can use chocolate syrup, strawberry syrup, etc., to decorate it.
Sprinkles: Covering the cake pops with sprinkles is a good idea, and kids love cake pops with sprinkles on them. It's also fun to eat, and every bite has so many different tastes. People mostly use jimmies, nonpareils & quins as sprinkles.
Crackers: Another great way to decorate a cake pop is to sprinkle crushed crackers all over it as decoration. We should also mention that you can add graham crackers to the cake pop ball mixture as an ingredient to add a different flavor. It will also give the cake a crunch in every bite.
Nuts: If you like nuts, you can use them to decorate cake pops. Not only that, but nuts always add an extra flavor to cake pops, and whenever you take a bite, you can feel nuts with the cake, which is a really amazing experience to have, so if you like nuts, add nuts to decorate cake pops.
Edible Markers: Edible markers are ideal for decorating cakes and also cake pops and other baked goods! Edible markers are just as simple to use as regular markers, so feel free to draw whatever your heart desires and let your child's heart shine through.
Lustre Spray for Cakes: Lustre Spray can be used to highlight, enhance, and decorate a variety of decorative materials. With its beautiful sheen, this would make any cake stand out. Also, feel free to add an extra level of decoration to make the cake pops more eye-catching and to surprise your friends and children at home with it the cake pops.
FAQ
How do you dip cake pops neatly?
Make sure your chocolate or candy melt is in a container that is deep enough for you to just dip your pop into it and cover it completely. If you move the stick around while dipping it in the chocolate or candy melt, your cake pops will fall apart. Dip and touch as little as you can.
What is cake pop dough made of?
We used a regular baked cake as the dough for the pops. The ingredients are flour, sugar, and eggs.
How long does it take for cake pops to set?
It will take about an hour for the cake pop to set at room temperature, but if you want it faster, place it in the refrigerator for 10 to 15 minutes, and it will be all set and won't fall.
Can you store cake pops in the fridge?
Yes, you can refrigerate the cake pops for 5 to 7 days by wrapping them in plastic foil or placing them in an airtight plastic bag with a ziplock.
How many calories are in this version of cake pops?
You will gain approximately 155 calories per piece of the cake pop, and we also want to mention that it is a no-foresting cake pop, so it has fewer calories than any other cake pop.
In a nutshell
In the end, we'd like to say that this Cake Pop Recipe Without Frosting is an easy and delicious alternative to traditional cake pops and should be added to your collection of recipes right away.
Last Updated on March 27, 2023 by Zoey
Lindsay G. Cabral is a recipe blogger who specializes in vegan and gluten-free recipes. Lindsay has been blogging since 2012, and her recipes have been featured on popular websites such as Huffington Post, Mind Body Green, and The Kitchn. In addition to her blog, Lindsay is also the author of two cookbooks, Vegan Yum Yum and Vegan Yum Yum for All Occasions. When she's not in the kitchen, Lindsay enjoys spending time with her husband and two young daughters.