The Tropical Smoothie Cafe is a popular chain of restaurants that serves smoothies and other healthy and delicious foods like flatbread, sandwiches, wraps, salad, and more. The Tropical Smoothie Cafe Beach Bum Smoothie, which is one of their best-selling drinks, is made with strawberries, bananas, and a little bit of white chocolate.
Many people simply go to the Tropical Smoothie Cafe to enjoy their various smoothies, and the Beach Bum Smoothie is one of the most popular and has recently become a hit, making it an internet search trend. This smoothie is delicious and provides a healthy way to start the day, making it ideal for a hot summer day.
Want to escape to the tropical regions but can't wait for warmer weather and a seaside vacation? This tropical smoothie is both a nutritious breakfast option and a satisfying smoothie have won us over. So let's get started preparing and learning how to make this tropical and filling smoothie that will transport you to a beach paradise right away, shall we?
Ingredients
2 tbsp of white chocolate
6 to 8 pieces of strawberry
½ cup of Almond milk
1 banana
2 tsp of sugar
10 ice cubes
Tools
Measuring spoons
Measuring cup
Blender
Serving glass
Straw
How to Prepare Tropical Smoothie Cafe Beach Bum Smoothie
Step 1: Start with a banana
First, take a blender machine, and there start using ingredients, and we will start with adding one piece of banana.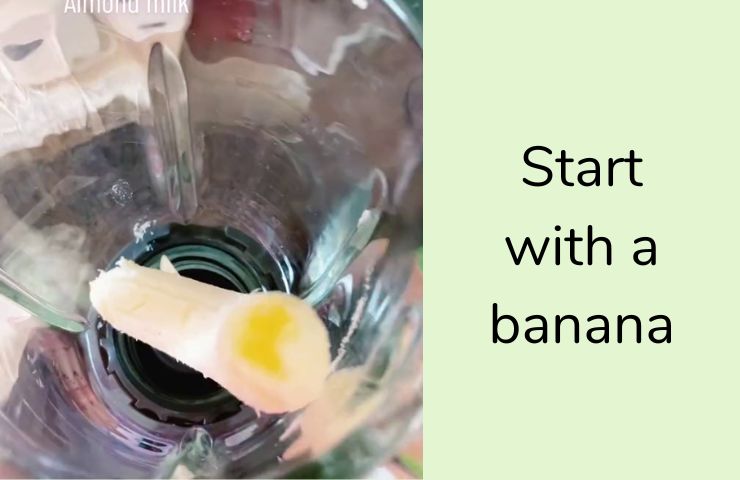 Step 2: Add Strawberry
Then we'll add 6 to 8 pieces of strawberry into the blender. We want to say you can use frozen or fresh strawberries; it all depends on your choice.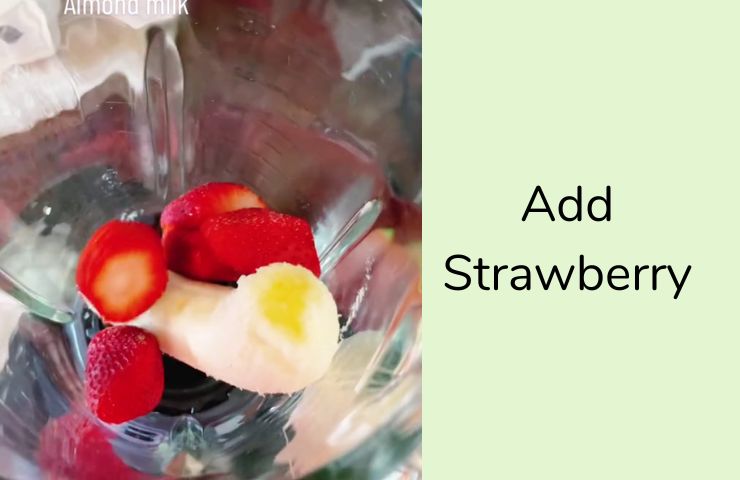 Step 3: Add Ice cubes
We will add ice cubes, and here we have added ten pieces of ice cubes all into the blender.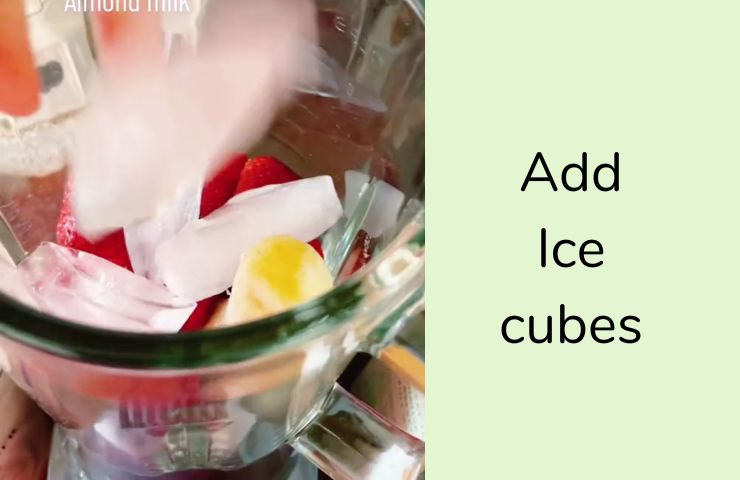 Step 4: White chocolate and sugar
Next, we will add 2 tbsp of white chocolate powder and 2 tsp of sugar into the blender.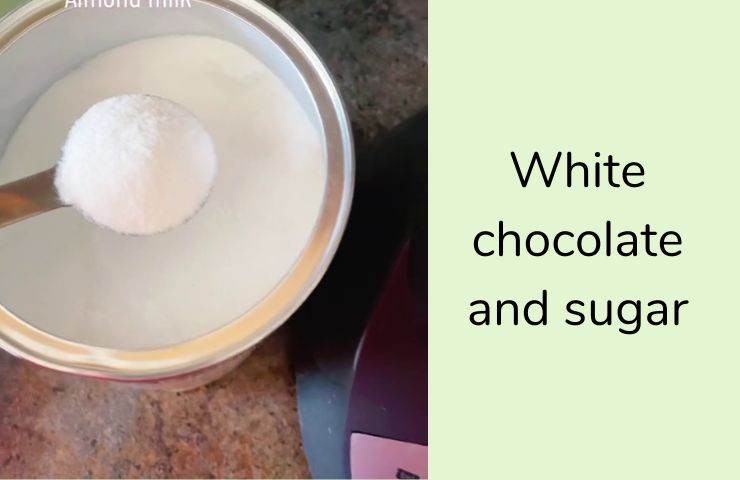 Step 5: Almond milk
Now, add a half cup of almond milk to the blender as the last ingredient. If you want the smoothie to be lighter or have a thinner texture, you can add more milk.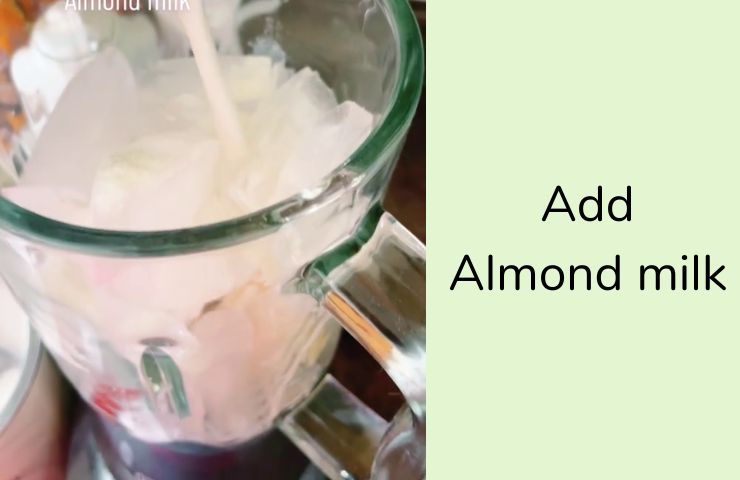 Step 6: Start the blender
After adding all the ingredients, we will start the blender and do its thing, and when you see all the ingredients have blended and mixed well together, then stop the blender machine.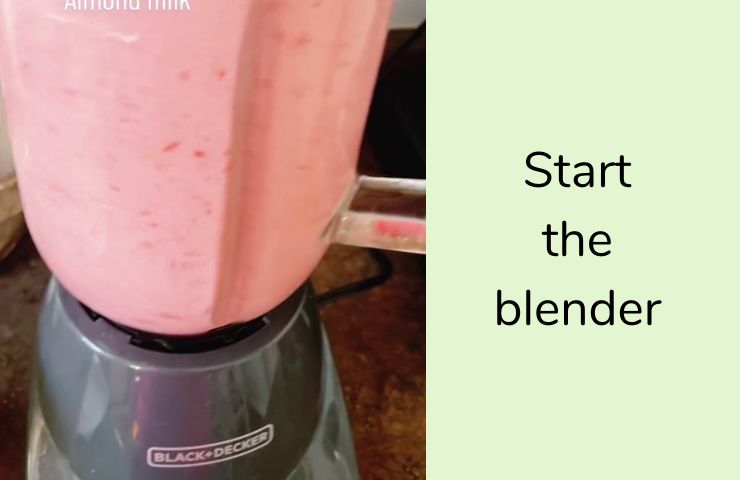 Step 7: Pour and serve
After a nice blend in the blender machine, now it's time to pour the smoothie into a glass or a jar and take a yummy sip and enjoy.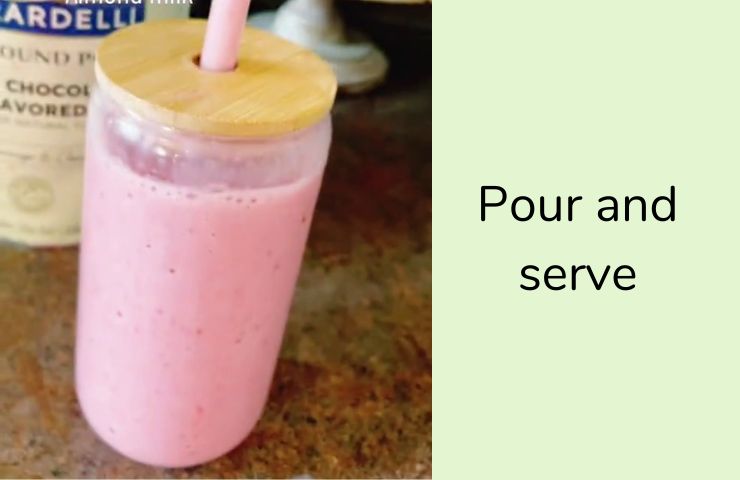 Alternative Ingredients to Try in Tropical Smoothie Cafe Beach Bum Smoothie
If you want to change some of the ingredients but still want the smoothie to taste the same and give you the same real kick, there are a few alternative ingredients you can try to see what works best.
White chocolate alternative:
We have used white chocolate powder; if you prefer, you can use dark chocolate too, and you can also go with melted chocolate.
Almond milk alternative:
Here we have used almond milk, but if you want, you can replace the almond milk with coconut milk.
Sugar alternative:
You can easily substitute sugar with honey, brown sugar, or any other sugar substitute or you can go with any other sweetener in place of sugar.
Blackberry and raspberry:
If you do not have any strawberries at home and looking for a nice and closest alternative to strawberries then you can try blackberry and raspberry instead of strawberry. And at the same time, these two taste great and are also healthy.
Tips
Use a strong blender machine because you are using ice cubes, which will also be blended.
If you have trouble with ice cubes or a cold but still want to enjoy a smoothie then you can use water or even warm water instead of ice cubes.
We recommend that you always use the ingredients listed in the recipe. If you try too many new things and change too many ingredients, you'll end up with a different smoothie. We've also told you what you can change so that you can still enjoy the same drink.
FAQs
How many calories are in Tropical Smoothie Cafe Beach Bum Smoothie?
If you purchase and consume it from the Tropical Smoothie cafe, you will gain approximately 550 calories per serving of Beach Bum Smoothie. But our version of the Beach Bum Smoothie from Tropical Smoothie Cafe has about 305 calories.
How much sugar is in a Tropical Smoothie Beach Bum?
Tropical Smoothie Beach Bum has about 2 tsp of sugar per serving, so that you won't gain many calories from it, and they care about your health.
Is Tropical Smoothie beach bum healthy for weight loss?
The answer is no since these smoothies aren't really part of a diet plan to help you lose weight.
Is Tropical Smoothie Cafe beach bum smoothie healthy?
Yes, this smoothie is good for you because it has strawberries and bananas, which are generally good for your health. It's also tasty because it has white chocolate in it, so feel free to have it but don't drink too much.
Is this Tropical smoothie beach bum smoothie keto-friendly?
No, this particular beach bum smoothie from the Tropical Smoothie is not keto-friendly.
Conclusion
In the end, we are able to say that if you want to enjoy something in this summer, then the Tropical Smoothie Cafe Beach Bum Smoothie would be a good suggestion to try on, and you will not be disappointed after you try this on and more things to add that this also tastes so delicious and yummy at the same time as well as being healthy as well.
Last Updated on April 10, 2023 by Zoey
Lindsay G. Cabral is a recipe blogger who specializes in vegan and gluten-free recipes. Lindsay has been blogging since 2012, and her recipes have been featured on popular websites such as Huffington Post, Mind Body Green, and The Kitchn. In addition to her blog, Lindsay is also the author of two cookbooks, Vegan Yum Yum and Vegan Yum Yum for All Occasions. When she's not in the kitchen, Lindsay enjoys spending time with her husband and two young daughters.