We're thrilled you've stumbled upon our recipe for a delectable and satisfying Cookie Monster Shake! For those who adore cookies and cream and are looking for a nice and healthy way to enjoy it, this smoothie is ideal.
This shake will fulfill your sweet taste while offering a balanced delight because it combines creamy vanilla ice cream with crumbled cookies. To give some extra nutrients and keep you feeling full, we've also added some nutritious ingredients and protein powder.
This drink will satisfy your craving for a post-workout snack or a sweet treat. So grab your blender and let's get started on making this delicious Herbalife Monster Cookie Shake recipe!
Ingredients That You Will Need
1 scoop of vanilla protein drink mix
1 scoop of Cookies and Cream healthy meal formula one
2 tablespoons of powdered peanut butter (PB2 or any brand available at the grocery store)
2 cups of ice
3/4 cup of water
Ingredients For Topping
¼ cup of crumbled cookies
Whipped cream
Chocolate and butterscotch syrup
Tools
How to Make Herbalife Monster Cookie Shake Recipe
Step1: Mix Ingredients
Begin by adding the vanilla protein drink mix, the Cookies and Cream healthy meal formula one, powdered peanut butter, ice, and water into the blender.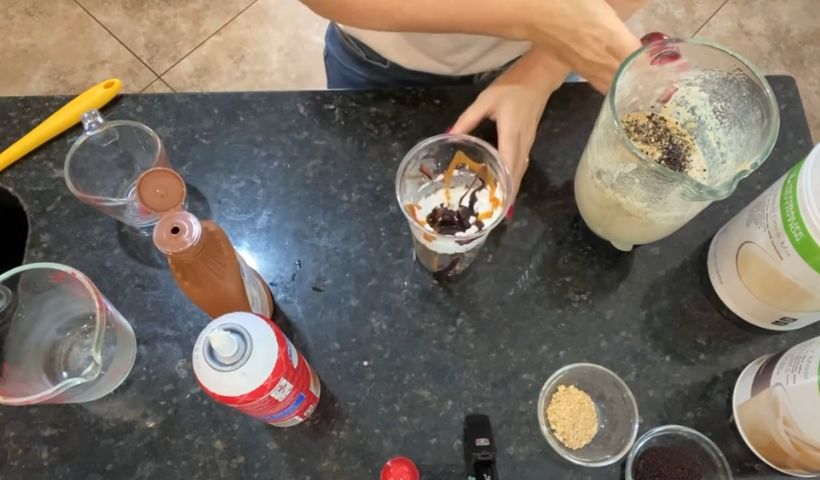 Step2: Blend all
Blend the ingredients on high speed for 1 minute or until the shake reaches a creamy, soft-serve ice cream texture.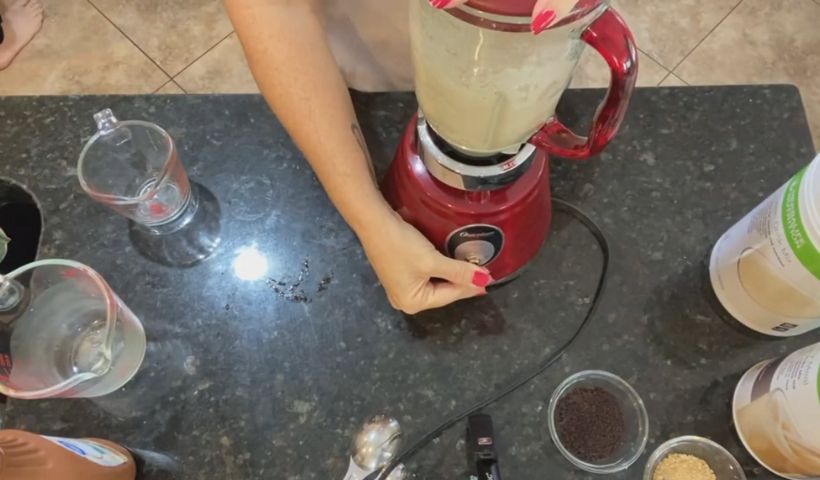 Step3: Add topping ingredients
Take a cup and put some crumbled cookies, a dollop of whipped cream, and a little bit of chocolate and butterscotch syrup on the sides of the cup.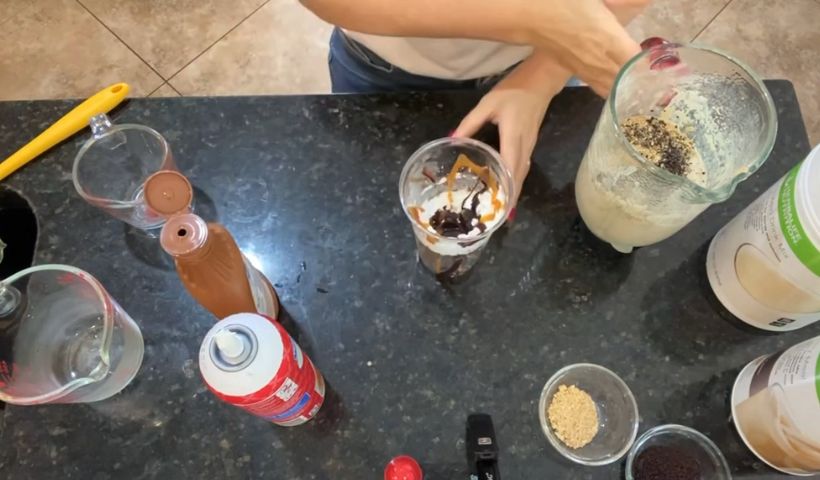 Step4: Topping
Mix the toppings into the shake by stirring it with a spoon. Pour the shake into the cup and top it with more crumbled cookies, whipped cream, and syrups.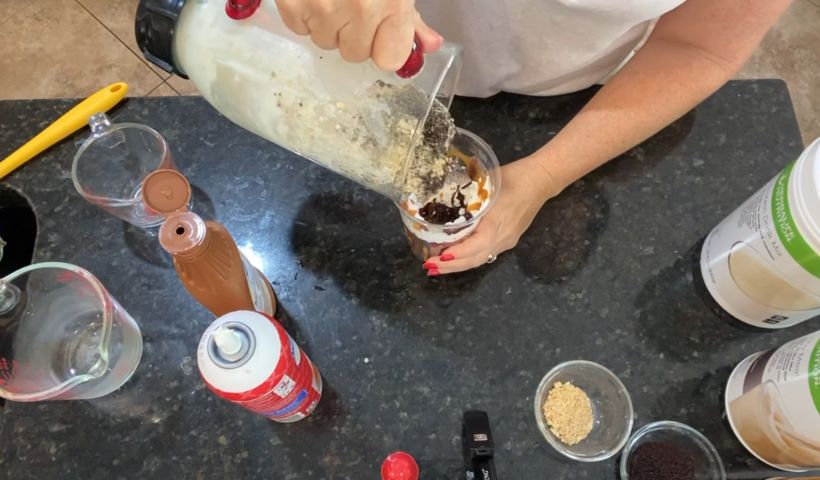 Step 5: Ready to Serve
After adding the topping, you now have your own homemade Herbalife Monster Cookie shake to serve and enjoy.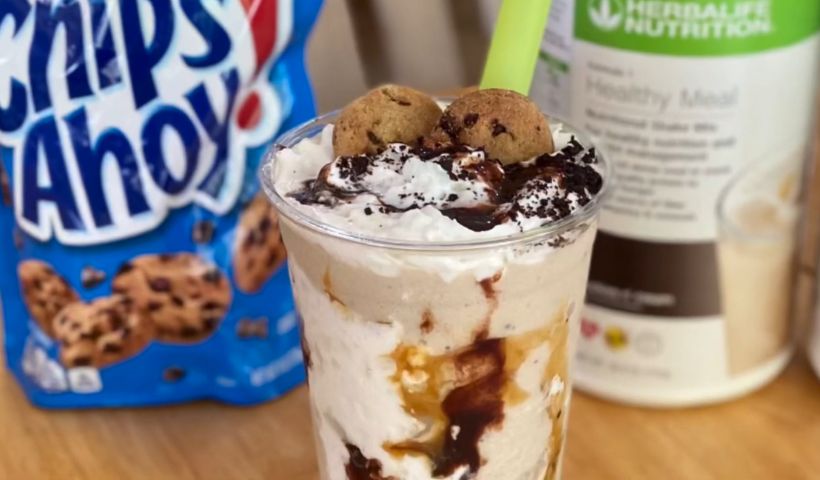 Tips and Tricks
The key to getting the perfect texture for your shake is time in the blender. Make sure to blend the ingredients for at least 1 minute.
Feel free to mix in additional toppings such as crushed nuts, sprinkles, or chocolate chips for added texture and flavor.
For an extra messy and fun treat, don't be afraid to pour the shake in a way that it spills over the sides of the cup, just like the Cookie Monster would do.
Conclusion
Herbalife Cookie Monster Shake is a one-of-a-kind recipe that combines the rich and decadent taste of cookies with the refreshing and nourishing properties of a classic milkshake. The perfect balance of sweet and savory, it is a treat that can be enjoyed any time of the day.
The shake is perfect for a sweet breakfast, a post-workout snack, or even a dessert. The shake is easy to make and perfect for people of all ages. It is also a great option for those who are looking for a healthy treat that satisfies their sweet tooth. Mix in your favorite toppings, and have fun with it!
The shake is an excellent way to get your daily dose of calcium, protein and other essential nutrients. Enjoy your shake and let your taste buds be delighted!
Last Updated on January 25, 2023 by Zoey
I love cooking, It makes me feel good knowing that whatever I make is something my family can eat, and it also gives me the chance to get creative with my cooking.
My goal is to help people learn how to cook by showing them how easy it is. If you're new at this, or if you just want some easy recipes in your life, check out my blog!