First Watch is a restaurant chain in the United States known for its breakfast and brunch menu items. One of their popular dishes is the First Watch Waffle, which can now be recreated at home with their official recipe.
To prepare the First Watch Waffle, you'll need just a few essential ingredients like flour, sugar, eggs, and milk. The recipe also contains steps for making the batter and cooking the waffle on a waffle iron. Therefore we've covered you nicely so that even a novice in the kitchen can prepare this simple waffle.
Why wait up? By following the First Watch Waffle Recipe, you can enjoy a delicious and fluffy waffle just like the ones served at the restaurant.
Ingredients
2 Cups or 250g of All purpose flour
2 Cups or 500ml of milk
Nonstick cooking spray
1 tbsp Baking Powder
⅓ Cup or 80 ml Oil
1 tsp of Vanilla
2 tbsp Sugar
½ tsp Salt
2 Eggs
All-purpose flour: All-purpose flour contains gluten in it, which gives the waffle a nice structure. You can also use whole wheat flour or other types of flour.
Milk: Whole milk is another key ingredient in this recipe because this helps the batter to have the right consistency and makes the recipe flavourful.
Eggs: This waffle recipe's main ingredient is an egg because this helps you to make the wiped cream and make the recipe taste delicious, so always beat the egg with a whisk until light and fluffy.
Baking powder: Baking powder always acts as a leavener, which helps the waffles have a light and fluffy texture.
Oil: We use vegetable oil because it ensures the waffles are nice and moist.
Sugar: Sugar usually adds sweetness to whatever recipe it is used in; it is also a must to add an ingredient in this recipe.
Salt: Salt is always important in most recipes, and a pinch of salt can enhance flavors in any recipe.
Vanilla: The overfall flavor is heightened and given richness by a touch of vanilla.
Cooking spray: You'll need to spray the iron with nonstick cooking spray before you start making the waffles because that way, the outer waffle layers will have a smooth texture, look eye-catching and make you want to try it.
Kitchen Equipment
A large mixing bowl
Medium size bowl
Measuring spoons
Measuring cups
Serving plate
Hand mixer
Waffle iron
Wire rack
Whisk
How To Prepare First Watch Waffle
Step 1: Start with the dry ingredients
First, take a large bowl and add 2 cups of all-purpose flour, 1 tbsp baking powder, ½ tsp salt, and 2 tbsp of sugar to the bowl.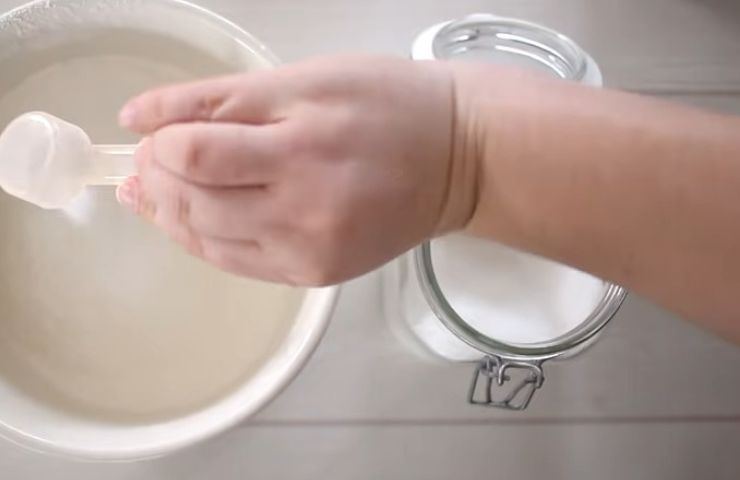 Step 2: Mix everything with a whisk
Mix all the dry ingredients well using a whisk so that everything is evenly combined. In the meantime, leave the bowl aside.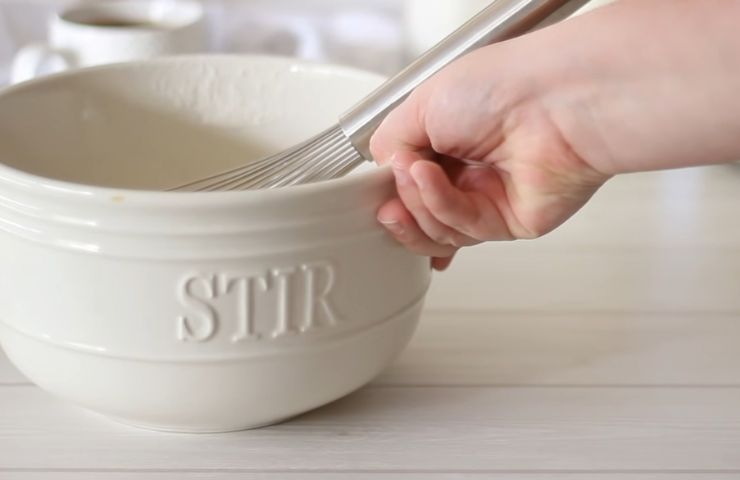 Step 3: Separate the egg yolks
Now take another bowl and separate the two eggs, placing the yolks into the bowl with the dry ingredients and the whites into a clean bowl.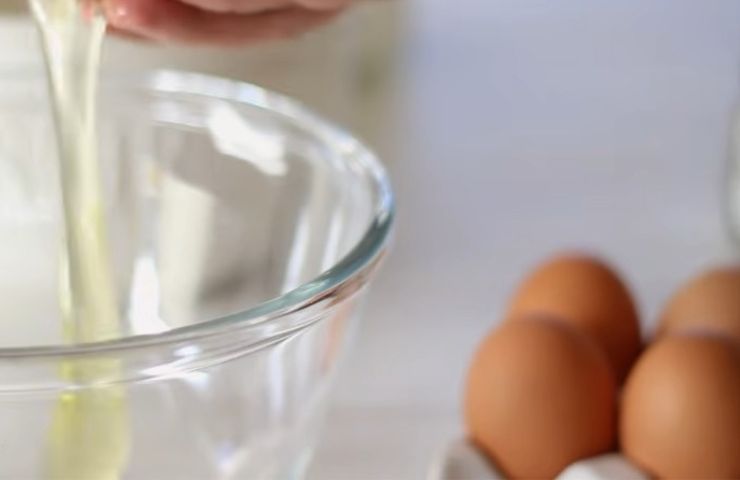 Step 4: Add more ingredients and whisk
Add ⅓ cup of oil, 1 tsp of vanilla, and 2 Cups or 500ml of milk and pour into the bowl with the dry ingredients. Mix this with a whisk until there is no longer any dry flour.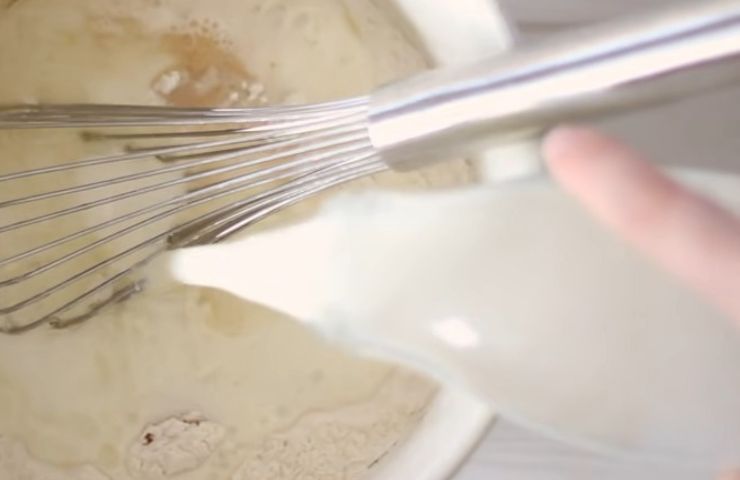 Step 5: Whip the egg white
Use a hand mixer or a whisk to whip the egg whites to stiff peaks. When it's thoroughly beaten, fold the egg whites into the batter.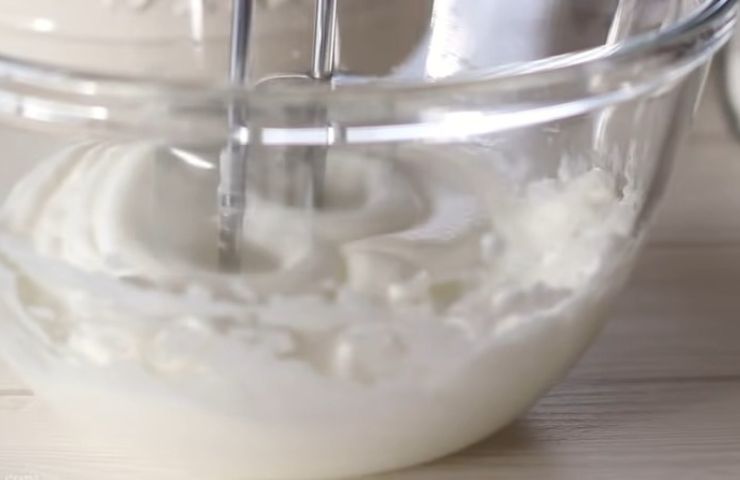 Step 6: Cook the waffles
Heat a waffle iron and spray with oil or brush on some melted butter. Measure around ¾ cup of batter and pour it into the waffle iron. Leave to cook for 5-10 minutes until browned and crispy.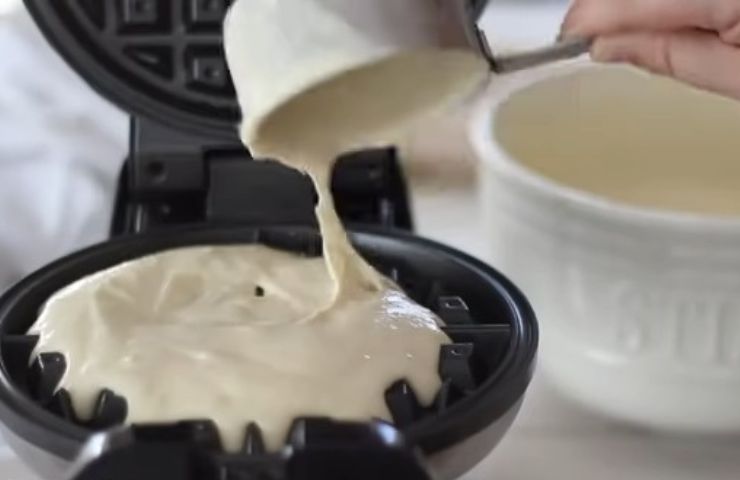 Step 7: Serve
Serve the First Watch waffles with berries, whipped cream, and maple syrup on a plate, and you can have a bite now.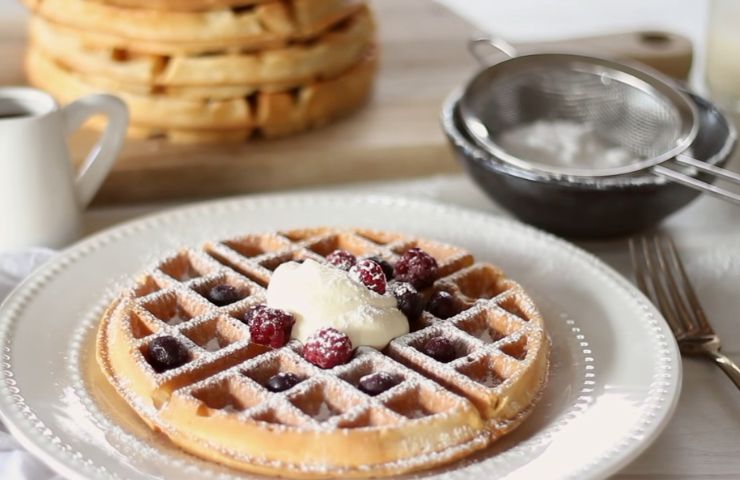 Topping Suggestions for The Waffles 
Traditionally most people go with the butter and maple syrup as a topping, but we have more suggestions for you to try on which will make your waffle eating experience much better, and those are:
Pecans or walnuts
Chocolate syrup
Vanilla glaze
Homemade whipped cream
Blueberries
Strawberries
Sugar icing
Honey
Special Tips from Chef
These waffles are best served straight out of the waffle iron. To keep them crispy, place the waffles in a single layer on a cooling rack and into a 180c|350f oven until you are ready to serve.
Always make the wipe from the egg white differently in another bowl; that way, you can make a better taste while you eat the waffle.
You can use self-rising flour if you like, and if you do, you can skip adding baking powder and salt because self-rising flour already contains baking powder and a small amount of salt.
FAQ
Can you freeze waffles?
Yes, you can freeze waffles for up to three months. Transfer the waffles to an airtight container or freezer-safe bag and put them in the freezer.
What to serve with waffles?
Waffles are mostly eaten for breakfast and go great with scrambled eggs and bacon. You can try this out with fried chicken or pour chocolate syrup or honey and enjoy the food.
How to make waffles crispy in a waffle maker?
Check to see if your waffle maker is hot. When it comes to making crispy waffles, a hot waffle iron is far more important than greasing it with butter or nonstick cooking spray.
Can waffle batter sit overnight?
Yes, it can. We've cooked these waffles a lot and have found that soaking the batter overnight does raise their quality of them. We advise choosing to do so if you can.
Why doesn't my waffle make crispy waffles?
When you don't follow an exact recipe, your waffles may turn out dense and chewy rather than light and airy due to improper measurements, overworking, or mixing of the batter.
Is it better to use oil or butter for waffles?
While cooking the waffle multiple time, we have found that using oil instead of butter gives the waffles to crisp up perfectly with a golden crust.
Are pancakes the same as waffles?
Pancakes require more baking powder to rise in the pan, whereas waffles require more butter and an additional egg to create their slightly crispy, golden-brown exterior and soft, chewy inside.
Last Updated on March 13, 2023 by Zoey
Lindsay G. Cabral is a recipe blogger who specializes in vegan and gluten-free recipes. Lindsay has been blogging since 2012, and her recipes have been featured on popular websites such as Huffington Post, Mind Body Green, and The Kitchn. In addition to her blog, Lindsay is also the author of two cookbooks, Vegan Yum Yum and Vegan Yum Yum for All Occasions. When she's not in the kitchen, Lindsay enjoys spending time with her husband and two young daughters.