Miso salmon is a tasty and nutritious dish that combines the tasty and savory flavors of miso, soy sauce, and sake with salmon's fresh and delicate flavor. This Miso Salmon Cheesecake Factory recipe is ideal for anyone looking for a fast and healthy meal.
The miso glaze is made with simple ingredients, and the salmon is grilled quickly. It's low-carb and paleo-friendly, and it goes well with various sides. It's also excellent for entertaining because it can be prepared ahead of time and served as an appetizer or main course.
Try this recipe for a new and exciting dish to add to your recipe collection.
What Is Miso?
Miso is a traditional Japanese seasoning made from fermented soybeans, salt, and occasionally rice or barley. It's mainly used to make miso soup and also be used as a marinade or seasoning in other dishes.
Miso comes in various flavors, saltiness, and sweetness levels and can range in color from white to dark brown. Miso is an excellent source of protein, vitamins and minerals.
Miso Salmon Cheesecake Factory Ingredients
4 salmon fillets (6 ounces, or 170 grams each)
3 tbsp red miso paste
3 tbsp Japanese soy sauce or tamari soy sauce
½ cup brown sugar (100 grams)
¼ cup hot water (60 ml)
½ cup + 1 tbsp butter, cubed (124 grams)
2 tbsp ginger paste
1 tbsp garlic paste
½ cup sake or rice vinegar (120 ml)
1 tbsp heavy cream
2 tbsp lime juice (or approx. half a lime)
Salt (to taste)
2 cups cooked jasmine rice (500 grams of rice)
4 cups steamed snow peas
Equipment Tools
Roasting pan or oven-safe skillet
Saucepan
Whisk
Mixing bowl
Basting brush or spoon
How to Make Miso Salmon Cheesecake Factory Recipe
Step 1: Make the glaze
First, add the miso paste, soy sauce, and hot water to a mixing bowl. Use a whisk to combine the ingredients until they become smooth. Make sure the sauce is clear.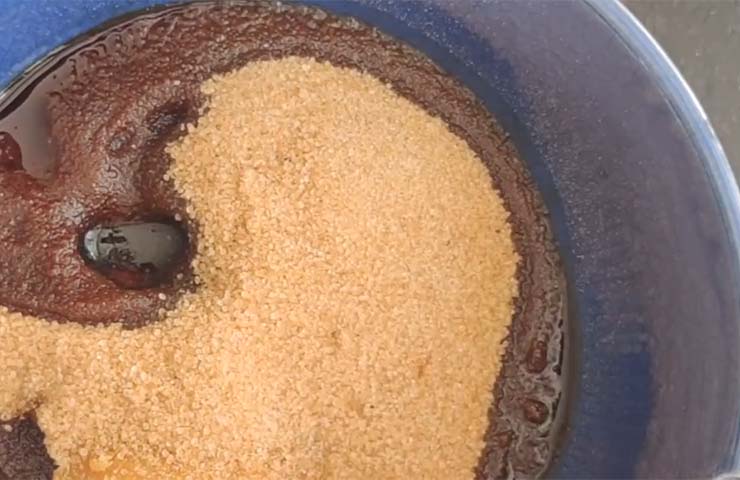 Step 2: Glaze salmon
Put a pan on low heat and add 1 tsp olive oil. Put your salmon skin side on the oil. Sear the salmon for 2 minutes. Now put half of the glaze prepared on the salmon. Use a brush to layer the ice properly on the fillet.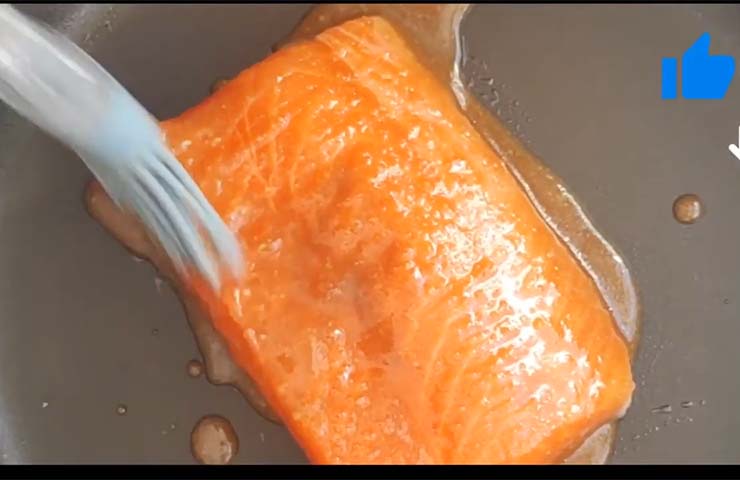 Step 3: Broil salmon and reglaze
Preheat your oven to the broil setting for 10 minutes. Place your salmon in a baking tray and put the baking tray in the middle section of the range. It will evenly cook the salmon from the rear and top. Broil the salmon for about 8 minutes before allowing it to cool.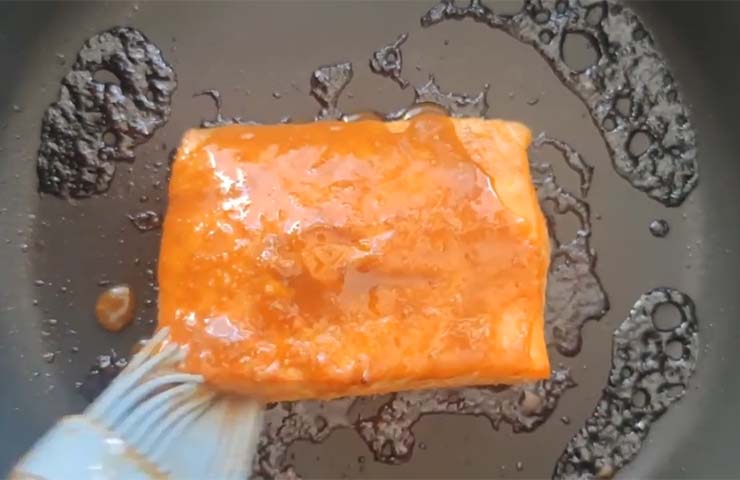 Step 4: Make sake butter
Add 1 tsp of butter into a saucepan and melt it on medium heat. Add garlic and ginger paste to the melted butter and saute for 2/3 minutes. Pour around 100 ml of sake into the butter. Please bring it to a boil and add heavy cream. Wait for the sauce to reduce in half; add the remaining butter.
Reduce the heat to low and start whisking all the ingredients. It's time to add a splash of lemon juice and a pinch of salt to taste when everything is thickened.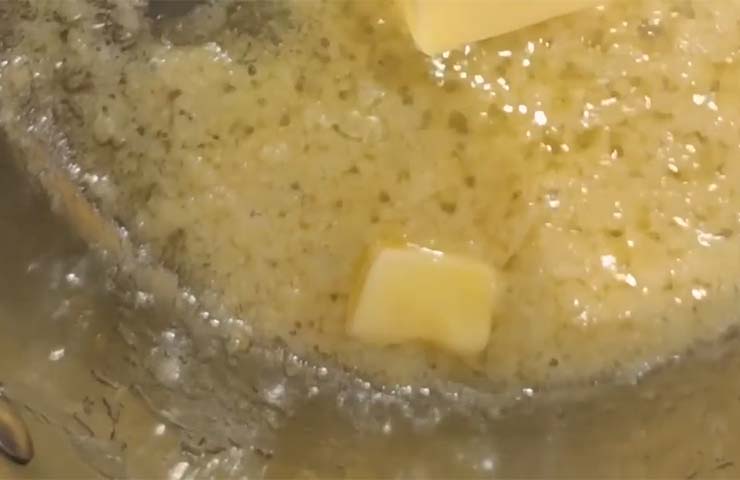 Step 5: Plating
First, place your cooked rice on the plate. Pour the sake butter into the rice. Place your broiled salmon on the rice and brush a little miso glaze again. Serve with the frozen vegetables on the side, and enjoy.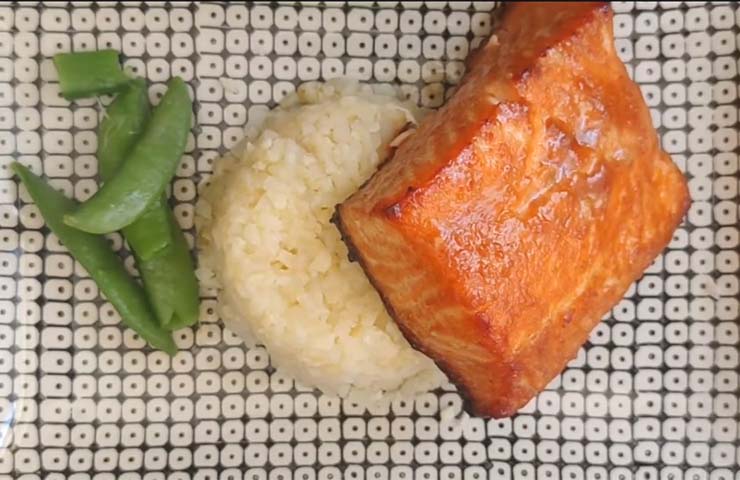 Tips And Tricks Part
It is expected that you can only find some of the ingredients everywhere. So here is a list of replacement ingredients if you can't find the ingredients mentioned in this recipe:
Coconut oil is a good substitute for olive oil if you want to try different oils and have a different taste.
Adding mushrooms to the ingredients will be a great addition, giving a better taste and being healthier for our bodies.
If you don't have red miso paste, use the standard white miso paste and add little chili flakes.
You can use tamari soy sauce in place of Japanese soy sauce
If you don't like brown sugar, you can use erythritol.
Sake is challenging; you can use rice vinegar if you need help finding any sake.
For health-conscious people who don't like jasmine rice use cauliflower rice instead.
What to Serve with Miso Salmon
This salmon recipe pairs well with a variety of delicious sides. Below I will suggest a few dishes name which will go well with this miso salmon:
It pairs well with a simple green salad or steamed vegetables.
It would also go well with a light soup or Asian-style noodles.
It goes well with a glass of wine or sake.
It also goes well with coleslaw.
FAQs
How about when the salmon is fully cooked?
When cooking, the best way to tell if the salmon is done is to check the temperature after cooking, which should be around 145 degrees Fahrenheit or 63 degrees Celsius. To check the temperature, insert a food thermometer into the thickest part of the salmon.
Can miso glaze be used on other fishes?
Yes, you can use miso for other fishes like black cod or Mahi Mahi. This glaze is mainly used on white fish.
What is used in miso?
Miso is a Japanese seasoning. It is made with fermented soybeans, salt, and fungus native to Japan.
Is miso paste keto-friendly?
Without any hesitation, let us tell you the ingredients we use to make this dish a keto-friendly dish.
Is it healthy to eat miso?
Miso is very healthy and full of nutrients. It contains vitamin K, calcium, manganese, and other essentials, which are very good for your body.
Does miso fatten you?
No, miso is a very low-calorie ingredient. If you are health conscious, you can eat guilt-free miso glaze or miso soup.
Conclusion
The Miso Salmon Cheesecake Factory recipe is one of the most popular dishes, and our version is the simplest and easiest to make. It has simple ingredients and clear instructions, making it ideal for a quick and healthy meal. It is served as an appetizer or a main course, making it perfect for entertaining guests.
The recipe takes approximately 1 hour and 15 minutes to prepare, making it ideal for any special occasion or weeknight meal. Give it a shot, and you'll have a new and exciting dish to add to your recipe collection.
Last Updated on January 31, 2023 by Eleanor
I love cooking, It makes me feel good knowing that whatever I make is something my family can eat, and it also gives me the chance to get creative with my cooking.
My goal is to help people learn how to cook by showing them how easy it is. If you're new at this, or if you just want some easy recipes in your life, check out my blog!