Get ready to warm your belly and your soul with Bertucci's Sausage Soup recipe! It's a bowl of warmth in every spoonful, perfect for those chilly nights or family gatherings. With this recipe, you'll be able to make a hearty and flavorful soup that is packed with savory sausage, tender potatoes and vegetables in a rich and delicious broth. It's a perfect meal for the whole family, and it's sure to be a new favorite in your recipe collection.
This recipe is inspired by the popular soup served at the Bertucci's Italian restaurant chain, but it's been adapted to be easy to make at home. It's a great recipe for both beginners and experienced cooks. It's a perfect way to impress your family and friends, and it's sure to be a hit at any dinner party.
So pick your ingredients and let's start cooking this yummy soup! It's time to warm up and enjoy a comforting bowl of Bertucci's sausage soup.
Ingredients
5 Italian sausage
28oz canned tomatoes
1 cup frozen mixed vegetables
1 cup beef broth
2 tsp Italian seasoning
1 tsp olive oil
Salt
Pepper
Tools
Big Saucepan
Medium fry pan
Blender
Spatula
How To Make This Sausage Soup Recipe
Cut sausage wraps: Cleanly cut the sausage wraps. Make sure the wrap doesn't stick to the meat. It will de-flavor the soup and ruin the texture.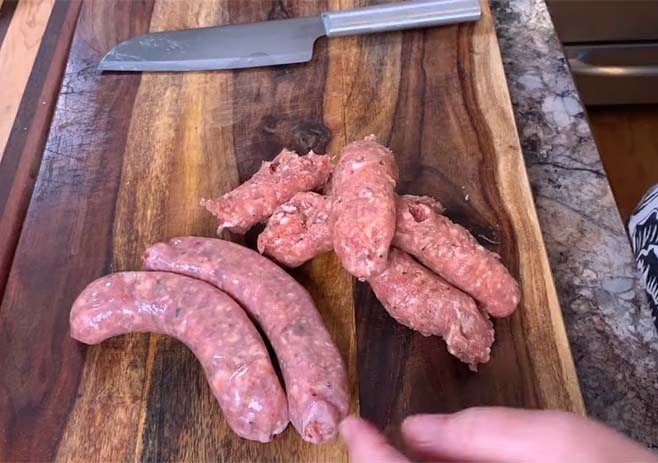 Shred and fry sausage: Break the unwrapped sausage using a fork. Break the meats into small pieces. Now put a frying pan on the heat and put the meats on the frying pan—no need to put any oil. The fat from the meat will help it fry.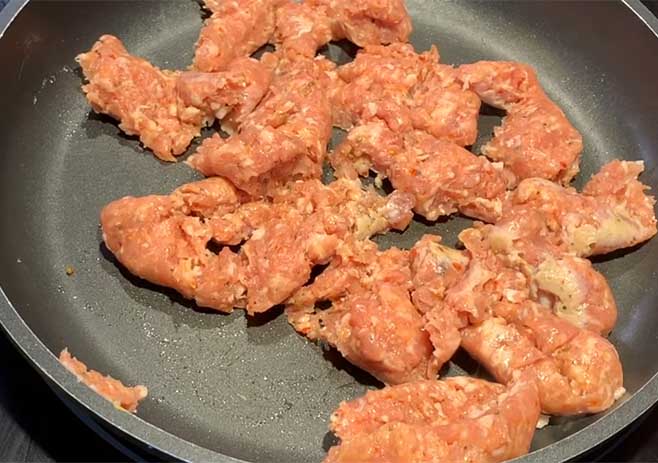 Blend and boil Tomatoes: Take a 28 oz can of peeled tomatoes. Cut them in half and put them inside the blender. Blend on full power to ensure no clot, and strain the juice in a large boiling pot. Add 1 tsp olive oil to the tomato juice and boil the juice until simmering.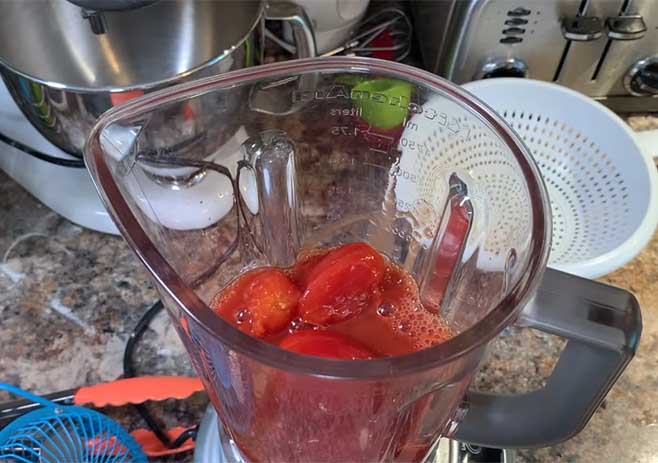 Add mixed vegetables: After the tomato juice thickens, add 1 cup of frozen mixed vegetables to the soup. Make sure to keep the vegetable at room temperature for some time. Don't put the frozen directly in the pot. It will create a watery texture. Cook for minutes.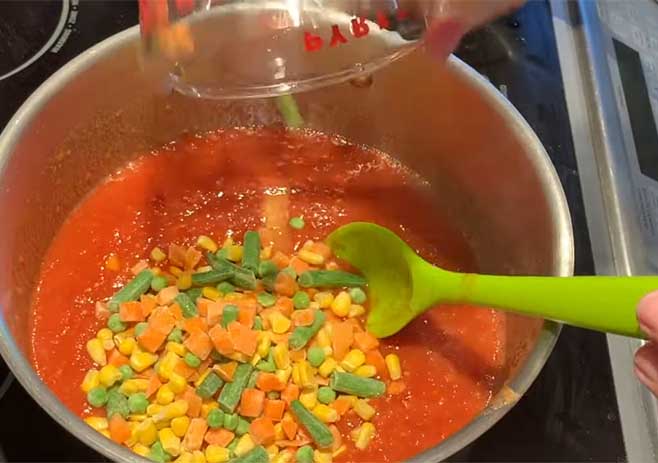 Add beef broth: Add one cup of broth to the soup. When pouring the broth, constantly mix the soup with a spatula. It will help the broth mix with soup properly. Cook it for another 10 minutes.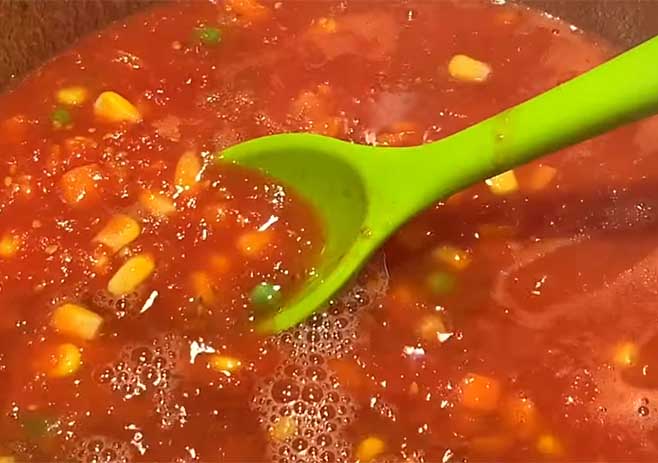 Add Italian seasoning: Add 2 tsp of Italian seasoning to the soup. And keep the soup mixing constantly. Also, add salt and pepper to your taste.
Add fried Sausage: Now add the sausages you have been frying until now. Continuously mix the soup when adding the fried sausages. Now simmer the soup for 15 minutes on low heat.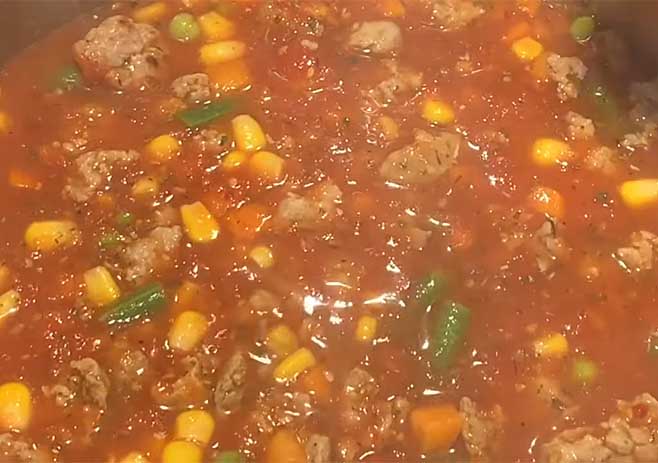 Plating
To make Bertucci's sausage soup a little soupier, add beef stock and serve it in a cup or soup bowl. Serve with fried buns or toast and sprinkle with Parmesan cheese for added flavor. Experiment with different ingredients to create your own unique twist on this delicious recipe.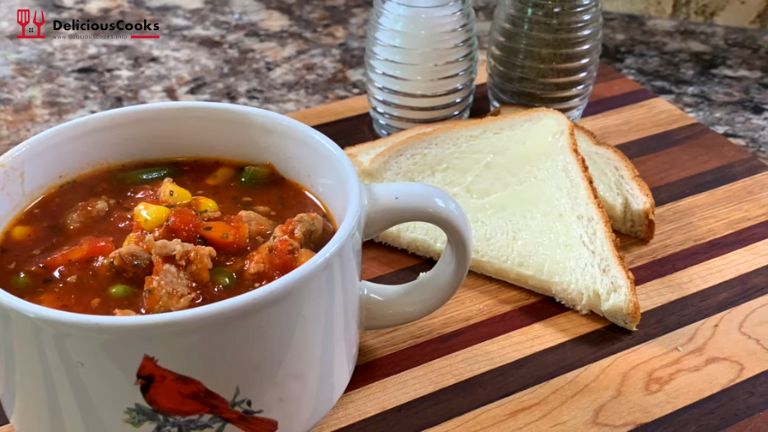 Storing Process
Don't worry about finishing your Bertucci's sausage soup too quickly! You can easily save some for later by storing it in a vacuum-sealed jar and freezing it up to 3 days. When you're ready to enjoy it again, simply reheat the soup and add a little bit of beef broth to keep the flavor just as delicious as when you first made it. Now you can enjoy this tasty dish whenever your heart desires!
Conclusion
This Bertucci's sausage soup recipe is a surefire way to make a delicious and comforting meal in no time. With just a few essential ingredients, you can easily make this soup at home. Follow the simple steps above and you'll be enjoying a hearty bowl of sausage soup in no time.
Last Updated on January 22, 2023 by Eleanor
I'm Zoey, and I love to cook.
I make all my meals at home, which means that every day is a new adventure. I have no idea what I'll be cooking that day—it could be anything from pancakes to lasagna to kabobs to chicken soup—but it always turns out delicious.